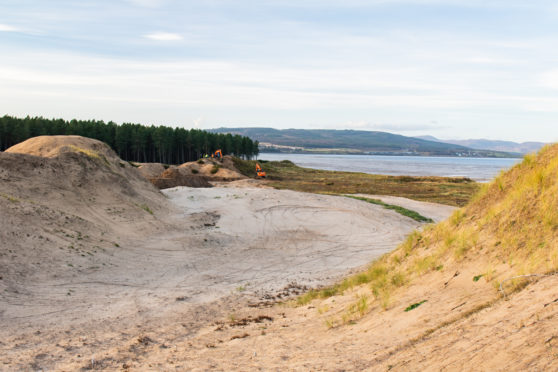 Conservationists are pioneering a new technique in the north to help restore sand dunes to their natural state.
Forestry and Land Scotland (FLS) have begun trialling a new process at Morrich More near Tain in an effort to preserve the Highlands' eroding coastlines.
The project involves removing decades-old trees to create conditions to allow dune vegetation to take hold.
Suzanne Dolby, FLS environment forester in the north, said: "Sand dunes are vulnerable to coastal erosion, especially in the face of rising sea levels and more frequent severe weather events."
Tree planting in previous generations attempted to stop this apparent erosion and fix the dunes in place – but it interrupted the natural process of replenishment, as well as the colonisation of dune vegetation.
Ms Dolby added: "The method we're trialling now will hopefully support the rare vegetation that is special to these dunes."
The area will be closely monitored over the next five years to assess the effectiveness of the restoration process.