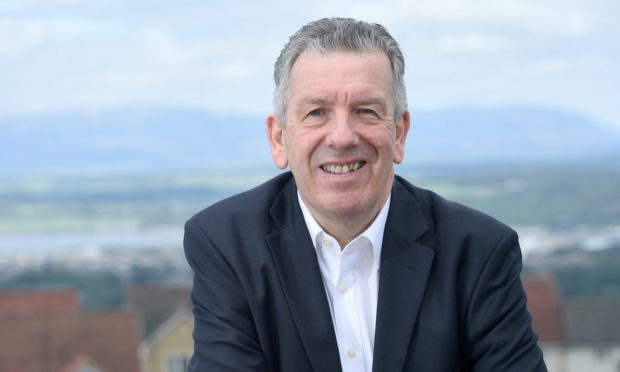 The Scottish Government is being urged to take interim action to protect Wick air routes, with state aid likely to take up to a year to put in place.
Campaigners have been calling for a Public Service Obligation (PSO) to protect services at Wick John O'Groats Airport amid concern about the impact on the Caithness economy.
Last month, Eastern Airways withdrew from its Wick/Aberdeen route, while Loganair pulled out of the Wick/Edinburgh service in March.
Highlands and Islands MSP David Stewart has been told by transport secretary Michael Matheson the PSO process would "likely take around nine to 12 months for services to start".
Mr Stewart said: "The writing was on the wall long before the collapse of services at Wick airport but the Scottish Government dragged its feet.
"If a PSO can now not be advanced for up to a year, the Scottish Government must think of emergency measures to ensure services for that area in the intervening period.
"There must be rapid movement on this to keep the Far North's connectivity and to aid development for the future."
Trudy Morris, chief executive of Caithness Chamber of Commerce, said a PSO, a permitted state aid which maintains scheduled air services on routes vital for the economic development of the region they serve,  is needed "now more than ever" .
The chamber and partners developed a business case for a PSO, which she says will bring significant benefits.
"We have had productive discussions with Transport Scotland in recent weeks and months on how a PSO could be achieved," Ms Morris said.
"Given the scale of the task facing the region as we seek to restart our economy after lockdown, and the specific challenges facing Wick John O'Groats, we would hope for an imminent ministerial decision.
"Implementing a PSO would deliver a major economic stimulus for businesses and communities and see Scotland lead the way in innovative and sustainable transport.
"The business case sets out a timeline for achieving net-zero emissions aviation links.
"We share the Scottish Government's ambitions for regionally inclusive economic growth and ambitious action on climate change, and this PSO will see Caithness and North Sutherland lead the way on achieving both."
A Scottish Government spokesman said it recognised the issues faced by Caithness in relation to the loss of the Aberdeen and Edinburgh air services and more generally.
"We are carefully considering the business case submitted by the Caithness Chamber of Commerce and will respond as soon as we can," he said.