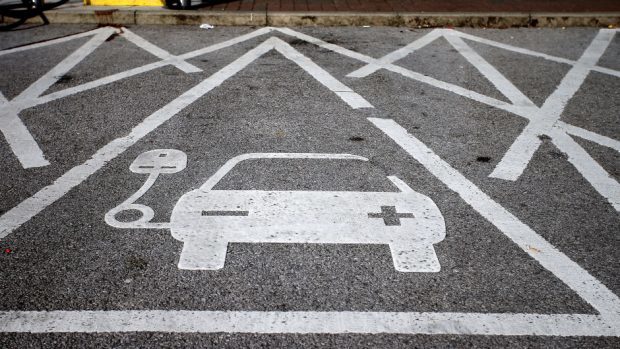 Plans to make Scotland's longest road fully accessible to electric cars have moved up a gear.
The A9, which leads from Falkirk to Scrabster, will have charging points installed from central Scotland through Inverness and up to the far north.
Initial plans for the "electric A9" project were first mooted two years ago.
Politicians hope that having more charging points in place will support the country's tourism industry and bring Scotland up to speed with an "electric highway" system similar to infrastructure in place in countries like Germany and Norway.
This week, the first charging station as part of the scheme officially opened at Falkirk Stadium.
Currently the largest of its kind in Scotland, the £1.4 million self-service facility is to generate more than 30% of the electricity it supplies from a solar canopy of 1,272 panels covering an area of more than 6,500sq ft, saving an estimated 75 tonnes of carbon per year.
Officially opened on Monday by Michael Matheson MSP, the cabinet secretary for transport, infrastructure and connectivity, it increases the number of charging bays in the area by almost 70%.
Now, plans are in place to replicate that across the rest of the route.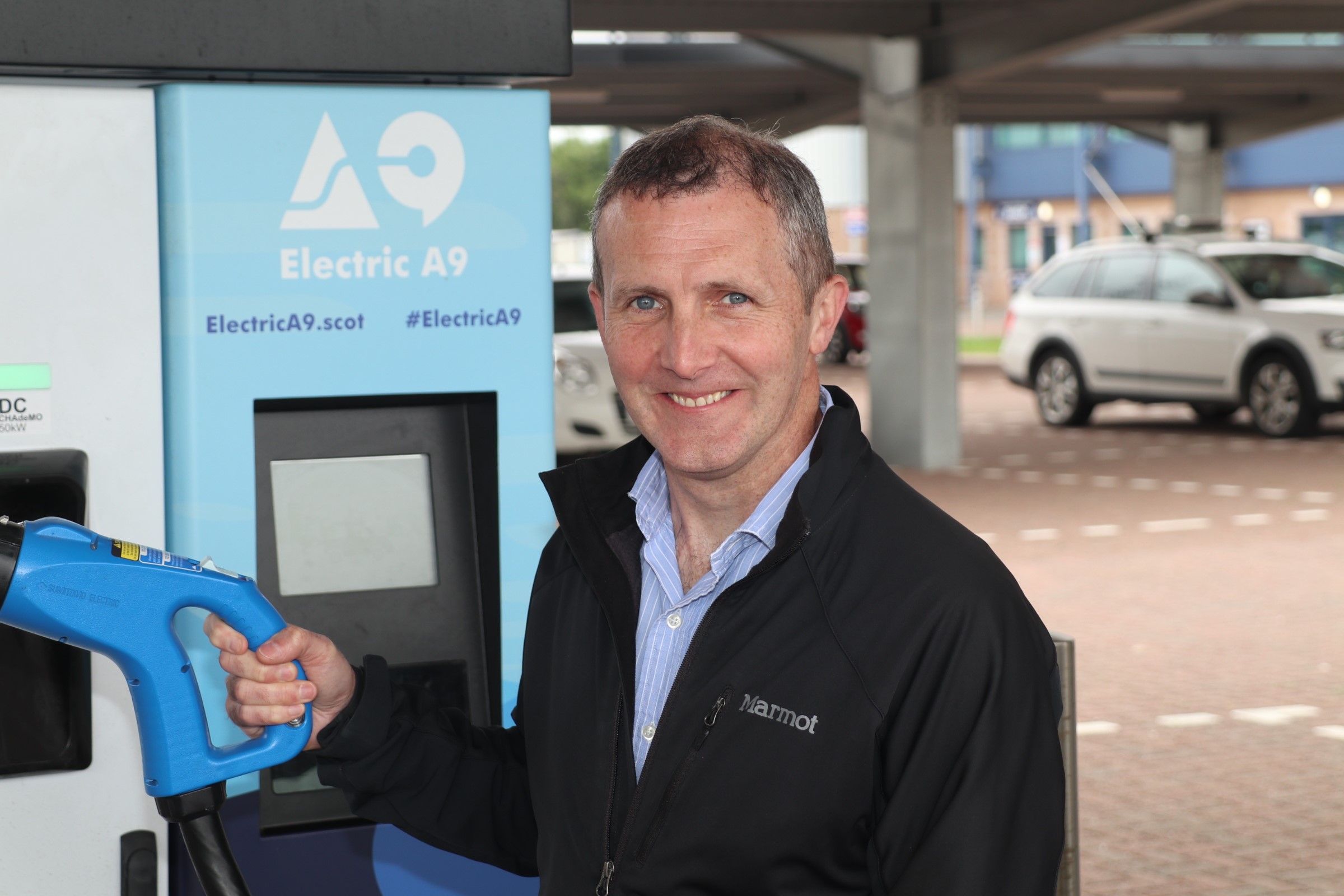 Mr Matheson said: "This supports the Scottish Government's bold ambition to phase out the need for new petrol and diesel cars and vans by 2032.
"These 26 charging bays, including fast and rapid chargers, are welcome additions to our public electric vehicle charging network.
"The hub in Falkirk marks the beginning of the 'electric A9' – which we continue to develop.
"From this site all the way to Scrabster, visitors and local communities will be able to benefit from charging hubs across the longest road in Scotland as we continue to build confidence in electric vehicles, which help improve air quality and protect our climate."
Transport Scotland will work with all 32 Scottish local authorities, the Energy Saving Trust and other bodies on the project.
To find out more, people can go to
https://chargeplacescotland.org/electrica9/