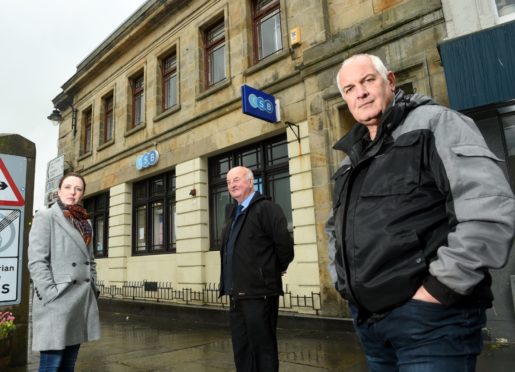 Wick community leaders have claimed the "blows keep on coming" after the town's regeneration efforts were hit by a "double whammy" of closures.
The High Street Post Office is shutting up shop this month, while TSB just announced its town bank was among a string of devastating closures across the country.
While efforts to find someone to take on a new Post Office branch are under way, a mobile service will be offering temporary arrangements.
Wick councillors Nicola Sinclair and Raymond Bremner, along with colleague Willie Mackay, have all voiced serious concerns about the impact on the town.
Mrs Sinclair said: "TSB will be the second bank in Wick to shut its doors in recent years, and we've also lost both our Post Office branches, so it does feel like the blows keep on coming.
TSB accused of leaving north-east and Highlands 'out in the cold' with plans to close 17 branches
"To make matters worse, stakeholders received a letter from TSB reassuring us that their customers can go to the local Post Office for their day-to-day banking. That alone shows a complete disregard and ignorance for our local situation.
"I'll be writing back immediately to express my disappointment that high street banks who were perfectly happy to accept a public bailout now think it's acceptable to leave communities in the lurch.
"She added: "Unfortunately as they're private businesses running for profit there's very little we can do as local elected members.
"It's particularly frustrating when we're working hard on a town centre regeneration, which has so far included a redesign of the Riverside car park, removal of two eyesore buildings and designs for a higher quality public realm.
"We're doing our bit, and so is the community, but it does sometimes feel like one step forward, two steps back. We'll just have to dust ourselves off and keep going.'
Mr Bremner said: "It is totally regrettable that we see the closure of yet another local bank in our town. This is a continued sign of the town centre regeneration challenges that we face and another addition to the battle to keep our town centre sustainable.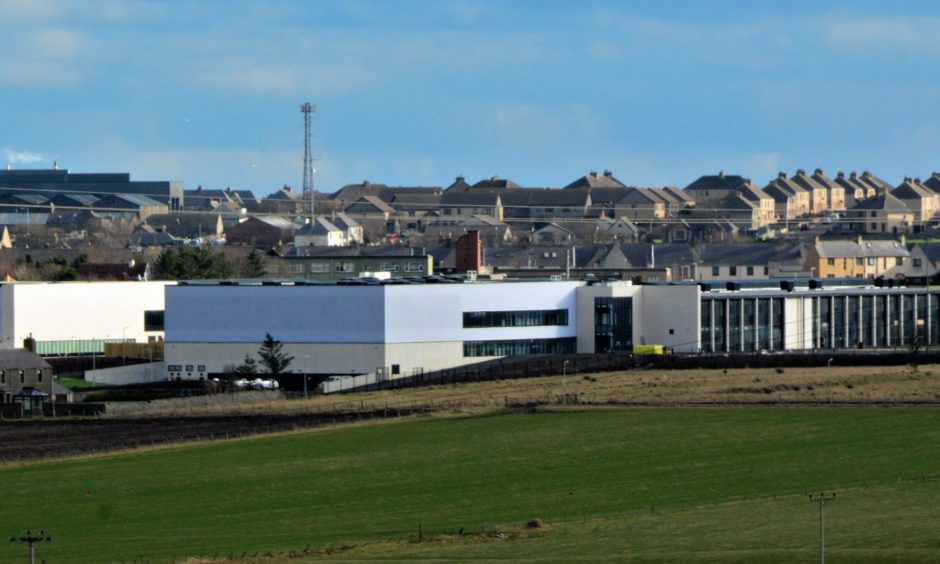 "The whole issue is compounded by the work that we have been putting in to try and sustain a post office in the town over the past three years.
"These continual blows on the public's access to essential service have to be featuring on the agenda of those who have a concern on rural communities and their sustainability."
He added: "We are facing huge challenges in this digital era. The accessibility for those who still require to rely on the ability to undertake their financial transactions on the premises won't able to undertake these anymore.
"The digital age continues to deprive so many parts of our society who haven't been able to keep up with the changes or who find it difficult to do so."
Mr Bremner said the two Caithness towns of Thurso and Wick had already suffered bank closures relating to Bank of Scotland, Clydesdale and Satander.
Post Office chiefs have agreed to provide a mobile service when the town's last remaining branch closes.
The wind-up of the service operated from the Pulteney Centre a year ago left the post office run as part of Younes Amin's store in Bridge Street as the last outlet.
With its closure on October 30, the nearest service will be the village sub post office at Watten, eight miles to the west.
Far north MSP Gail Ross and local community representatives have won an assurance that while efforts are made to open a new branch, a mobile unit will be operated.
Mark Gibson, external affairs manager for Post Office Ltd Scotland, said it is seeking to recruit a sub-postmaster to reinstate the permanent service at a local business, at a salary of between £24,000-£27,000 a year.
He said: "We believe the benefits of incorporating a post office within your retail are many.
"Firstly, there is an increase in guaranteed footfall. This should translate to an increase in retail sales.
"Obviously, there would also be the additional income that the post office would bring."
A mobile service will operate in Wick four days a week based at the town's riverside car park.
It will open on Tuesday from 2.45-3.45pm; Wednesday, from 9am to 3pm; Thursday, 9am to 1pm; and Friday, 1.30-3.30pm.