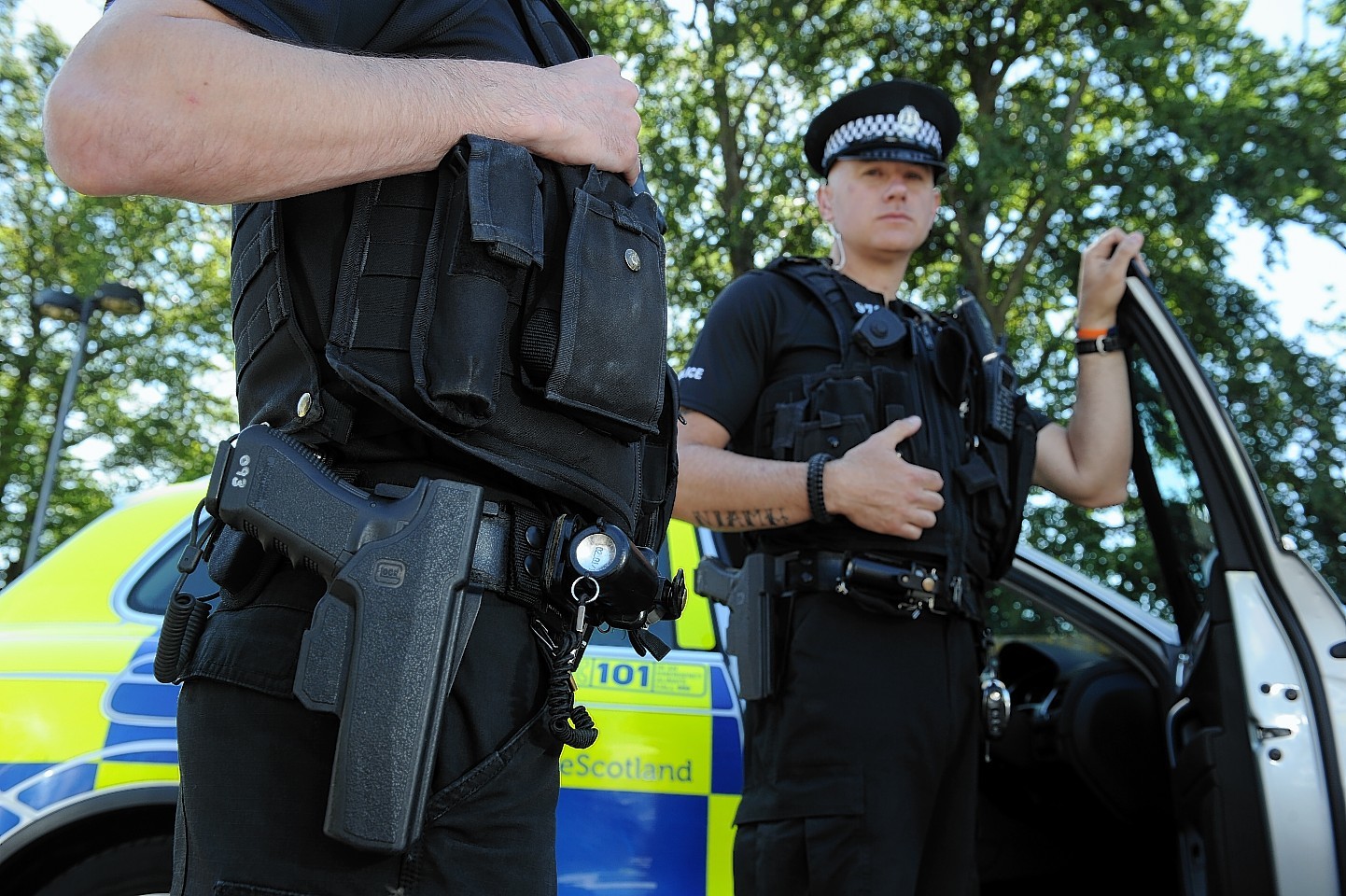 A former senior policeman has backed Highland Council's opposition to the routine arming of officers on patrol.
Graeme Pearson, who was an assistant chief constable in the Strathclyde force and director general of the Scottish Crime and Drug Enforcement Agency, warned the move could change the "whole dynamic of the relationship" between the public and police.
As calls were made yesterday for Chief Constable Sir Stephen House to appear before the Scottish Parliament's justice committee to explain the policy, police with holstered guns at their sides were patrolling among shoppers in Inverness High Street.
North MP Danny Alexander also reiterated his demand to meet the chief constable to discuss his concerns about the firearms issue.
A senior Highland councillor also contacted The Press and Journal after two constituents encountered armed officers buying food in a Brora bakery.
Caithness and Sutherland area leader Councillor Deirdre Mackay said local people had been left "unsettled" by the sight of their guns.
She also believes there has not been enough scrutiny of the decision to change the firearms policy.
Mr Pearson, now an honorary professor and head of Glasgow University's Institute for the Study of Serious Organised Crime, praised Highland Council for taking an early stand on the issue and said he was concerned about the lack of any public debate.
Mr Pearson, who is also a Labour MSP and shadow justice secretary, said: "My main concern is that what is a major shift in the way police in this country operate has been quietly decided behind closed doors without any proper discussions in public.
"It reflects badly on the police and the Scottish Government, who have known about it but decided not to tell anyone."
He added: "We have seen reports of police officers carrying arms being called to routine and indeed mundane incidents in the Highlands.
"We need to take account of the fact that introducing firearms to even the simplest elements of police work changes the dynamic entirely.
"It is difficult for the officer because they'll constantly be aware of the gun at their hip.
"In my police career I have worked with officers who had to fire a weapon while they were working and it is a difficult thing for the police officers involved to deal with.
"The aftermath of discharging a weapon places officers under horrendous pressure and can blight their whole life and career.
"There are no winners out of this policy."