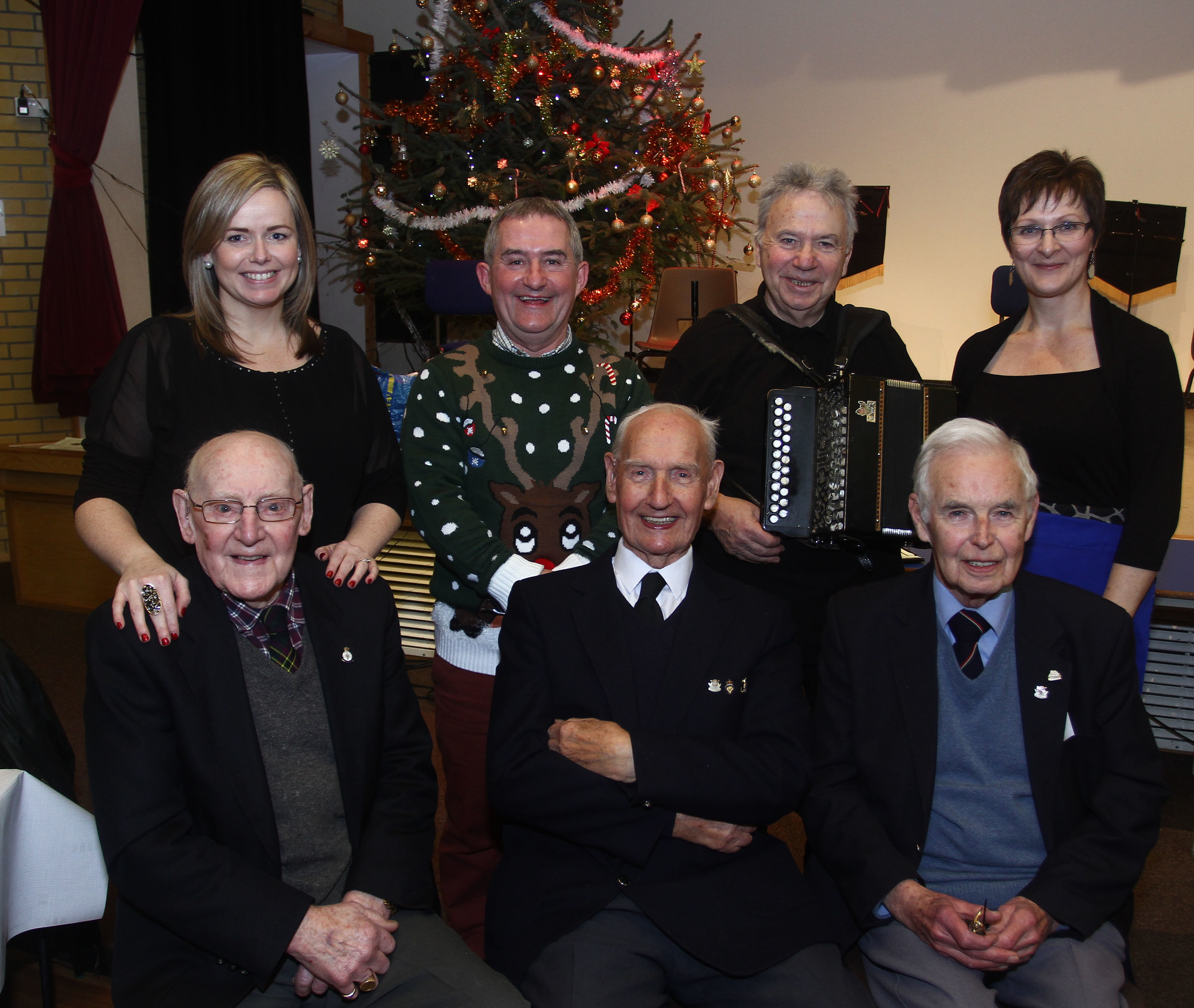 Rita Campbell
Pensioners in Oban enjoyed their annual Christmas treat from the town's high school today, the 10th anniversary of the festive event.
To celebrate, there was a surprise performance by Fergie MacDonald from Acharacle on the accordion.
The school's music and home economics departments come together to provide a morning of entertainment and hospitality.
Among those enjoying the treat were World War II veterans Tom Lennox, 95, Ian Tyndal, 94 and Bill Grant, 80.
Around 70 pensioners enjoyed refreshments, shortbread and dumpling while being entertained by the talented music students.
Among the performers were Oban High Pipe Band, choirs, solo singers, musicians and Highland dancers.
Music teacher Morven McKerrell said: "The pensioners absolutely love it, and they look forward to it every year.
"It is lovely for the pupils to do. It is one of our most special events of the year.
"This year is the 10th anniversary of the treat, so we brought along Fergie MacDonald as an extra surprise."