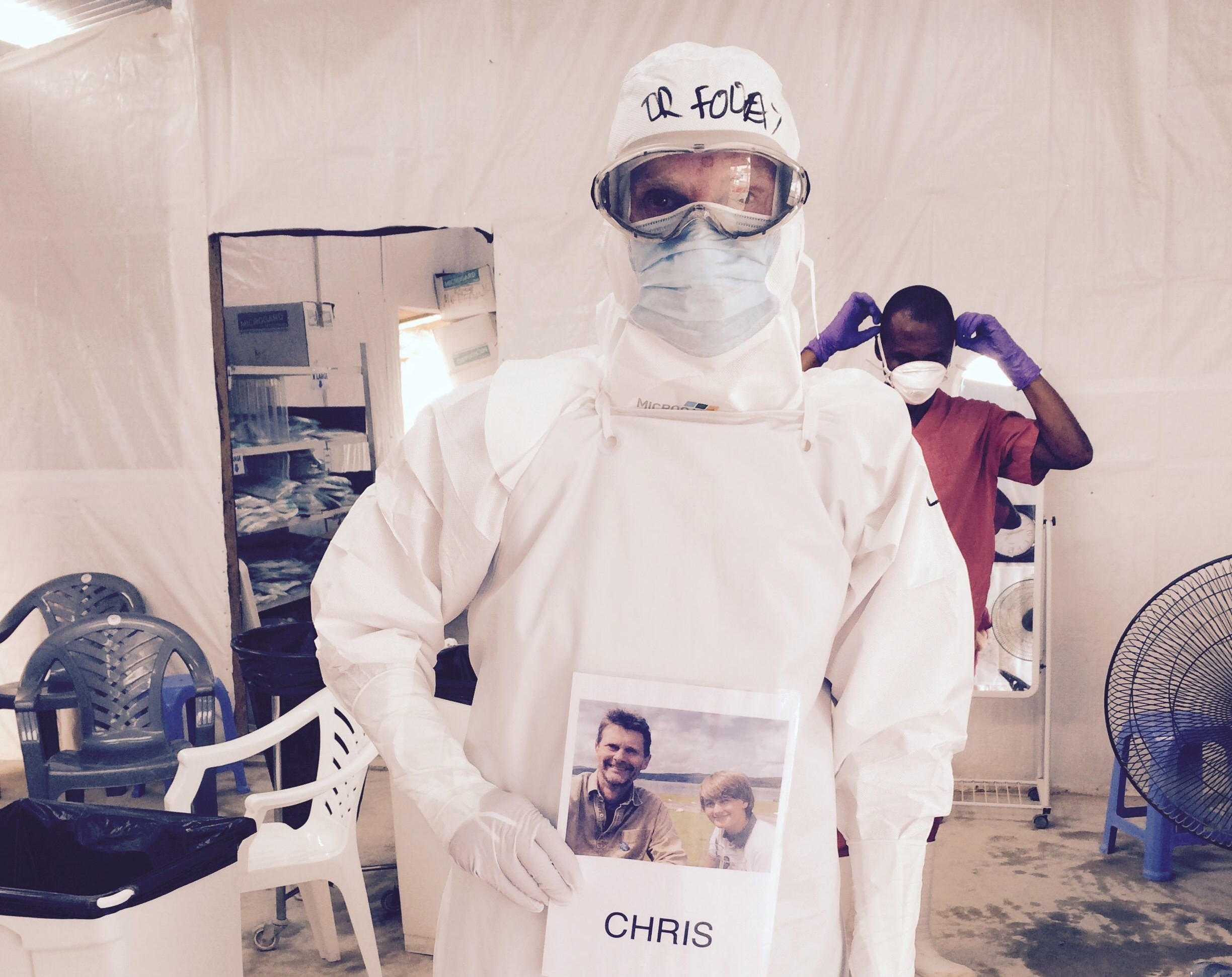 A Highland doctor travelled home from Sierra Leone on the same flight as the health worker now confirmed as the first Ebola victim in the UK, it emerged yesterday.
Dr Chris Mair, of Bonar Bridge in Sutherland, had worked alongside Pauline Cafferkey at the Save the Children treatment centre in Kerry Town, where Dr Mair had been in charge of a ward for six weeks.
Both returned home on the same flight on Sunday, with Ms Cafferkey now being treated at the Royal Free Hospital in London.
The GP, who runs Creich Surgery with his wife Janet, said yesterday he had no regrets about going to West Africa to help fight the deadly virus, and he hoped to return to the region in the future.
He told the Press and Journal: "I am here and I am well. I have no further comment.
A spokesman for the health board confirmed that Dr Mair had been on flight AT800 from Casablanca to London on Sunday.
However, he said: "Dr Mair has had no recent contact with the Glasgow nurse or the Torridon-related case."
He added that the Sutherland GP had not been asked to take any additional precautions following the confirmed and suspected Ebola cases in Scotland and no efforts were being made to trace his contacts.
He said Dr Mair expected to be able to return to work on Monday January 19.
Meanwhile, his wife continues to work at their Bonar Bridge medical practice.
The NHS Highland spokesman said: "Dr Mair's wife is able to work normally.
"She is at no risk of infection or to the public as her husband has not shown any signs of symptoms and has had no recent contact with the nurse or the Torridon-related case."
He added that Dr Chris Mair's time in Sierra Leone had not had any impact on the service for patients at Creich Surgery as his wife and the third GP working at the practice had increased their hours to cover the time he was away.
Creich Community Council chairman Pete Campbell last night said local people had the "highest possible opinion" of Dr Chris Mair and were unconcerned about his work in Sierra Leone.
However, Highlands and Islands MSP Mary Scanlon said she was aware that some members of the public believed health workers should undergo a period of quarantine on returning to the UK.
She said: "I think its understandable that people are concerned because we know so little about how this infection is transmitted.
"It is obviously risky, but the medical staff concerned are well aware of the dangers and also the initial signs of any symptoms.
"And we look to the World Health Organisation to ensure that the necessary precautions are in place.
"I hope this will not dissuade any other health workers from helping out in Sierra Leone and other countries, but I hope that any lesson that can be learned will be learned."