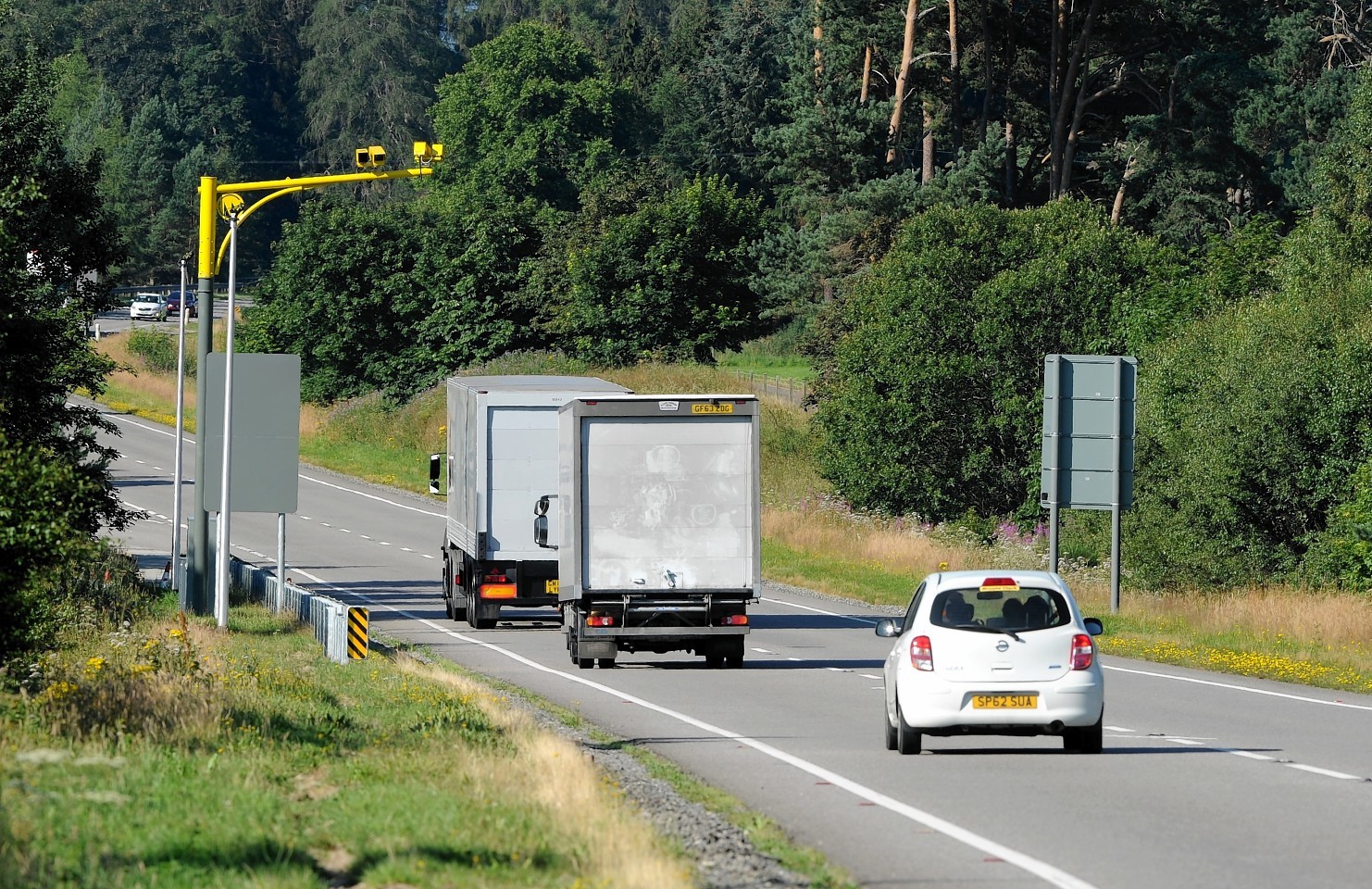 Transport chiefs claim Statistics will "vindicate" the decision to introduce average-speed cameras to the A9.
Figures for the first three months of the controversial scheme are expected to be published today by the police and the A9 Safety Group.
The police are responsible for figures relating to offenders who have been caught by the cameras – while the safety group, which includes Transport Scotland, will issue details on overall performance.
The £2.5million project – which features 100 cameras between Inverness and Dunblane – went live in October.
Between the Highland capital and Perth the cameras only cover single carriageway sections – and it emerged yesterday that police had prosecuted about a third more drivers for speeding on dual carriageways in 2014 compared to 2013.
Mobile camera vans caught 106 drivers on dual carriageways in August, compared with 99 the year before, 92 in September (66 in 2013) and 76 in October (40).
The figures are the most recent available and cover the months before the cameras went live.
Campaigners have repeatedly criticised the cameras, warning that they will increase journey times and cause confusion on the road.
However, a spokesman for Transport Scotland said that cameras were improving the A9.
He said: "The number of closures and restrictions on the A9 between Dunblane and Inverness in 2014 was almost 22% lower than in 2013, and the impact of those closures was reduced by over 40% in 2014 compared to 2013.
"The last A9 Safety Group meeting in December was told that instances of excessive speeding had dropped from one in ten to less than one in seven hundred.
"We are confident that the new statistics will vindicate the difficult decision to instal speed cameras, although there is clearly a long way to go."
Campaigner Mike Burns, spokesman for the A9 Average Speed Cameras Are Not The Answer group, said that opponents felt the first round of statistics would be "meaningless" because of the lack of anything to compare them against.
However, Independent Highland MSP John Finnie has spoken out in support of the cameras.
He said: "I am not sighted on the report but I am sure it will indicate that journeys are taking a little longer, average speeds are down with a greatly reduced number of people driving above the legal speed limit, all of which inevitably leads to safer travelling with reduced collisions, injuries and deaths."