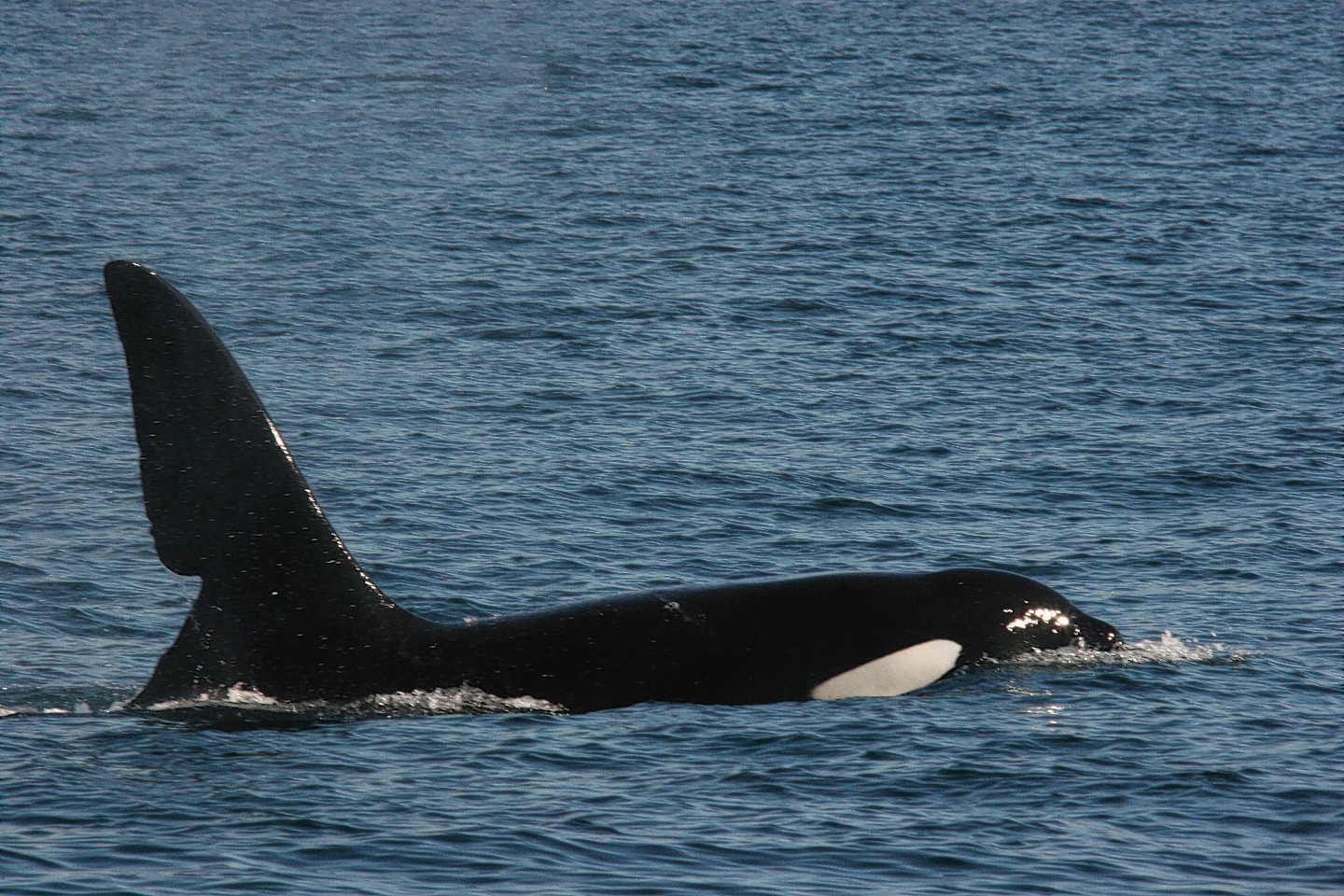 Five killer whales have been spotted off the Isle of Lewis as Europe's largest war games began in the area at the weekend.
The pod were seen a mile south west of Tiumpan Head on Friday by Chris Murray and reported to the Hebridean Whale and Dolphin Trust (HWDT).
Exercise Joint Warrior, which runs until April 24, will involve more than 50 ships and will feature anti-submarine warfare and mock attacks on warships by small boats in a show of strength at a time of heightened tension with Russia over Ukraine.
But the exercise – held twice yearly in April and October – has been regularly criticised by conservation groups, particularly over the sonar and other noise threats to whales and dolphins. The MoD says it does everything possible to minimise environmental disturbance.
Submarine activity is expected to start today to the west of Uist, Tuesday evening in the Minch and Thursday evening off the west side of Lewis.
A warning has been issued to fishermen, other marine users, walkers and climbers that there will be GPS jamming at times.
But the report of a pod of killer whales in the exercise area will alert groups like the HWDT, which has monitored the war games.
The orca may be part of the only resident family of nine Scottish killer whales – known as the West Coast Community – which are doomed to die out.
The small, isolated population of five males and four females have never produced offspring since studies began, raising fears that it faces imminent extinction.
Last year HDWT scientists observed one of the group's males, known as John Coe, with a large area of his tail fluke missing.
Consultations with experts suggest that this was almost certainly the result of a shark attack.
The individuals are well known to the HWDT thanks to years of research and collaborative work with Andy Foote from Aberdeen University.
The nine orca have failed to produce a single surviving calf in over 20 years and Mr Foote, a world-renowned expert on the species, believes time has run out for them.
He believes pollution could be one of the factors that has stopped the pod from successfully breeding.
There will be "significant naval and aerial activity" off the west and east coast of Scotland, including amphibious landings on the west coast during joint warrior, said the MoD.