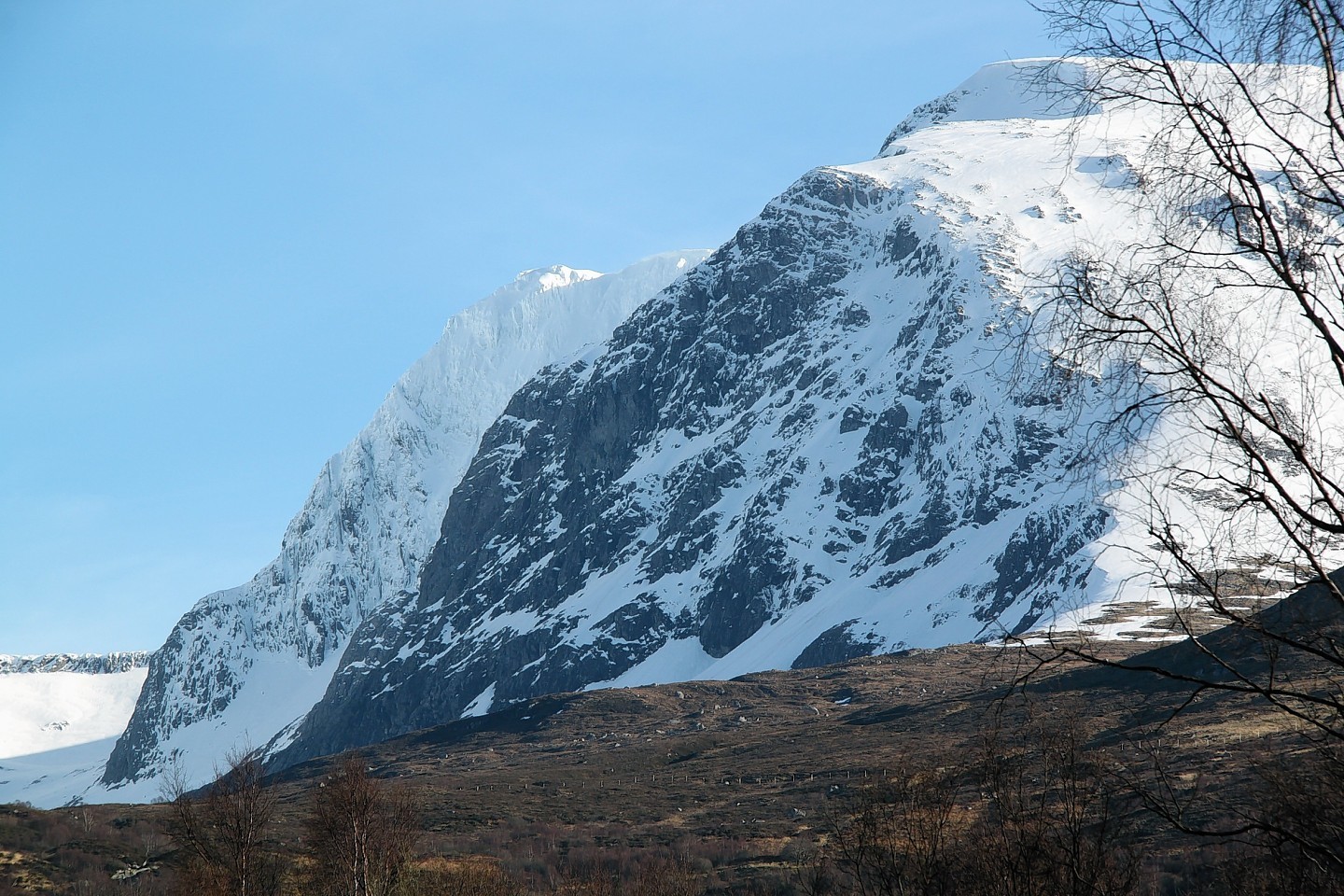 A warning was issued today after two men were injured during uncontrolled slides on snow on Ben Nevis.
One man suffered head injuries and had to be airlifted to Belford Hospital in Fort William on Saturday.
Another man suffered cuts and bruises after a similar uncontrolled snow slide while descending from the top of the mountain.
Lochaber Mountain Rescue Team issued a warning that winter was still in control on Scotland's highest peak on social media.
A spokesman said: "A wee warning to walkers going up Ben Nevis, still lots of snow and when descending don't be tempted to bum slide down the Red Burn as it is a very hard landing at the bottom – stick to the path."
Lochaber MRT and search and rescue helicopter Rescue 951 helped rescue the men from the Red Burn area near descending the tourist track on Ben Nevis.
On social media a Locaber MRT statement said that the two men had been left with hands "which looked as if they had been through a mince grinder" after using them to try and stop their plummet.
Both injured men, who are from outwith the Highlands and islands, were thought to have been knocked unconscious at some point during the fall.
They had reached the summit as part of a group of 12 before suffering their injuries on the descent of the 4409ft peak.
Lochaber MRT leader John Stevenson suggested that one of the men had fallen while the other had attempted to descend by sliding on the snow before getting into difficulty.
Neither men had ice axes to control their descent and ended up on rocks at the bottom of the snow slope.
Police confirmed that a 40-year-old man was kept in Belford Hospital overnight for treatment to a head injury, while a 38-year-old man was also treated for minor injuries.
Both men are understood to have suffered lacerations to their heads, hands and other exposed parts of their bodies as a result of their fall.