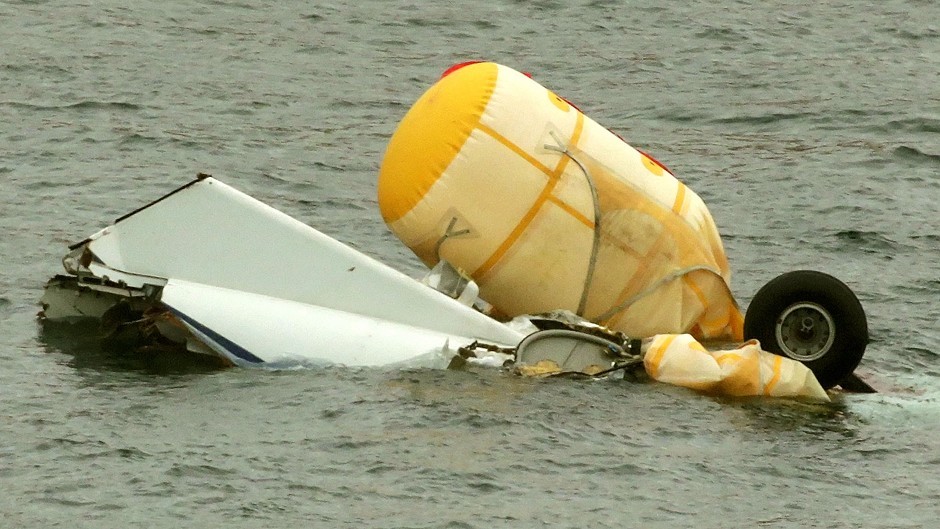 A pilot union has dropped its legal challenge to stop a black box recorder from a helicopter crash being given to prosecutors.
The British Airline Pilots' Association (Balpa) launched an appeal after Lord Advocate Frank Mulholland won the right to access the cockpit recorder from the Super Puma, which ditched into the North Sea in 2013.
Four people were killed in the crash at Sumburgh in Shetland, and the Air Accident Investigation Branch (AAIB) is still investigating.
Earlier this year, a judge ruled the Crown Office should be allowed to examine the black box which was taken from the chopper.
Mr Mulholland had argued that gaining access to the recording was necessary to speed up the criminal investigation.
However, the British Airline Pilots' Association (Balpa) said the move could damage an open safety culture amongst pilots if data was to be used to assign blame before air accident specialists had completed their investigations.
Yesterday, however, the Crown Office confirmed Balpa's legal challenge had been dropped.
A spokesman said: "The families of those who lost their lives in the tragedy have been advised of this and will continue to be updated in relation to any other significant developments.
"The investigation into the circumstances of the crash that resulted in the deaths continues."
A union spokesman for Balpa last night confirmed the appeal had been dropped, and said they had opposed the decision amid concerns about the "timing" of the probe.
He said: "Pilots also need to feel unconstrained when giving their evidence and want to protect the trusted international agreement they have with specialist accident investigators. This enables the thorough monitoring of the flight deck which is vital in helping establish the causes of accidents so we can prevent them happening again.
"Given that in this case the AAIB has now completed the substantive part of its investigation and issued its draft report to interested parties for comment, Balpa will no longer contest the court's ruling that limited cockpit voice recorder and flight data recorder data may be released early to the lord advocate."
A total of 18 people were on board when the Super Puma crashed off the coast of Shetland two years ago.
Oil workers Sarah Darnley from Elgin, Gary McCrossan, from Inverness, Duncan Munro, from Bishop Auckland, and George Allison, from Winchester, all died in the tragedy.