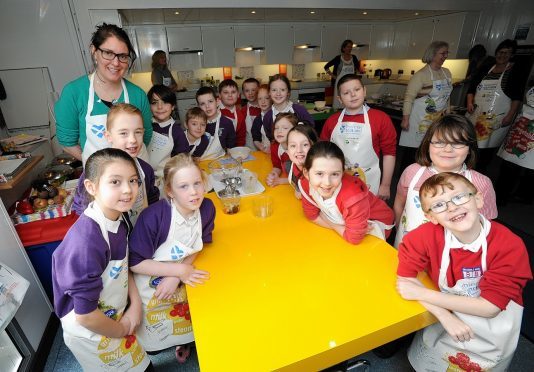 The Healthier Scotland Cooking Bus will visit Oban High School next month.
The bus will be parked at the high school on Soroba Road from Monday December 7 until Thursday December 10.
This giant, hi-tech articulated lorry opens out into a spectacular purposebuilt kitchen and classroom where qualified food teachers give pupils, teachers and the wider community a taste of quality cooking.
Scottish minister for public health, Maureen Watt, said: "This bus can bring cooking to life in a fun and interactive way. On the bus, pupils, teachers and community groups across Scotland are getting the opportunity to learn about the food they eat and have a go at cooking simple, nutritious meals.
"And even more importantly, the skills and knowledge individuals gain from their time on the bus will help them make healthier choices throughout the rest of their lives."
The Healthier Scotland Cooking Bus is part of the Scottish Government's efforts to improve the health of children and families in Scotland.
As well as teaching cooking, nutrition and food safety and hygiene to pupils the bus will welcome mums, dads, guardians and carers and community groups onboard to reach the wider community. The core of all lessons will be hands on cooking.