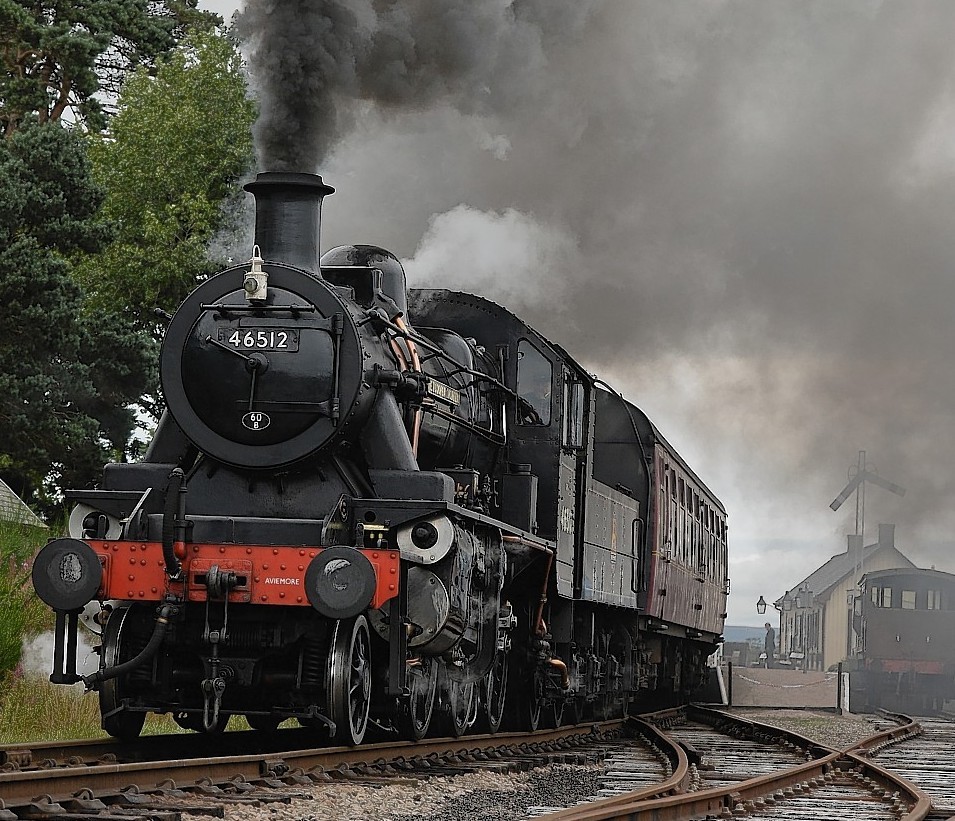 Peppa Pig and romantic dinners have helped a charity running steam trains through the Highlands enjoy its most successful ever year.
The number of passengers using the Strathspey Railway has risen by 50% since 2012 – with 70,000 taking a trip last year.
And increased dining on board as well as special themed services, involving Santa and Peppa Pig have been attributed to helping boost visitor numbers
The service runs steam and heritage diesel services through the Cairngorms National Park between Aviemore, Boat of Garten and Broomhill stations.
The railway attracts visitors from all over the world to take in a different view of the Highlands.
The attraction is run by a charitable trust established in the early 1970s.
A number of innovations have been attributed with helping grow the passenger numbers including offering a restaurant aboard the train, while more than 9,500 visited to take part in festive specials in December and January.
Every penny spent by visitors is invested back into the huge operation of maintaining engines that date from the late 1800s as well as the vintage carriages.
The trust is also responsible for maintaining 9.5 miles of railway track.
Trust chairman David Fraser said: "The railway offers a truly unique experience in a very tourism-intense area of the country.
"There are some other fantastic attractions here in the national park and within the wider Highlands boundary – so our focus over the last few years has been to develop and promote the exceptional experiences that we can offer visitors, such as dining on board, our special events, including our Peppa Pig and Santa Express Specials and unique tours and packages that we've established with our local partners."
He added: "Visitors have responded in their droves to the improvements we've made, and this is reflected by the increase of 50% more visitors we've seen travelling on our trains since 2012.
"We've never seen growth like this, and we have to keep moving forward. Thanks to the surveys our visitors have completed, we know what experiences we've provided work really well, and what we need to improve on.
The railway's 2016 season begins next month with vintage diesel tours with steam services resuming on March 4.