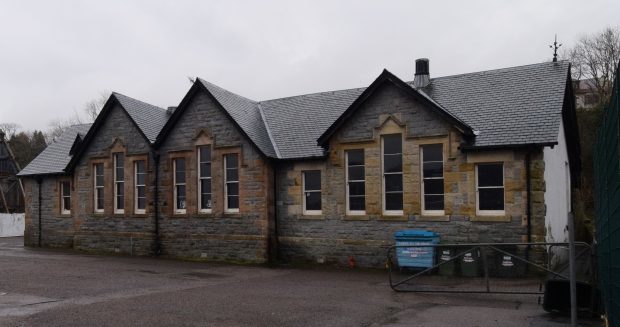 Two empty primary schools in Fort William have become targets for crime and anti-social behaviour.
The former Upper Achintore Primary School was broken into by would-be thieves and the former Fort William Primary School suffered an attack by vandals.
And police in Lochaber are appealing to local people with help them to trace those responsible.
Inspector Donald Cameron, based at Fort William police station, said he did not believe the two incidents to be linked.
He said: "I suspect youths have been using Fort William Primary School as a gathering den and there was graffiti painted on the internal walls.
"Whereas, at Upper Achintore there had been a forced entry and clear evidence of items being moved within the property ready for being stolen.
"We're appealing for information about any suspicious activity around either of the empty school premises or anyone with any knowledge of either of these incidents to get in touch.".
The vandalism at Fort William primary happened sometime between Sunday March 13 and Sunday April 3 and the break-in at Upper Achintore occurred between Friday January 1 and Friday April 1.
Councillor Andrew Baxter, Fort William and Ardnamurchan, said: "The sooner the former schools can be put to good use the better, but that doesn't excuse the appalling behaviour, which has resulted in damage to the properties.
"It takes up police time and there will be a cost to the council and the police that could be spent on better things.
"The council and High Life Highland are looking at developing the old Fort William Primary School, next to the former secondary school that is to be turned into the new council offices."
He added that no decision had been taken on the future of this school or the old primary school in Upper Achintore.
Both schools have been empty since their pupils moved into the new £10million, 11 classroom Lundavra Primary School in October of last year.
Mr Baxter said: "The new Lundavra school is such a fantastic facility for the community and I think everyone hopes that whatever is done with the two vacant school sites will be equally successful."
A Highland Council spokeswoman said: "We urge anyone with any information about the vandalism of old Fort William Primary School and break-in at Upper Achintore Primary School to contact the police on 101 or Crimestoppers anonymously on 0800 555 111."