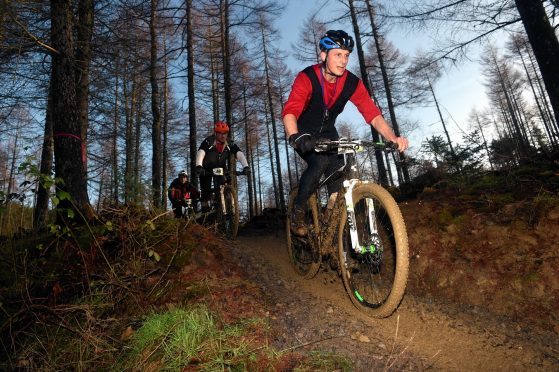 The 2016 International Mountain Bike Conference – expected to attract up to 250 delegates from across the world – is to be held in the Highlands.
Billed as "The Innovation Edition", the three-day event from November 17 to 19 will promote and highlight innovations in mountain biking and how they will help Scottish mountain biking progress both in Scotland and internationally.
Highland Council principle tourism officer Colin Simpson said: "The Highland area is recognised as one of the premiere destinations for mountain biking in Scotland with such a wide variety of both built trails and natural routes.
"Many of these trails are in areas recognised as being amongst the most scenic in the UK.
"We also cater for all levels of experience from easy family rides, such as those along the Caledonian Canal or the Old Logging Way near Aviemore, to dedicated downhill and multi day wilderness rides for advanced riders."
Developing Mountain Biking in Scotland project manager Graeme McLean pointed out that it was the second international mountain bike conference to be held in Scotland.
He said: "In this year of innovation, architecture and design, the speakers and workshops will focus on recent innovations in mountain biking and highlight how they will help mountain biking progress not only in Scotland, but internationally as well."