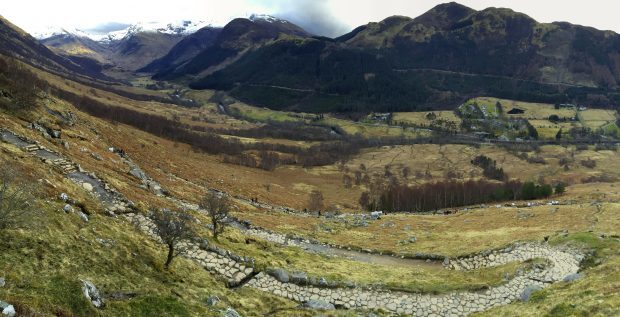 More than 150,000 people tackle Ben Nevis each year and they should soon find the going a little easier thanks to an ambitious £1million project to upgrade the mountain path.
The aim of the scheme, managed by Nevis Landscape Partnership, is to repair and upgrade the path from Achintee to John's Wall.
The first phase, which involved a difficult middle section considered most in need of attention before the busy summer season, is now complete.
Due to the high volume of climbers, hillwalkers and charity groups that take on the UK's highest mountain over the summer, the work, carried out by Cairngorm Wilderness Contracts and McGowan Ltd, had to be undertaken during the winter.
This made the process challenging at times, with adverse weather preventing helicopter flights lifting the 400 tonnes of stone required for the work.
The path had fallen into a severe state of disrepair over the past few years and, without this intervention, it would have worsened over time and caused serious problems for people, as well as being detrimental to sensitive habitats.
The first phase, which cost more than £300,000, was funded by Heritage Lottery Fund, Scottish Natural Heritage (SNH), sportscotland, Legacy 2014: Active Places Fund and Highlands and Islands Enterprise (HIE).
HIE head of regional development Scott Dingwall said: "Maintaining and enhancing high quality access to Ben Nevis, which attracts significant visitor numbers each year, is essential for protecting and growing the value of the local and regional tourism economy in terms of future jobs and investment."
And SNH area manager for south Highland George Hogg said: "The upgraded path will protect internationally important and fragile vegetation from further unsightly erosion."
The second phase of contracted work begins in September.