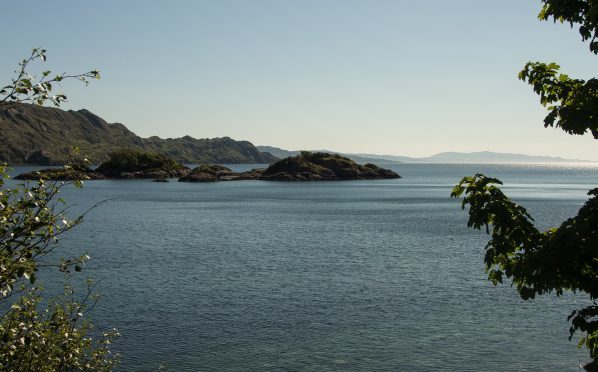 Sue Restan
A major rescue operation was launched after two canoeists were reported to be in difficulty in a Highland loch yesterday afternoon .
Police, Coastguard teams from Mallaig and Fort William, Mallaig Lifeboat and a Coastguard search and rescue helicopter responded to a call stating that the pair were in difficulty in the water near the Prince's Cairn, between Arisaig and Lochailort at around 2pm.
A Stornoway Coastguard spokesman said the men were found stranded on a rock on Eilean Gobhlach in Loch nan Uamh.
He said: "They had gone over there fishing and had not tied up their inflatable canoe properly and it drifted off.
"The lifeboat crew recovered the two men and their canoe."
He added that both men had been unharmed by the incident.
Holidaymaker Gareth Drakes, 46, of Lincolnshire, said he and his family had been kayaking in the loch with an instructor when they realised the pair were in difficulty.
He said: "We could see them on the rocks on the end of a large island about 300 yards from the shore.
"Our instructor went over to see they were okay, but they said they had already called the Coastguard.
"They were most worried that their car keys were in the canoe."