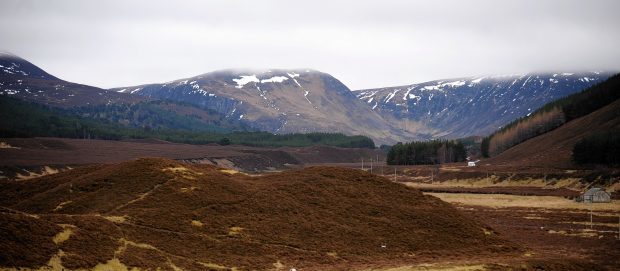 A squadron of American fighter jets were involved in a near-miss with a coastguard search and rescue helicopter above the Cairngorms earlier this year.
It has emerged the aircraft came within just over 3,000ft of each other on March 3.
The group of US F15 jets did not see the helicopter and only discovered later how close they had come to a collision.
The UK Airprox Board, which investigates near-misses in British airspace, conducted a probe into the incident and concluded "safety margins had been reduced below the norm".
The drama unfolded above the Glen Feshie area of the Cairngorm range, where the Sikorsky S-92 helicopter was carrying out a search and rescue operation.
The area had been assigned as a "temporary danger area" during the operation.
The pilot of the helicopter reported that he spotted the first jet in the 12 o'clock position at the same altitude and just under two miles away.
The helicopter crew then witnessed another three jets just over 3,000ft to the right hand side at the same altitude.
The aircraft had approached from directly behind the helicopter and were subsequently identified as F-15s.
The helicopter pilot then made a call which was answered by the F-15 formation leader to explain that they had flown through the temporary danger area.
The risk of collision was assessed as low by the helicopter pilot.
The F-15 leader reported that his formation was conducting a low-flying exercise in the area. He said that, once he received the indication they were inside a danger area, the jets immediately began to climb to 7,000ft.
It was discovered that they had flown close to the helicopter upon further investigation.
It was also found the jets had planned their flight-path, prior to the temporary danger area being put in place and did not have details of it on their charts.
The pilot also assessed the risk of any collision as low.
As a result of the incident, the US Air Force has implemented new procedures to ensure that flights are updated of potential conflicts.
The Airprox board found the incident was caused by a non-sighting by both parties, with the helicopter having not spotted the jets until the first was well past him.
Some members of the board said the non-collision was only down to "providence" that they hadn't seen each other.
Others took a different view and concluded there was minimal risk because the jets were not "unduly close".
However, the board ultimately ruled that there had been a risk of collision.