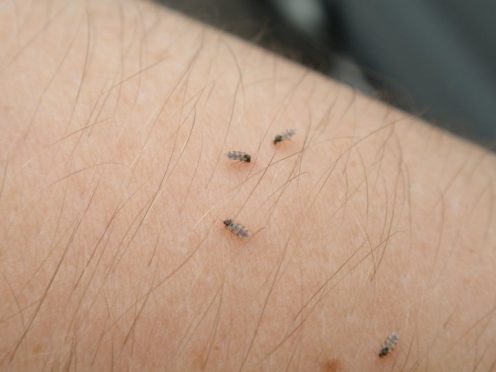 It is supposed to be a brave new world.
But contestants taking part in the new reality TV show Eden in the Highlands have discovered some big problems, including relentless midges.
Four of the cast of Channel 4's survival show are said to have quit – less than three months into the year-long project.
Eden – which continues tonight – was billed as "a ground-breaking social experiment" in which 23 strangers would cut ties with society and start from scratch in the wilderness.
But the radical concept has already proven too much for some of the group.
Programme insiders confirmed last night that four of the original participants had left the reality series shot on the Ardnamurchan Peninsula – but refused to reveal their identities.
Neighbour Margaret Green, of Dal-Ghorm House 200 yards across the bay said: "The local rumour is that four have left so far.
"I've also heard that holiday-makers who went on the beach have been asked to post letters for the participants but the visitors were told by the camp's tannoy to get away.
"And as for the midges, they are the worst I've known in 20 years."
Fisherman Hugh MacPherson, 50, who also lives nearby at Ardtoe, met some of the participants on the sea.
"They are out in their boat most days. I spoke to a few of them when they were fishing for mackerel but they have been warned by the TV company not to say too much. I said to them that if the midges don't get you, the cleggs will. They just laughed."
Asked to confirm or deny if four cast members had quit the Eden series, a spokesman for Channel 4 said: "We know people are interested in hearing about the community but we would not want to spoil the series for viewers."