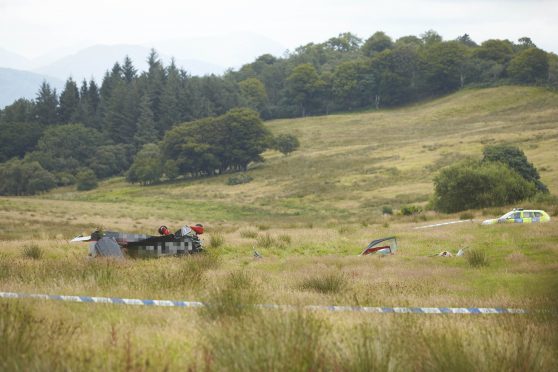 Two people were seriously injured when their light aircraft crashed into a field on a north estate on Tuesday.
The pilot and passenger were taken to hospital in Glasgow by air ambulance after the small plane they were travelling in, part of a group of eight light aircraft from Germany on an annual tour of Scotland, went down.
Its parachute safety device was deployed to reduce speed before it crash landed on Lochnell Estate near the village of Benderloch, close to Oban, at 10.45am.
It is understood a yachtsman raised the alarm at the same time as an emergency signal in Germany was triggered by the aircraft.
The field on the private estate was cordoned off for most of the day as police awaited inspectors from the Air Accidents Investigation Branch (AAIB) to arrive.
Wreckage from the plane could be seen in the centre of the field on the small hillside.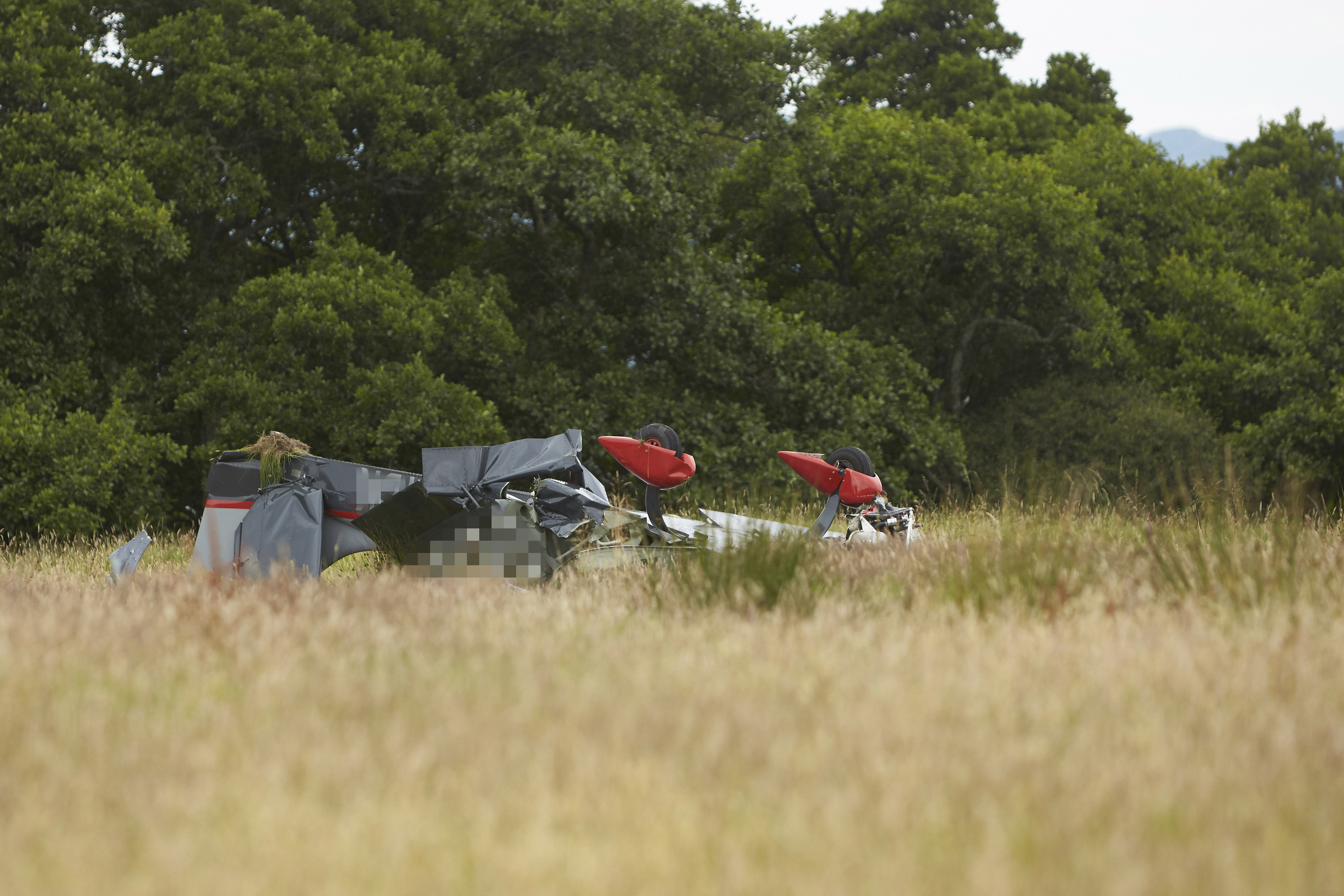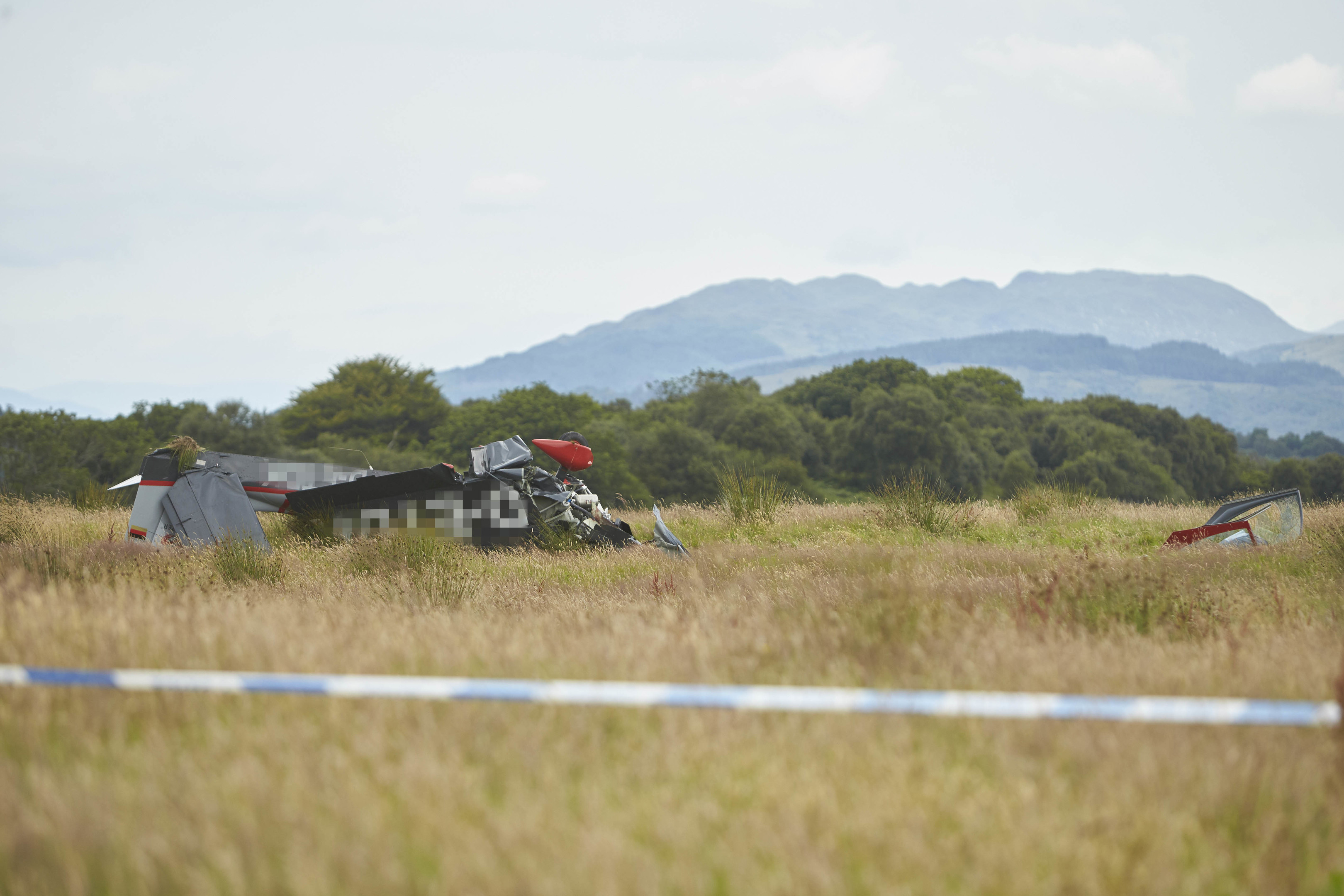 The aircraft was on its way from Glenforsa Airfield on the isle of Mull to Oban Airport, where the party was due to re-fuel before heading on to Barra in the Outer Hebrides as part of the tour.
Emergency services were scrambled and three helicopters went to the scene. The casualties were taken by air ambulance to hospital in Glasgow.
A police spokeswoman said: "Around 10.45am on Tuesday August 2, officers received a report of a light aircraft crash near Oban.
"A search and rescue operation was launched, and the aircraft was located near the village of Benderloch with two people on board.
"Emergency services were in attendance and the two injured parties were taken by air ambulance to Royal Alexandra Hospital in Paisley and the Queen Elizabeth University Hospital in Glasgow."
It is understood that the alarm was raised by a yachtsman, who is also a pilot, who was at sea off Oban and spotted that something was not right.
Brendan Walsh, who operates Glenforsa airfield on Mull said: "We had a group of eight Breezers, which are small two-seater aircraft, very modern.
"They left here and apparently one of them didn't make it to Oban. I don't know the cause, and no-one will know the cause until the Air Accident Investigation Branch have completed their investigation.
"I don't know where they were before, but they were touring the UK. Barra was also on their itinerary.
"They were a nice group. Obviously I hope they are OK. It is unfortunate and probably an accident in the true meaning of the word."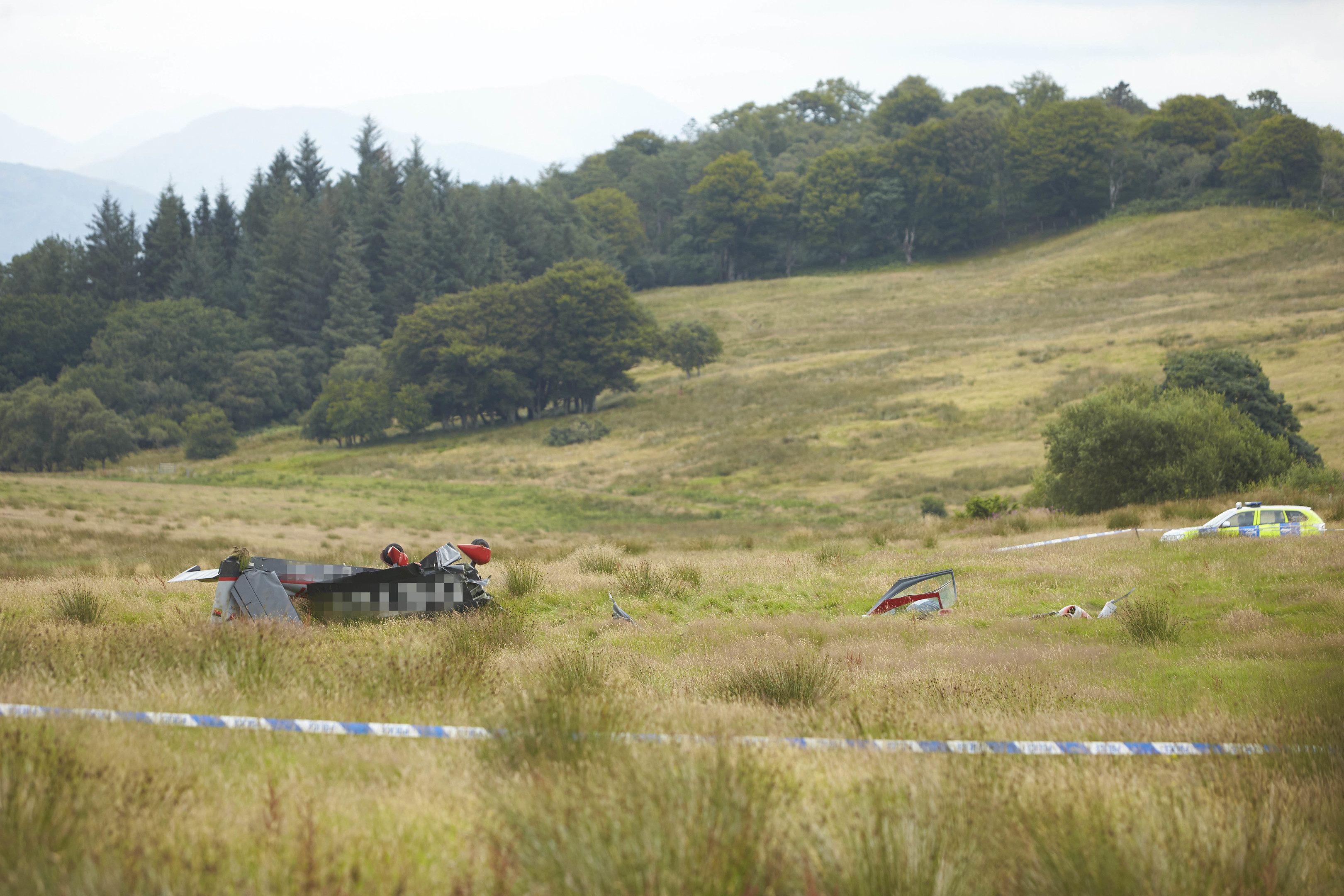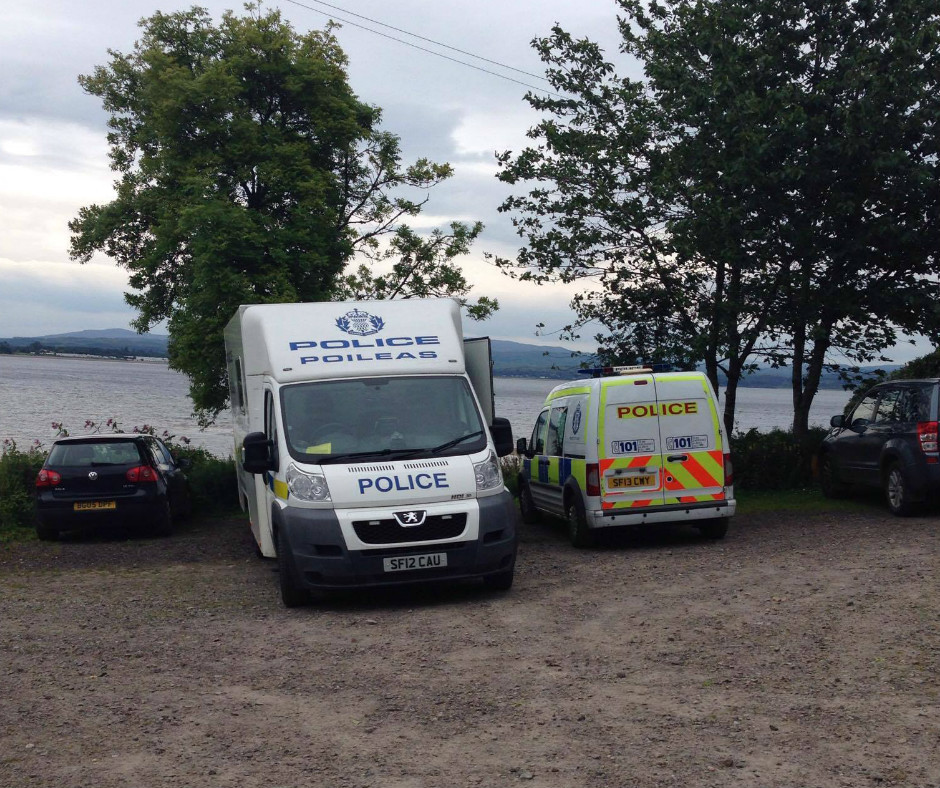 The UK Aeronautical Rescue Coordination Centre (ARCC) received a call from the Distress and Diversion Cell (D&D) at 11.07am with reports of a light aircraft crash near Ben More, Scotland.
This report was followed shortly by a report from Rescue Co-ordination Centre (RCC) Germany of an aircraft Emergency Locator Transmitter (ELT) activated at Ben Lora, Scotland – 35 miles to the west of the initial incident reported.
A spokesman for the MCA said: "Two UK Coastguard helicopters were immediately scrambled by the ARCC and sent to the two locations. UK Coastguard helicopter based at Inverness was sent to Ben More and UK Coastguard helicopter based at Prestwick was sent to Ben Lora.
"Arriving on scene, the UK Coastguard Prestwick helicopter located the crashed aircraft.
"The UK Coastguard helicopter based at Inverness arrived on scene 15 minutes later.
"Both casualties were airlifted separately and transferred to Glasgow airport for land ambulance transfer.
"RAF Lossiemouth Mountain Rescue Team were making their way to the scene but were stood down."
Other members of the group of German aviators were at Oban Airport yesterday afternoon, but they hey did not want to make any comment.
In April last year a couple died when their plane crashed near Oban as travelled to Tiree to visit family for Easter Weekend.
Engineer David Rous, 28, and his GP wife Margaret Ann Rous, 37, died when their single-engined PA 28 Piper Cherokee crashed into a hillside on April 4 after vanishing from radar.
The couple, from Newport-on-Tay, were flying the single-engined plane from Dundee to the isle of Tiree to visit Dr Rous's widowed mother Catriona.
The wreckage of the aircraft was found on Beinn nan Lus, 1,640ft above sea level in an area of Glen Kinglas by Loch Etive north east of Oban.
An investigation by the AAIB found that the crash may have been caused by the pilot losing control while turning back in poor weather.
But the damage to the aircraft was so "severe" that the exact cause could not be pinpointed.