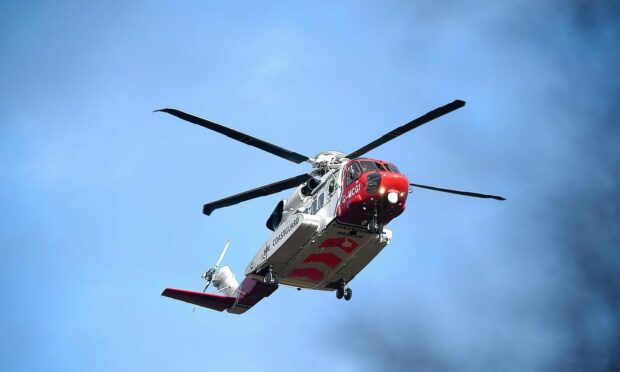 A teenager was airlifted from a highland village to Raigmore hospital with potentially life-threatening injuries this evening after falling off a bike.
Ambulance teams were dispatched to the scene of the incident in Achiltibuie on the north-west coast at around 8.30pm after receiving reports of an injured child.
Once they had examined the 15-year-old, the ambulance service tasked a coastguard helicopter to fly the youngster to Inverness for treatment.
A spokesman for the coastguard confirmed the teen had suffered serious abdominal injuries.
The coastguard spokesman said: "We were called to Achiltibuie to assist the ambulance service after a 15-year-old-male fell off his bike.
"He has suffered injuries which are potentially life threatening.
"We picked up up and took him to Raigmore"
An ambulance spokesman said: "We received an emergency call this evening just after 830pm after a young male had fallen off his push bike.
"The local ambulance crew did attend the incident and and after the crew examined the boy they deemed it appropriate and necessary to fly the patient to hospital.
"This patient has potentially serious injuries."
A police spokeswoman could not confirm last night if officers were in attendance.