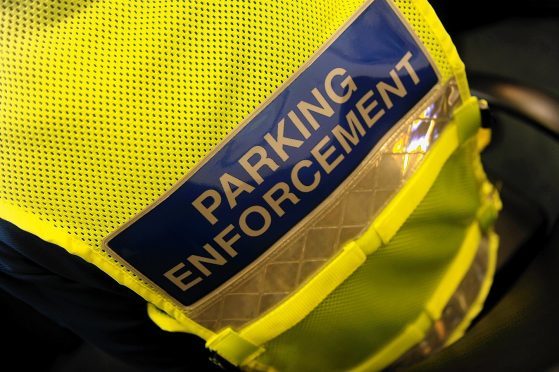 The number of motorists caught parking illegally in Inverness halved during the second week of the council's new parking clampdown.
Warning notices were issued to drivers during a two-week grace period – sparing drivers any fines – prior to the penalty charge notices regime starting this week.
A total of 1,000 rogue drivers were snared in Inverness and another 300 in Fort William in the first seven days – but this fell to 500 and 200 respectively.
The local authority has a team of 10 enforcement officers operating in the city and another one officer in Fort William as part of a £550,000 plan to restore parking order to the streets.
Under the scheme, offenders will be liable to pay £30 if they pay up within 14 days, or £60 if they wait for more than a fortnight.
Areas most affected by illegal parking were the centre of Inverness and the city's Crown area and a number of streets to the west of the River Ness.
Pat Hayden, chairwoman of Crown and City Centre Community Council, welcomed the figures. She said: "It was a steep learning curve, people just got into the habit of parking wherever they liked and they have had a rude awakening. It has been a free-for-all for some time and as a community council we are very glad this will be sorted out now. There are plenty options for parking in the city centre, and I would rather pay £2.20 at the Eastgate than a £60 fine.
"I am hoping this will sort out the hill district, in the Crown area, as we've had a lot of people parking without permits, but there is no excuse now."
Inverness Central councillor Janet Campbell said that it was a good thing to employ a two-week grace period, adding: "I'm certainly very happy that lessons have been learned by all of us and that we now will appreciate that we must be compliant with the parking rules within the city. I would be disappointed if I were to hear in the weeks ahead that the parking offences were on the high side.
"Having said all of that, I am very well aware there are area in Inverness where parking must be reviewed, particularly in the west side of the city".