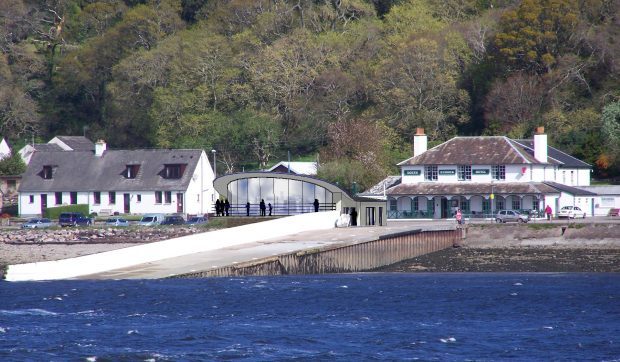 Work to regenerate a former ferry ticket office on the Beauly Firth could get under way within months.
A community group want to bring the long-closed terminal in North Kessock back into use.
First it would be used as a community facility rebuilt within its own footprint.
But the group also have longer term plans to create a tourist attraction based around a wildlife viewing area aimed at bringing in dolphin spotters.
The ticket office has been owned by Highland Council but a process is underway to transfer it into community ownership.
The North Kessock Ticket Office Project group has now advertised for a contractor to take on the work refurbishing the long derelict building.
The first phase would involve remodelling to make it fit for use – as well as installing heating, toilets and other infrastructure.
Project chairwoman Maggie Macdonald said: "In the first instance we would want to open it up as a community meeting place within its own footprint, with space for things like a permanent exhibition by the local history group.
"It would be nice to see it done up.
"It used to be a meeting place by local people waiting for the ferry and it could become a meeting place again."
She added: "We're hoping to get some more funding and hopefully we can get up and running with work in the next six months."
The building was used for many years as the ticket office for the ferry which sailed across the firth between North Kessock and South Kessock.
After the Kessock Bridge opened in 1982 it was used by the local lifeboat crew but it has now been closed for several years.
The ultimate goal to create a tourist attraction is dependent on funding being secured.
The major project is likely to cost around £600,000.
Mrs Macdonald said: "If we get bigger funding then the dream is to open up a wildlife observatory but that will take time."