An Inverness man with a crippling illness has "deferred" his decision to end his own life at a Swiss clinic next month.
Colin Campbell lives with a rare form of the degenerative disease multiple sclerosis (MS), which has left him barely able to leave his city-centre home.
The 56-year-old revealed last month that he had booked an appointment at the Lifecircle Clinic in Basel for June 15 after deciding to end his life.
But yesterday Mr Campbell said that he was now putting the appointment on hold so that he could investigate a new treatment for the condition which was recommended to him.
He told the Press and Journal: "There has been a change in my circumstances that has made me look to defer, not cancel, my arrangement in Switzerland for June 15.
"A colleague was speaking to my landlord who kindly suggested I call them before I actually end my life.
"They said 'I think you should give this treatment a go' and I thought it wouldn't be right not to give it a try. He is going to get me booked in."
Mr Campbell's condition means his symptoms steadily worsen over time without any periods in remission.
The former IT consultant was diagnosed in 1995 – which at that time was a bombshell to a fit man in his early 30s who played football and tennis and was a regular runner.
Now he struggles to leave his first-floor flat because of the effects of his condition, passing the time by playing guitar as his hands have so far not been affected.
He will now investigate ways to receive better support and the possibility of stem cell treatment, and believes he will have to travel abroad because the treatment is not available on the NHS.
But Mr Campbell said the Swiss clinic would allow him to re-arrange the appointment in future if he wished.
"You can change your mind. It's good to know there's absolutely no pressure at all. You can change your mind as late as you want," he said.
"If there are not obvious signs of improvement, I will go back to my arrangement."
Assisted suicide is unlawful in Scotland, and a move to change the law was defeated in a vote in the Scottish Parliament in 2015.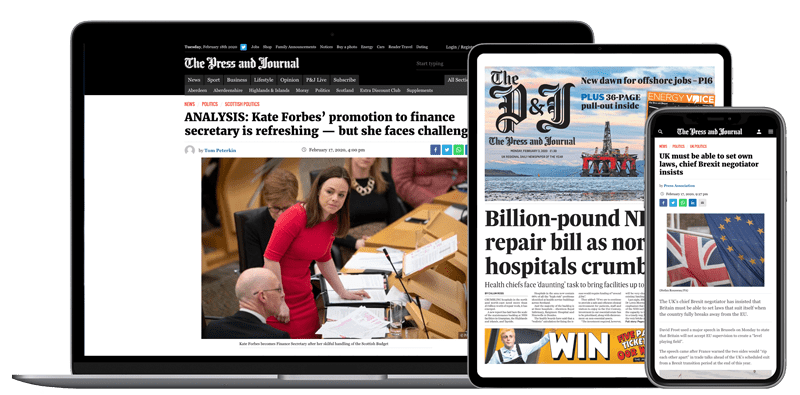 Help support quality local journalism … become a digital subscriber to The Press and Journal
For as little as £5.99 a month you can access all of our content, including Premium articles.
Subscribe