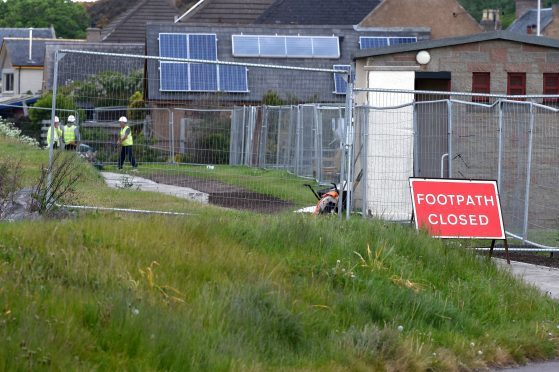 The latest phase of a controversial sewage pipeline project in a Highland village has been completed.
Stuart Street, the main road into Ardersier from the direction of Inverness, has reopened more than three months after work began laying the new pipeline.
It will carry wastewater from new developments further inland to the sewage treatment works between Ardersier and Fort George, which is currently being upgraded.
The project has been fiercely opposed by vocal residents in the seaside village.
Local councillor Glynis Campbell-Sinclair has supported the campaigners and said yesterday that "the fight will continue" to oppose the project.
She said: "Stuart Street is looking very tidy and the reinstatement works on the bund are ongoing so it should improve things aesthetically.
"However, it has been a very painful year for the village and the total lack of consultation from Scottish Water means that I will not accept any good news story they try and spin out of this."
More than 1,600ft of pipeline has been laid beneath Stuart Street between its junctions with Nairn Road and the High Street.
Installation of the pipes has also been completed along the coastal path between Stuart Street and the Dolphin Bay Suites; and Scottish Water sat reinstatement activity will continue in this area until the grass is re-established.
The next phase of work will involve installing further pipes from the entrance to Ardersier Common on the coastal path back in the direction of the village.
The common was the scene of an angry stand-off between protesters and Scottish Water workers over tree-felling to lay the pipes.
Work on the footpath through the common has now been completed.
Scottish Water's project coordinator Paul Morley said: "We appreciate that the temporary closure of Stuart Street and the work itself has caused disruption to residents.
He added: "I would particularly like to thank Stuart Street residents for their patience while work was taking place in the road.
"The infrastructure we are building is important to protect the environment and support economic development in the area, but we also want to show consideration for the local community while completing our work."