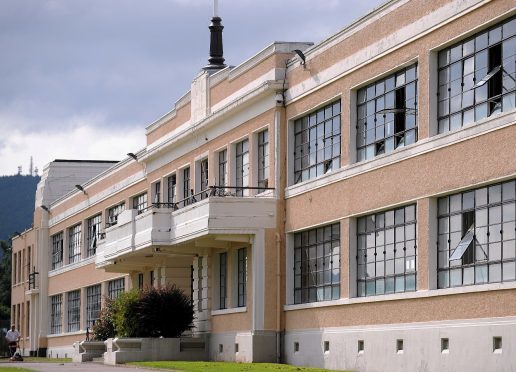 Education chiefs are pressing forward with plans for a £10million upgrade of Inverness High School amid "concern" over its current condition.
Highland Council has lodged an application for the first phase of a three-year revamp at the grade B listed secondary in Dalneigh.
The work will include the installation of a new heating and electrical systems and a temporary gas boiler, as well as the replacement of its flat roofs.
Plans to refurbish Inverness school lodged days after pupil hurt by falling window
Repairs and renovation will also be carried out to "all areas of building fabric" within the first phase, including the school's toilet blocks.
Documents lodged with the application reveal that "many of the proposed works require to be undertaken urgently due to the condition of existing building fabric", and they need to be carried out during school holidays.
Inspections of the roof also found that the "condition of the existing waterproofing is of concern", and there were "signs of age, fatigue and fragility that could lead to serious failure".
Last October, the local authority lodged plans to replace the windows at the school just days after a male S4 pupil was taken to hospital having cut his feet when a window fell.
It later emerged that the incident was the second of its kind with the windows in the school during the same term.
The art deco school building opened in 1937, and has had several extensions in subsequent decades, with plans for a revamp having been on the drawing board for years.
A budget of £10million was set aside by the council to carry out a complete refurbishment of the school, originally scheduled for completion by 2019.
Highlands and Islands MSP David Stewart, a former pupil of Inverness High School, welcomed the progress last night.
"I'm absolutely delighted these works will be carried out," he said.
"I keep in regular touch with the school, and am part of the careers day, talking to pupils about their next steps and also have been fortunate enough to do two leavers ceremonies, so I'm very fond of the High School.
"Certainly speaking to staff the last time I was in it was obvious that work was required.
"I think it's a good news story and very pleased it's going ahead."