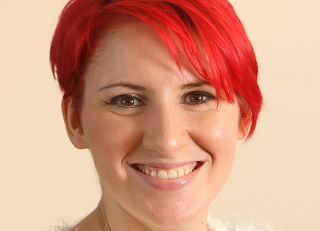 A Highland charity that has been helping people with a variety of conditions for a quarter of a century has been given a new name and a new lease of life.
The MS Therapy Centre Inverness was set up in 1992 by a group of local people living with multiple sclerosis (MS) and since then has been providing therapies to help members self-manage their symptoms.
The centre's treatments – including oxygen therapy, physiotherapy, massage and reflexology – can help with other medical conditions, such as cancer, Parkinson's and diabetes.
The facility also provides emotional and social support for members, including a transportation service, to combat exclusion and isolation, and has  the only oxygen chamber in the central Highlands.
Now, as part of its silver anniversary celebrations, the centre in the city's Burnett Road is being re-branded to highlight its wide-ranging services, which the charity aims to improve and expand in future.
From today, it will be known as The Oxygen Works and will raise its profile to reach as many people in need of its services as possible.
Leigh-Ann Little, the centre manager, said: "The new name is logical – the oxygen works. We know that, we've been delivering care for 25 years. But it works on so many different levels for people with different conditions.
"That's really important because it allow us to show the wider community they can access what we deliver.
"Through research, we know there are many more people living with MS and other health concerns who require the support of a centre like ours.
"In order to access and support these individuals it became evident that there were key challenges around visibility, accessibility and branding, that need to be addressed."
More than 500 centre members travel from across the Highlands and from as far afield as Aberdeen and the Outer Hebrides, to use the facilities.
It costs £250,000 a year to run, with the vast bulk of income coming from users and donations.