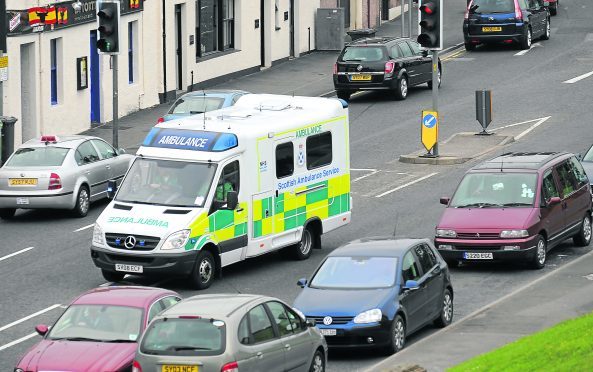 Inverness is in "urgent need" of more ambulances, a trade union warned as it emerged only two dedicated accident and emergency vehicles cover the city daily – the same as 30 years ago.
GMB Scotland union is calling for action to increase the number in the Highland capital before lives are lost.
The Scottish Ambulance Service said response times were quicker than the national average and the introduction of specialist paramedics was reducing the pressure.
But critics said targets were being hit at the expense of cover elsewhere in the Highlands.
John Marr, of the GMB, said: "We would be pushing, as a union, that the Scottish Government release money to the Scottish Ambulance Service in the north to put extra resources in to a city the size of Inverness.
"Over 30 years ago there were only two ambulances providing cover in the city, and that is still the case."
This is despite the city population growing by almost one fifth – around 18% – to 79,000, between 1991 and 2011.
He conceded there was a third "urgent tier" ambulance based in Inverness, but this is predominantly for use by doctors for medical admissions and not directly for accident and emergency – although he said this was more and more often called upon to assist A&E.
Mr Marr said: "It is a ridiculous situation for a city to be in.
"There is very often one of the ambulances out of the city transferring patients to Aberdeen, Edinburgh or Glasgow, leaving just one for emergencies.
"It is common now for an ambulance from an outlying area of the Highlands, when taking a patient to Raigmore Hospital in Inverness, to be asked to then deal with emergencies in the city.
"Very recently this happened to the ambulance from Lairg, and it stayed in Inverness for six hours to assist.
"It is putting added pressure on staff.
"The service in the Highlands is already suffering because of staff taking time off because they are fatigued."
A Scottish Ambulance Service spokesperson said, "The Service is committed to providing a safe and effective level of cover in Inverness and has an average response time of 6.32 minutes for immediately life-threatening calls in the city – lower than the national average.
"In addition to the three ambulances currently serving Inverness, we are introducing six specialist paramedics to the Inner Moray Firth area, with two already in post.
"These specialists have completed additional training in urgent and emergency care which means they can treat patients at home and refer them for appropriate follow up when necessary.
"This ensures that more ambulance resources are available to respond to emergencies and immediately life-threatening calls, helping us to save more lives.
"We continue to work closely with healthcare partners, staff and local communities to monitor demand and review performance to ensure we are delivering the highest possible level of patient-centred care at all times."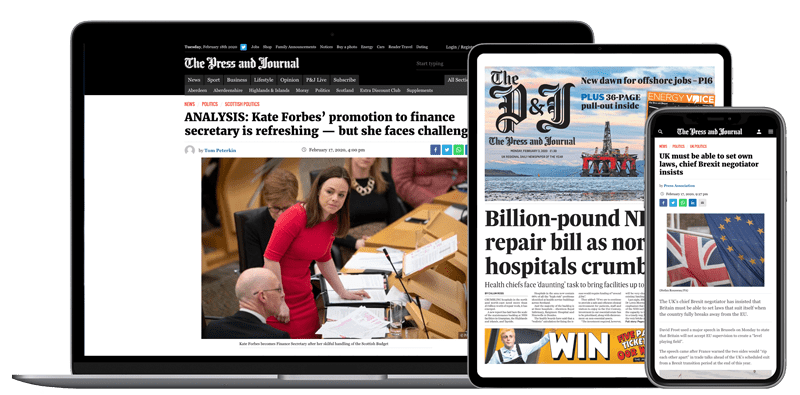 Help support quality local journalism … become a digital subscriber to The Press and Journal
For as little as £5.99 a month you can access all of our content, including Premium articles.
Subscribe