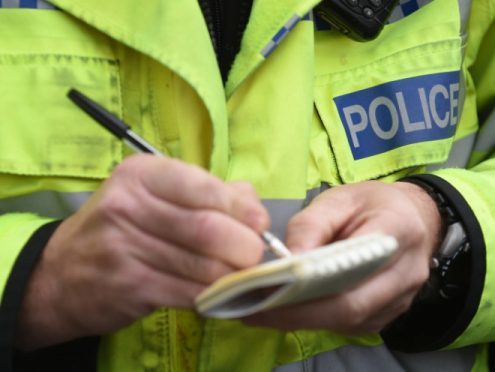 Police have appealed for witnesses after a shop in Inverness was targeted twice by thieves on Christmas Day.
The first incident happened between 5am and 5.30am when a shop window at RS McColls on the city's Culcabock Road was smashed and various items were stolen.
The second theft happened at the same shop between 9pm and 9.30pm when thieves forced entry by the same window, which had been boarded up from the earlier incident.
Officers are also investigating another incident where damage was caused to the front door of Kingswell Service Station on Old Perth Road in Inverness some time between 8am on Christmas Eve and 1pm on Christmas Day.
Police are also appealing for information following a break-in and theft of a quantity of money from the Mumtaz takeaway restaurant in the Kinmylies area of the city.
The incident occurred sometime between 8pm on Boxing Day dnd 7.30am on Wednesday.
Detective Constable Sarah Gordon said: "We are keeping an open mind and considering all possibilities about whether there is any link between these incidents.
"We are asking anybody who may have seen anyone acting suspiciously in the area or who has information about what happened to get in touch with."
Anyone with information can contact Police Scotland on 101 or Crimestoppers on 0800 555111.