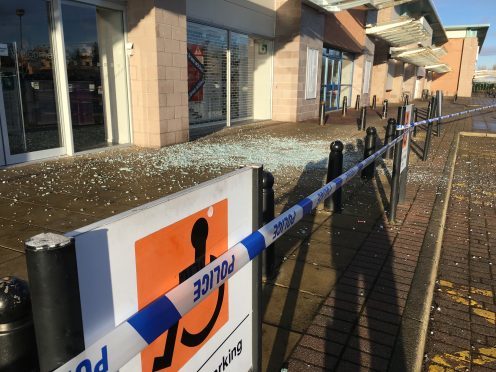 A glass panel has fallen from a shop front canopy at Inshes Retail Park in Inverness.
It happened less than two months after a man was injured by falling glass at the city's Inverness Centre retail park. The shopping area was closed for several days to allow safety checks to be carried out.
The latest incident happened just outside the Deichmann shoe shop at the Inshes Retail Park, owned by Aberdeen Asset Management. No one was hurt as a result.
Shops with glass canopies at the shopping area were cordoned off yesterday with police tape and a spokesman for the force said they received a call from a member of the public at 7.12am.
Highland Council said that their environmental health and building standards officers are investigating the incident.