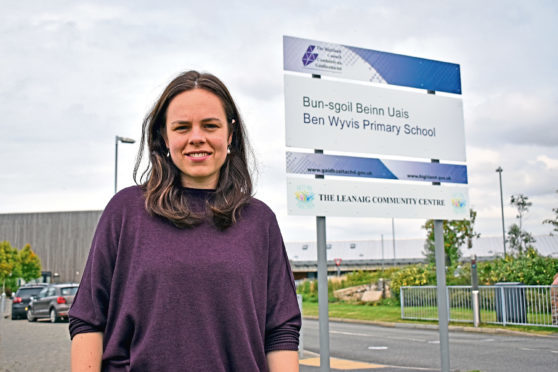 A north politician is backing an innovative cycling scheme which aims to help older people across the Highlands stay active and socialise.
Following a successful pilot scheme in Falkirk, the Scottish Government is providing £300,000 to set up the Cycling Without Age (CWA) project in five local authorities across the country during 2018-19.
Originating in Denmark, CWA encourages volunteers to take older people for bike rides, using specially designed "trishaws."
It aims to help socially isolated older people meet others and be physically active.
Kate Forbes, MSP for Skye, Lochaber and Badenoch, recently met with CWA Scotland representatives at the Scottish Parliament, and even had a ride to the debating chamber in one of the trishaws with deputy presiding officer Christine Grahame.c
She said the charity was brilliant for helping older people get out and about, adding: "I recently met with them in the Scottish Parliament to hear about their work in other parts of Scotland and I think it's about time we got a project going in the Highlands.
"Obviously, rural geography and the mountains mean there are additional challenges but these are not insurmountable.
"Isolation and loneliness are exceedingly common challenges facing our older friends and neighbours, and it is exacerbated by poor mobility.
"Any initiatives to enable people to meet one another and enjoy some physical exercise is to be welcomed."