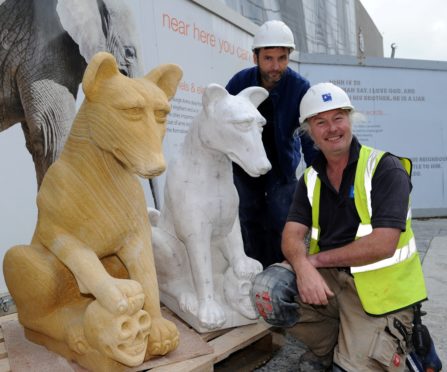 Two wolf statues that were made redundant after the missing stone dogs they were created to replace turned up in storage have finally found a home – on Inverness's newly-refurbished Town House.
In a shaggy dog story to rival the best of them, architects working on the city landmark knew there had been two carved dogs on top of the building.
But the dogs had long since disappeared, so the modern stonemasons got permission to create replacements in the form of sandstone wolves.
In a last-minute twist, the original dogs turned up as the external work was finished in 2017, leaving the wolves homeless.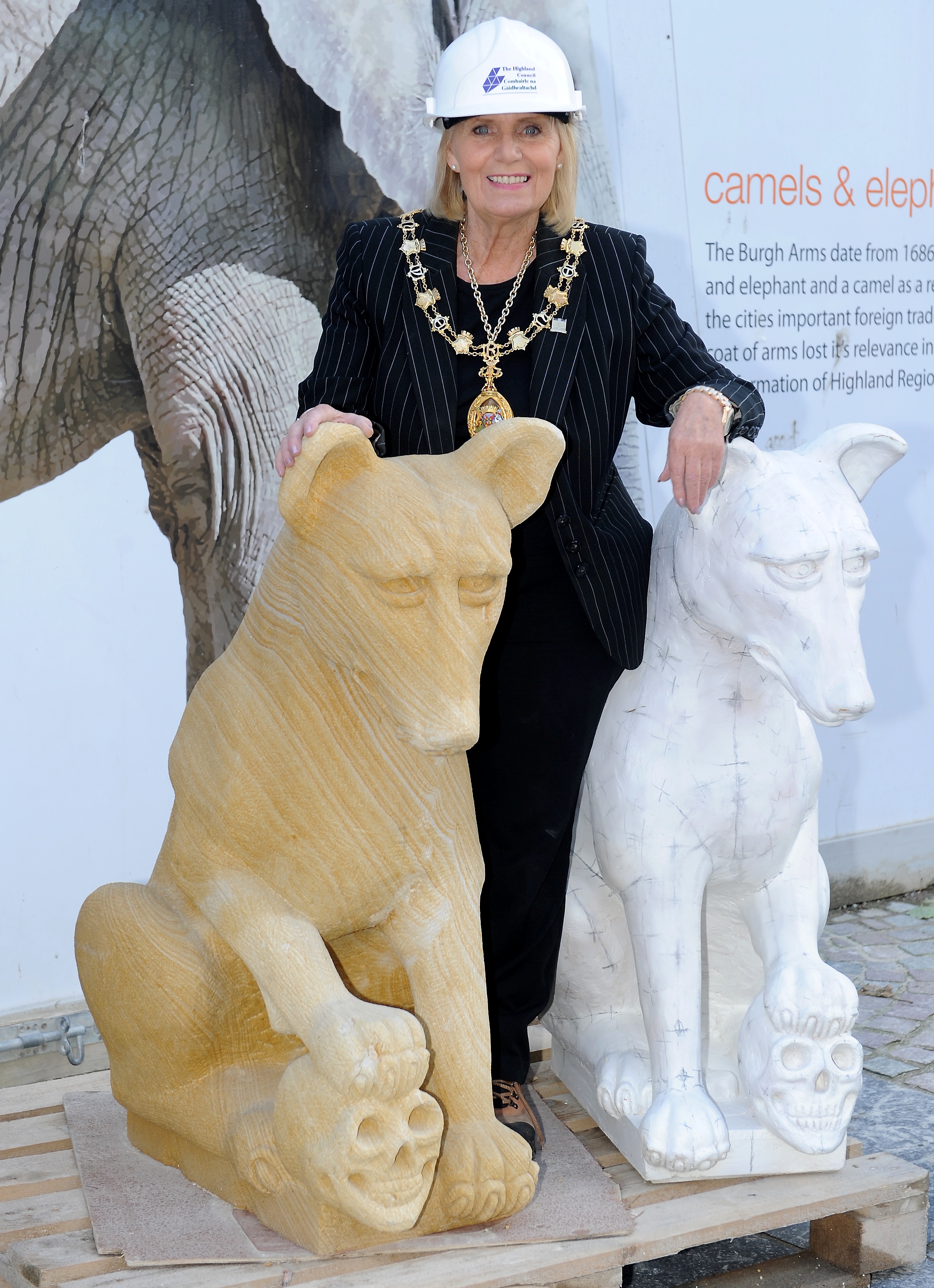 But now, a home has finally been found for them. They will have pride of place at the front entrance the Grade A Listed Town House.
Provost Helen Carmichael and and Depute Provost Graham Ross have chosen the final resting places for the new carvings which were created by Laing Traditional Masonry Sculptors and Conservators Derek Cunningham and Ivan Navarro.
Mrs Carmichael was on a recent site visit with Principal Project Manager Jason Kelman and Jaimie McLennan, Site Manager to inspect the third and final phase of refurbishments works at the Town House.
---
>> Keep up to date with the latest news with The P&J newsletter
---
The phase 3 works include full stone repairs and replacement, mortar re-pointing, guttering and window repairs and replacement. The wolves are expected to be installed in the coming weeks.
Mrs Carmichael said: "I am very pleased that works at the Town House are on time and on budget and that we can now confirm a suitable resting place for the wolf carvings."
Mr Ross added: "It is evident for all to see that the high quality standard of works on the first and second phases of the Town House restoration are spectacular and city councillors are all looking forward to the completion of the final phase of works next year."
The stone wolves were created to replace two missing statues of dogs, seen in historic photos at the top of the Town House. However, just before the wolves were due to be installed in September 2017 the two original statues were accidently uncovered in crates during a clear-out and office move at a council storage unit.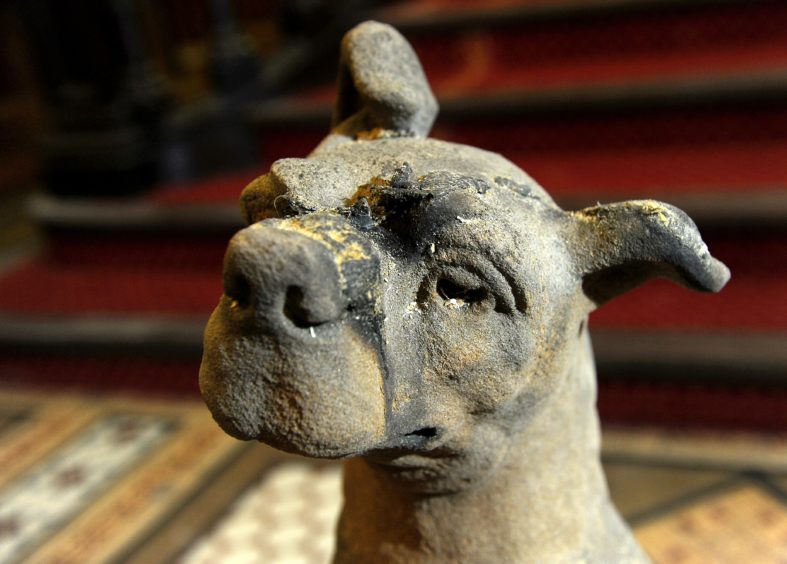 The original statues are intricately carved stone dogs, imbued with incredible personality and possibly based on the stonemason's own dog at the time. The dogs were restored and reinstated to the Town House.
The Inverness Common Good Fund owns Inverness Town House. The refurbishment works are being funded by the Inverness Common Good Fund and Historic Environment Scotland and are being carried out by Laing Traditional Masonry.
The anticipated final cost of the Phase 3 refurbishment works is £3,04m with an expected completion date of September 2020.