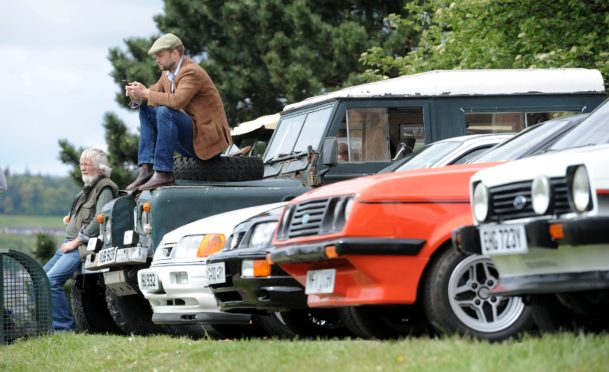 Organisers of the Highland capital's most high-profile car event have hailed its 11th year as a resounding success with thousands of enthusiasts flocking to the festivities.
The Inverness Classic Car Show took over the city centre on Saturday, when around 200 vehicles lined the streets.
The one-day extravaganza – organised by Inverness Bid – saw vintage cars on display in the High Street, Church Street upper and lower, Eastgate Precinct, Inglis Street and Falcon Square, merrily leading shoppers on a trip down memory lane.
Inverness Bid manager Mike Smith said he was "delighted" with the turnout and the benefits it had brought to businesses across the city.
He said: "It was fantastic, it was the best ever. More people attended than any other year. We had a fabulous turnout.
"It's based as free family entertainment to bring people into the city centre again to walk round areas they may not regularly go to all the time and we achieved all of that. We are over the moon.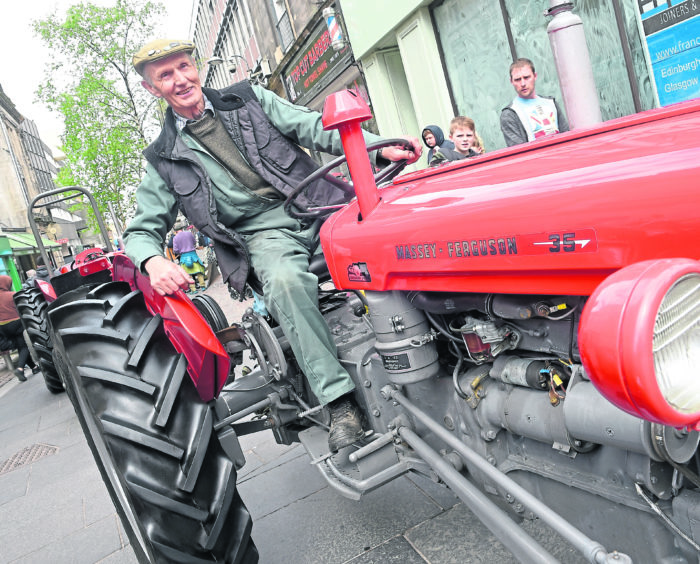 "The shops had a really good time and it was good to see people both coming to the city centre and enjoying the event, but also going shopping and a whole range of shops reported back that they had done well."
Iconic cars such as a Ladybird Lomax 224, previously built for a television company to feature in the Mr Blobby movies, and a 1936 Austin 10 Conway cabriolet, which starred in the 1980's mini-series War and Remembrance were among the star attractions.
Other vehicles included a 1969 Volkswagen Beetle Poppy, a red 1974 Lancia Fulvia Coupe and a 1987 Citroen 2CV Bamboo.
Crowds were entertained by live music and entertainment, as the prelude to a final parade of more than 150 cars along the High Street, led by the Northern Constabulary Community Pipe Band.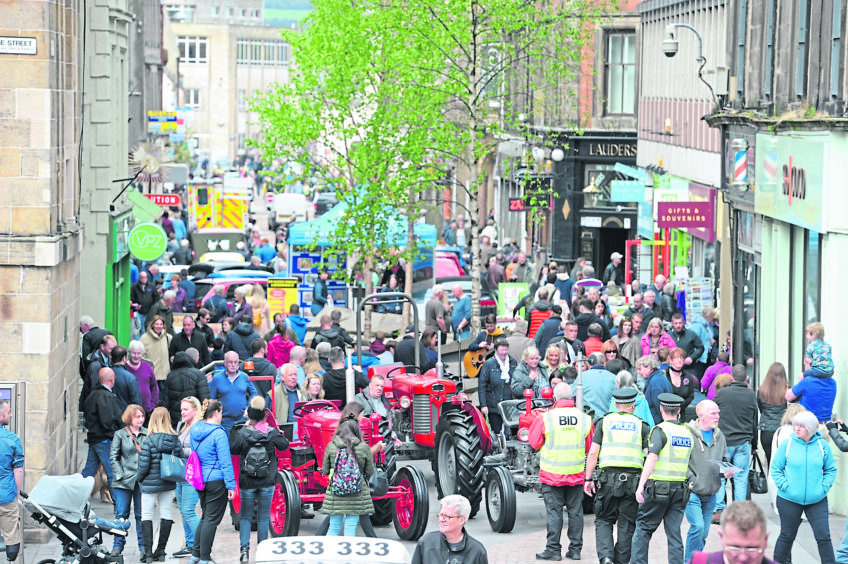 Mr Smith added: "We are up to year 12 and that's fantastic and I think we may be at capacity. What is good is that people keep coming back.
"I'm delighted because when we started this years ago it was a new event, a car show in the city centre.
"Car enthusiasts used to go to greenfield sights and have an 86 next to an 87, next to an 88 and what we are about is having cars all together. We don't put them into categories; it's about having different dynamics in different places."