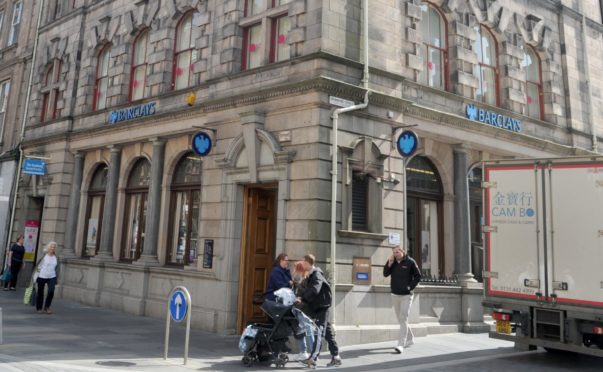 A dentist has apologised to the 1,400 patients left without NHS care after he closed his clinic in Inverness suddenly.
The Academy Dental Practice in the city's Union Street shut up shop earlier this week without warning – sparking fears it will have a "colossal impact" on waiting lists across the city.
The clinic had around 1,400 registered NHS patients and many more private patients.
NHS Highland has asked concerned former patients to contact a specialist hotline.
Last night, owner Syed Askari apologised to those impacted and said the practice has been placed into administration due to "financial constraints".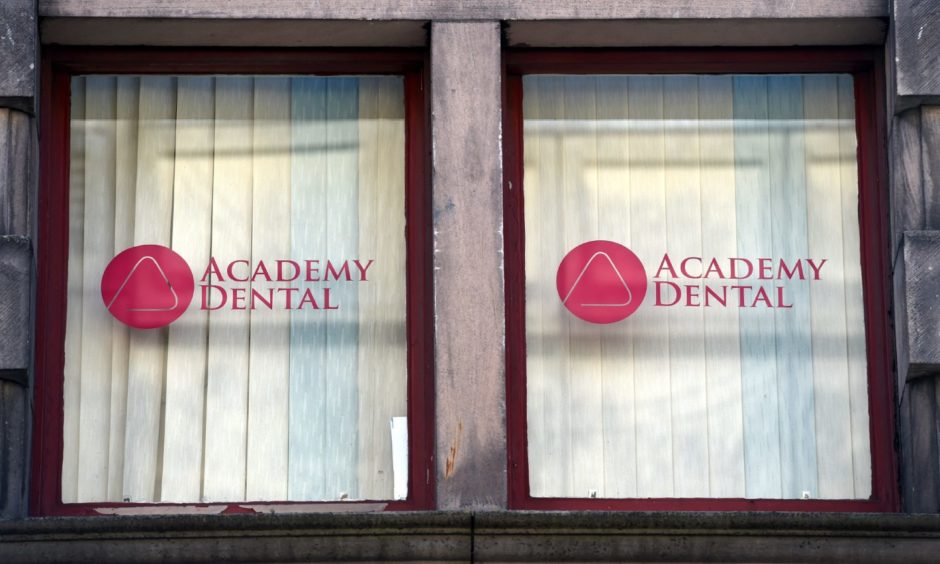 He told the Press and Journal: "I have done everything in my powers to avoid this scenario but in the end, it was just beyond my control.
"In the last 10 months or so things have been difficult to keep up with the expenses, and one of the dentists leaving didn't help the situation either.
"I was trying my best to keep it going somehow but because of the financial constraints, it has come to this decision.
"I can only apologise to the patients and my apologies to the staff.
"With the administration that is the process and unfortunately once they step in, we don't have any access.
"It has been difficult but I am trying my level best to deal with both the NHS and the Highland Dental Plan.
"It wasn't what I expected and anticipated how things would work out."
Six members of staff were employed at the practice.
NHS Highland is in discussion with other local dentists to make alternative arrangements for the future care of the practice's NHS patients.
A notice has been placed on the door of the Academy practice and a message on its telephone line states: "This number is temporarily out of order, we are sorry for any inconvenience."
David McGrath, who had been a patient of the practice since the 1980s and is also chairman of Inverness Community Councils, was due to have treatment yesterday but was given no official warning of the closure.
The 71-year-old fears there will be a "colossal impact" on dental waiting lists throughout the city.
He said: "I was a patient, I was supposed to have been there this morning to have a filling or extraction and with no notice or anything, it just shut.
"A friend of mine told me on Monday they had an appointment and when they got there they found a notice on the door saying 'closed until further notice'.
"I was there on Wednesday last week for a check-up. They gave me an appointment for August 22 at 11am and sent me an email confirming the appointment, then I hear from a friend that they are no longer trading.
"They told me I have a chip on one of my front teeth and a big tooth at the back needs either a filling, extraction or root canal treatment. They gave me a one hour and 40 minutes appointment so obviously considerable work is required."
He added: "I hope I can find another practice to take me on as an NHS patient. I'm worried about it. At my age, I'm on a pension and can't afford to be paying private dental prices.
"I'm worried, I need this treatment. I phoned the NHS helpline. They took my details and said a senior manager will get back to me, but I know the wheels of the civil service turn slowly so I'm not holding out much hope it will be soon.
"It will have a colossal impact to have 1,400 patients displaced – and that is the NHS patients alone. I think it is going to be a problem."
NHS Highland said former patients of the practice will be advised of the arrangements over the course of the next week.
A spokesman said: "Should any former NHS patient of the Academy Dental Practice have a dental emergency they should contact the NHS Highland Dental Helpline on 08456 442 271.
"The helpline is open Monday to Friday from 8.45am to 5pm. Patients who call the helpline outside these hours will hear a message advising them of what they should do if they have a dental emergency."