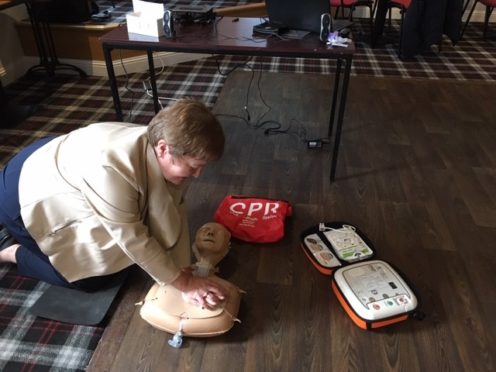 An Inverness company has been praised by a north MSP for their commitment to helping save lives.
MSP Rhoda Grant has tabled a motion in the Scottish Parliament this week to congratulate Masonic Properties Ltd on their Community Defibrillator Project.
The company, in collaboration with the British Heart Foundation, fundraised to buy an Automatic External Defibrillator for use by the community which is on the car park wall of the Masonic Club in Inverness.
As part of the scheme, the company has provided local residents and business with vital training on the necessity of quick application of the defibrillator and the administration of Cardio Pulmonary Resuscitation (CPR).
Further training is to be offered later in the year.
Mrs Gant said the training was important in helping individuals prepare for an emergency situation.
She said: "This is a great demonstration of community spirit and the company are to be thanked for initiating it.  I was eager to attend the training myself and keen to help with getting the word out to nearby householders and businesses."
She added: "I am now better able to help in an emergency situation and I would thank everyone who has taken up the training since the defibrillator has been installed at the Masonic Club car park.  This could save a life."