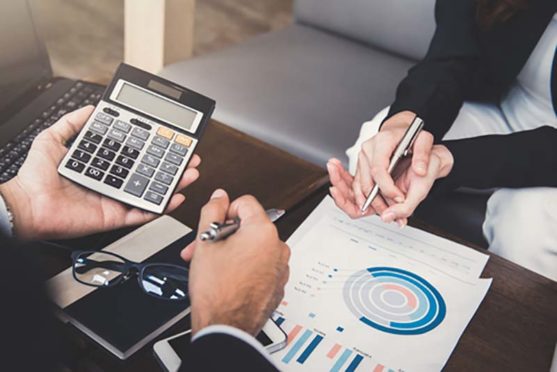 INDEPENDENT FINANCIAL ADVICE ON MONEY MATTERS AROUND THE HIGHLANDS, ISLANDS & MORAY

Financial planning is the process which helps you meet your financial needs today and reach your dreams and goals tomorrow. Whether you're in the process of building your wealth, or if you're near or already in retirement, a conversation with an Independent Financial Adviser can make financial planning more manageable.
A comprehensive financial planning approach considers all parts of  your financial life.
As you look ahead to the future – especially retirement – you may be wondering:
Will you be able to balance the needs of today with tomorrow's goals?
Will you have enough money to live life on your terms?
Can you protect yourself and your loved ones from the certainty of uncertainty?
Will you be able to leave a legacy for the people or causes you care about?
Now imagine the confidence you could feel with an Independent Financial Adviser at your side to help answer your questions and offer the advice and guidance you need to map out a financial plan.
No matter where you find yourself today or see yourself in the future, a financial planning relationship with an Independent Financial Adviser can help you find your financial balance and bring your dreams and goals more within reach.
Financial planning begins with gathering all the details on your existing situation and resources. In short, your Financial Adviser is learning about you and will take the time to:
Learn what you value
Analyse your current financial situation
Understand your feelings about managing money and investments
Then your adviser will offer personalised advice and guidance to help you reach your financial goals helping you to understand:
How unexpected events impact your family's goals.
How to invest in a tax efficient & cost-effective way.
The investment risks worth taking and those which should be avoided.
How to plan to make your retirement vision a reality.
The impact of inflation and taxes on your retirement savings.
The impact of an earlier or later retirement age.
How to pass wealth on to the next generation.
You can get advice from either Restricted Financial Advisers (who often use the term Wealth Management) and are likely to work for and recommend one company's products or Independent Financial Advisers who have access to a broad array of solutions to help you plan for your confident future.
Once you have a plan in place, you may feel more confident knowing that your adviser will stay with you over time, helping you track your progress toward your goals and  making adjustments along the way when your life or dreams change.
A sense of security can come from knowing you've gone beyond the basics and addressed the key areas of your financial life.
Advice can help you buy a better product than one you choose yourself. An adviser will also have the expertise and knowledge to find better options, as some products are only available if you go through an adviser.
The financial plan will give you a clear picture, perhaps for the first time, where you stand financially and the process of financial planning will provide i.e. direction and discipline.
Without direction and discipline, people typically make impulsive, random decisions: they buy this insurance, invest in that hot asset, adopt the latest tax strategy. These  actions may not fit together, and they may actually conflict with each other and compound the problem.
The financial planning process integrates your resources with your goals and objectives. It strives to help you achieve your lifetime goals by providing clarity to your actions.
Together with your Financial Adviser you will develop sound financial strategies to help
meet your needs now and into the future.
Whether you're preparing for the years ahead, or simply for tomorrow, you can develop a plan designed to help achieve your dreams.
Financial planning isn't about creating a document to put in your file drawer. It's an ongoing commitment to reviewing and maintaining your finances just like you visit your doctor for regular check-ups to maintain your health.
Take the first step on planning your future and contact an Independent Financial Adviser!

Get Expert Help
James Sinclair FPFS is a Chartered Financial Planner at Achieve Financial Planning Ltd, which is authorised and regulated by the Financial Conduct Authority.
Visit Achieve Financial Planning Ltd website for more information.
---
DID YOU KNOW?
In the 1870's the UK average working week was about 60 hours. It reduced to circa 48 hours after the First World War.
148,498 income protection plans were bought in the UK during 2017.
Inheritance Tax Produced £5.384 Billion for the UK Exchequer in 2018/19, almost double the level of 2010/11 according to data from HMRC.
---
Next Money Matters topic is on 'Tax Year End'
---
Your Local to Highlands, Islands and Moray Contributors – Click to visit their website.