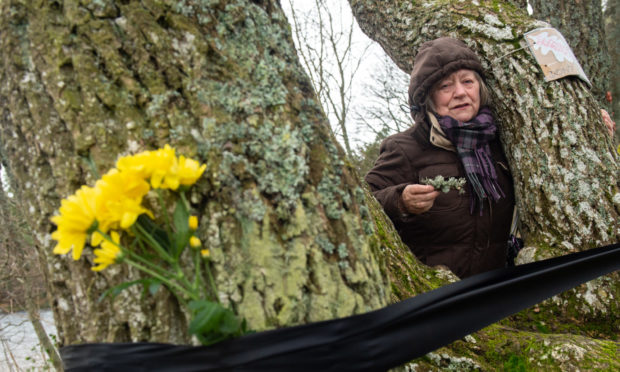 Objectors to the Highland Council's Gathering Place public art project by the River Ness have wrapped trees designated for felling with black ribbons.
The protestors, from the Open Ness group, also placed flowers at the foot of the trees, and attached notices to let the public know why the they are being chopped down.
The trees at the Fisherman's Hut on Ness Walk are being felled to make way for the Gathering Place, a curved wall on both sides of the river designed to replace the unpopular Tilting Place.
The Gathering Place has also proved controversial, and is now running £32,000 over budget due to design changes to make it fully accessible.
Helen Smith of Open Ness said: "Most trees are going, but others will be at risk because the structure will interfere with their roots.
"In addition to individual trees, a large patch of little trees, shrubs and plants which are really important for wildlife are also due to be flattened.
"There was general shock and disbelief from locals and visitors out for a walk that the council would even be considering this.
"Some people knew nothing about the wall, and others had a vague idea, but none could believe it involved felling trees."
The objectors wrapped ribbons round those which will need to come down on the other side of the river, where the wall will continue as a concrete bench more than 60ft long.
Mrs Smith said: "There are more due to come down across the river on the islands, and, of course, some trees have already been sacrificed in vain for the children's water feature which is not now going ahead because of the wall overspend.
"If they are going to fell the trees, it needs to be soon before the nesting season begins.
"If they are going to start pile-driving, it needs to be before the lamprey breeding season, which is in March/April."
Mrs Smith revealed Open Ness had many more concerns about the Gathering Place.
She added: "In high tides and heavy rainfall such as we've had recently, part of the wall will be underwater and they'll have to close it off.
"They moved the Rest Space construction planned by the river out to the Lochan because of health and safety concerns, but the wall is much closer.
"Also debris and branches will collect behind it, but we can't get answers about a maintenance budget for it."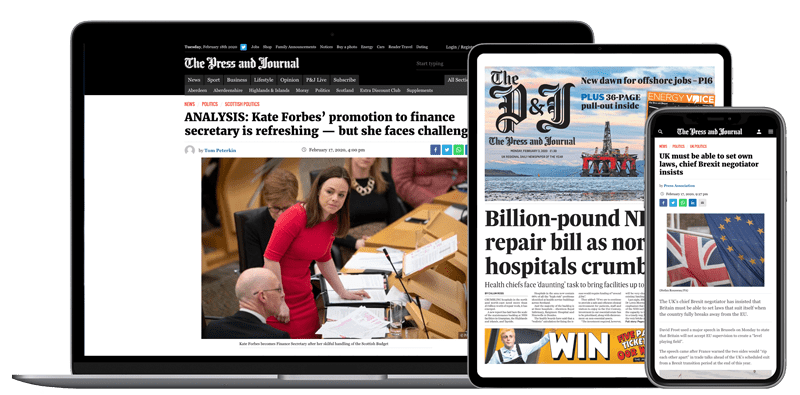 Help support quality local journalism … become a digital subscriber to The Press and Journal
For as little as £5.99 a month you can access all of our content, including Premium articles.
Subscribe