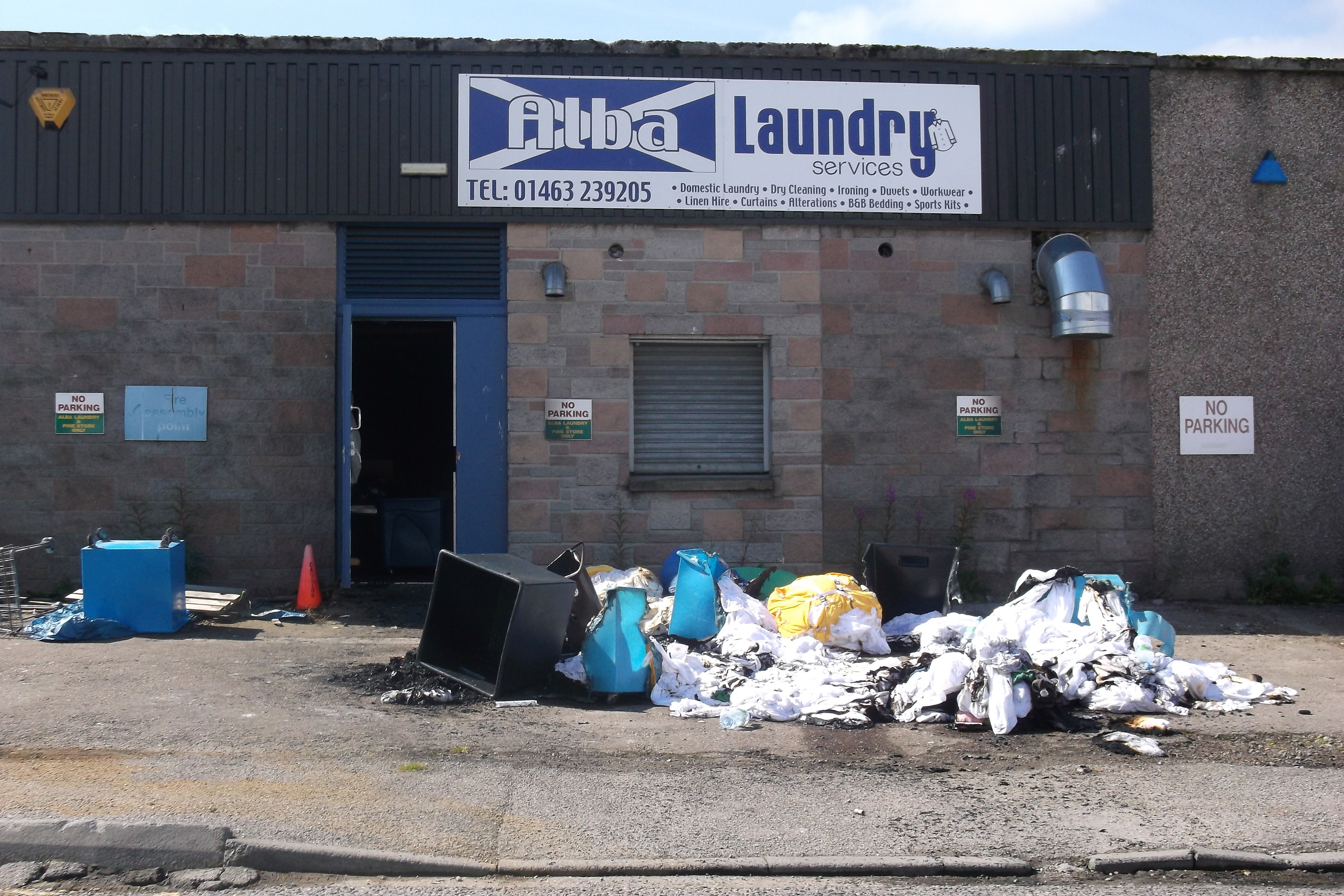 A business owner has said he is in shock after his Inverness laundry suffered serious damage in an overnight fire.
Alba Laundry Services in Walker Road suffered 100% smoke damage and 20% fire damage after a blaze broke out at around 4am this morning.
Staff from the business were going through the damage this morning, with a pile of burnt laundry sitting at the front of the industrial unit.
Business owner Dave Ashton confirmed that the laundry would be closed for some time while the damage is repaired.
He said: "I'm in a state of shock really, it's not the kind of thing you expect to wake up to.
"We've really no idea what has caused it, we'll have to wait and see what has been going on.
"It's the smoke damage which looks to be the biggest problem but we'll have to go through everything and check all the machines to make sure they've not been damaged.
"It's going to take a bit of time and we'll be closed for the next few days at least.
"We'll also need to go through all of the clothes and get in touch with our customers to see what they want to do."
The laundry is part of a wider chain of businesses across the north and Mr Ashton hopes to be able to spread business from the Inverness laundry into some of his other branches.
However, he admitted that it would be a challenge to service all of their customers.
Fire crews were dispatched from the nearby station at arrived at the scene at 4.04am.
Firefighters in breathing apparatus used two hosereel jets to extinguish the fire.
The fire was completely extinguished by 6.09am.
Incident Commander, Station Manager Niall MacLennan said: "The unit was well alight when crews arrived at the scene.
"There was a lot of heat and a lot of smoke and our crews did a fantastic job to contain the fire, extinguish it quickly and prevent it from spreading to adjacent units.
"Three nearby units suffered some smoke damage, but no fire damage thanks to the quick work of our crews."
Police Scotland have also been informed and are carrying out inquiries into the cause of the fire.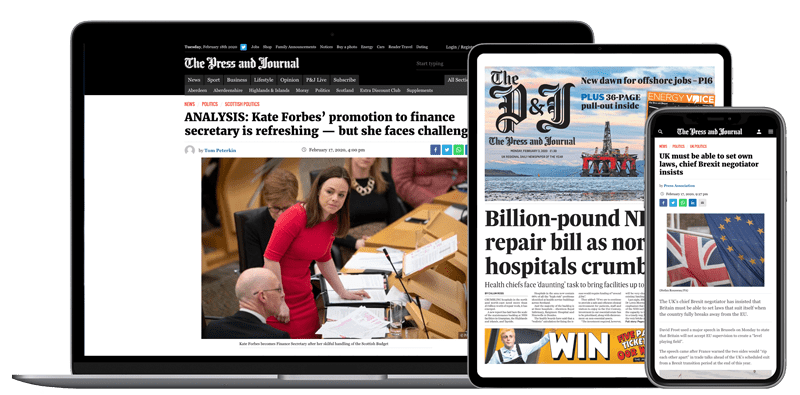 Help support quality local journalism … become a digital subscriber to The Press and Journal
For as little as £5.99 a month you can access all of our content, including Premium articles.
Subscribe