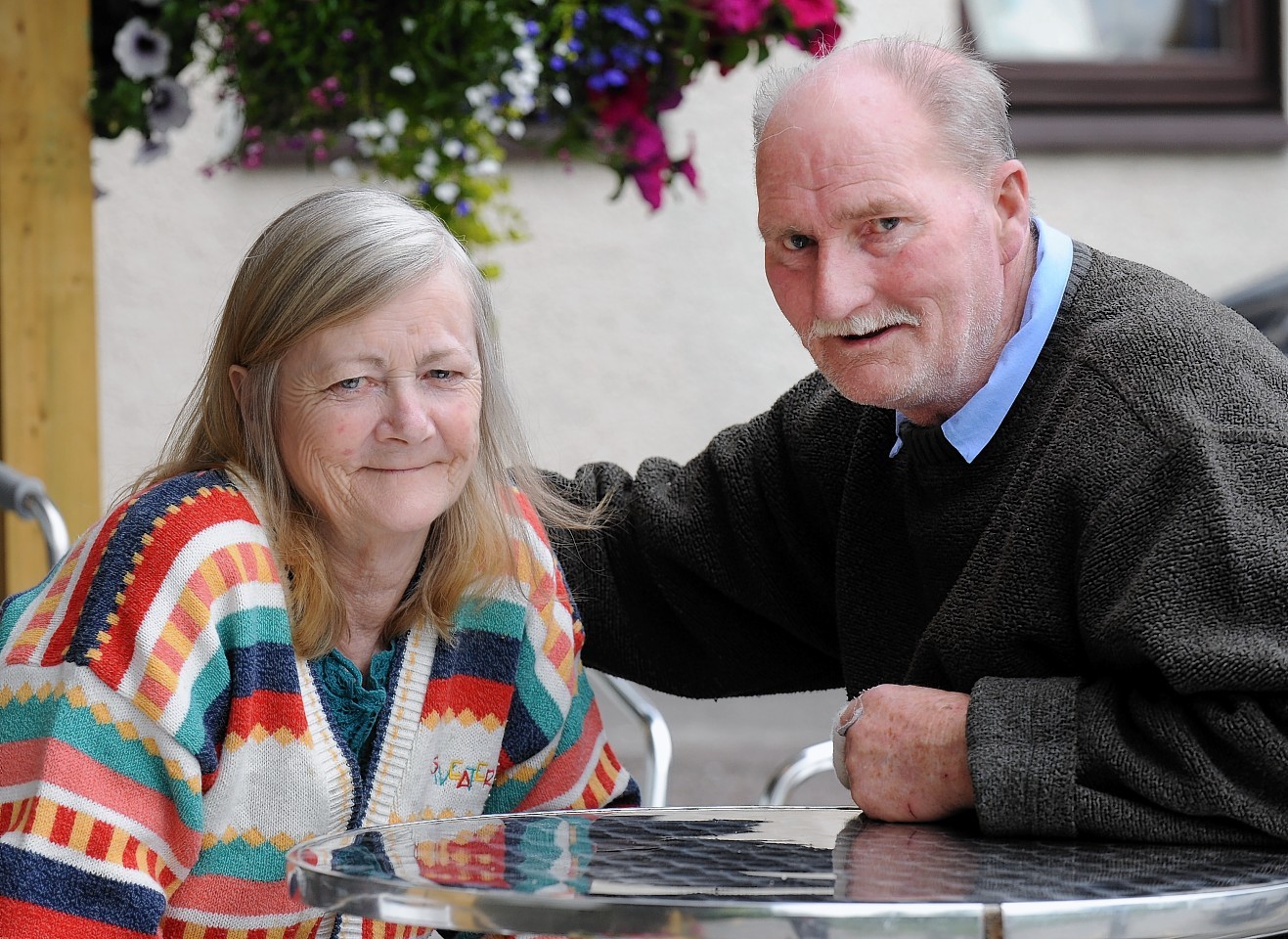 A woman dragged unconscious from her burning Highland home has praised the hero firefighters who saved her life.
Jessie Dryburgh believed she was going to die before she passed out in bedroom as it was engulfed by flames and filled with smoke.
Firemen wearing breathing apparatus battled through her blazing house to reach her and carry her to safety.
Yesterday, the 67-year-old and her 69-year-old partner of nine years Brian Fraser paid tribute to her rescuers and paramedics who treated her at the scene.
Ms Dryburgh, of Benula Road, Inverness, had gone to bed around 10.40pm and was wakened by a "loud banging noise".
She said: "I started screaming for Brian. He had managed to get out through the back door.
"He broke the windows of the bedroom and sitting room to try and get in to me but the flames just threw him back.
"I put my cotton dressing gown over my face and at that point I thought that was it, I thought I was going to die."
She added: "I am so very grateful to everyone that has helped. The fire brigade, the paramedics and staff at the hospital, the neighbours and a special thanks to the owners of the Drumnadrochit Hotel who put us up. They have been really good."
Ms Dryburgh, who did not have home contents insurance, added: "I have lost everything, family photographs, books, my grandson's presents for next Christmas."
Ms Dryburgh was taken to Raigmore Hospital in Inverness to be treated for smoke inhalation. She then received new clothes from a nurse in the intensive care unit, who had gone home and asked for them from her mother.
Mr Fraser, who was also left badly shaken by the incident, said: "I would not want to experience that again. If the fire brigade had been another five minutes, Jessie would have died.
"It was such a quick response from the fire engines and the ambulance service and the staff at Raigmore."
He also thanked supermarket Lidl for helping them out with free groceries.
Mr Fraser said he was watching a film in the living room when he heard a noise from the kitchen. He opened the door and was met by a wall of fire.
He ran through the smoke and flames in the kitchen to reach the back door to get his next door neighbour, George Rogers, to call the fire brigade.
He then raced through Mr Rogers's house to the front garden and desperately tried to smash through the living room window with a brush.
He was unable to break the double glazing, so used a heavy garden ornament to smash the glass – but the smoke and heat of the blaze kept him out.
He then went to the bedroom window and used a flower pot to smash it, but again he could not get inside.
Ms Dryburgh was revived by ambulance staff and spent Sunday night in Raigmore Hospital before being discharged on Monday.
Mr Fraser also received medical attention because his blood pressure had rocketed.
Mr Fraser, is a driver and handyman with Cobbs catering business, who put the couple up at the Drumnadrochit Hotel.
They will move to Mr Fraser's house in Drumnadrochit until she finds another place to stay.
Ms Dryburgh's neighbour, Eileen Scott, 67, who returned to her house yesterday after being evacuated, said: "I was distressed at the time and I am still distressed now."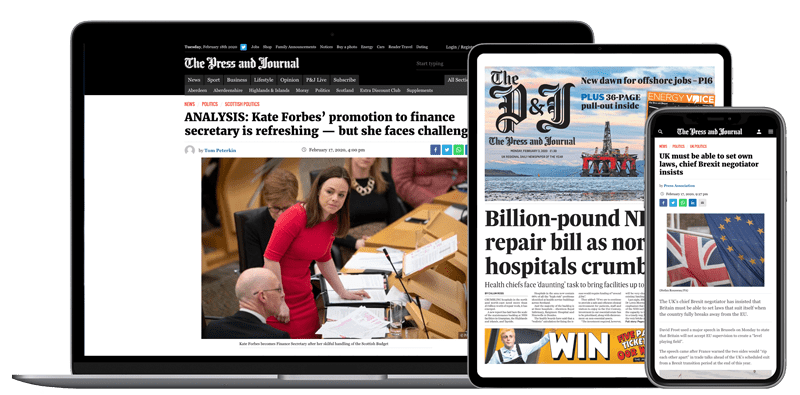 Help support quality local journalism … become a digital subscriber to The Press and Journal
For as little as £5.99 a month you can access all of our content, including Premium articles.
Subscribe