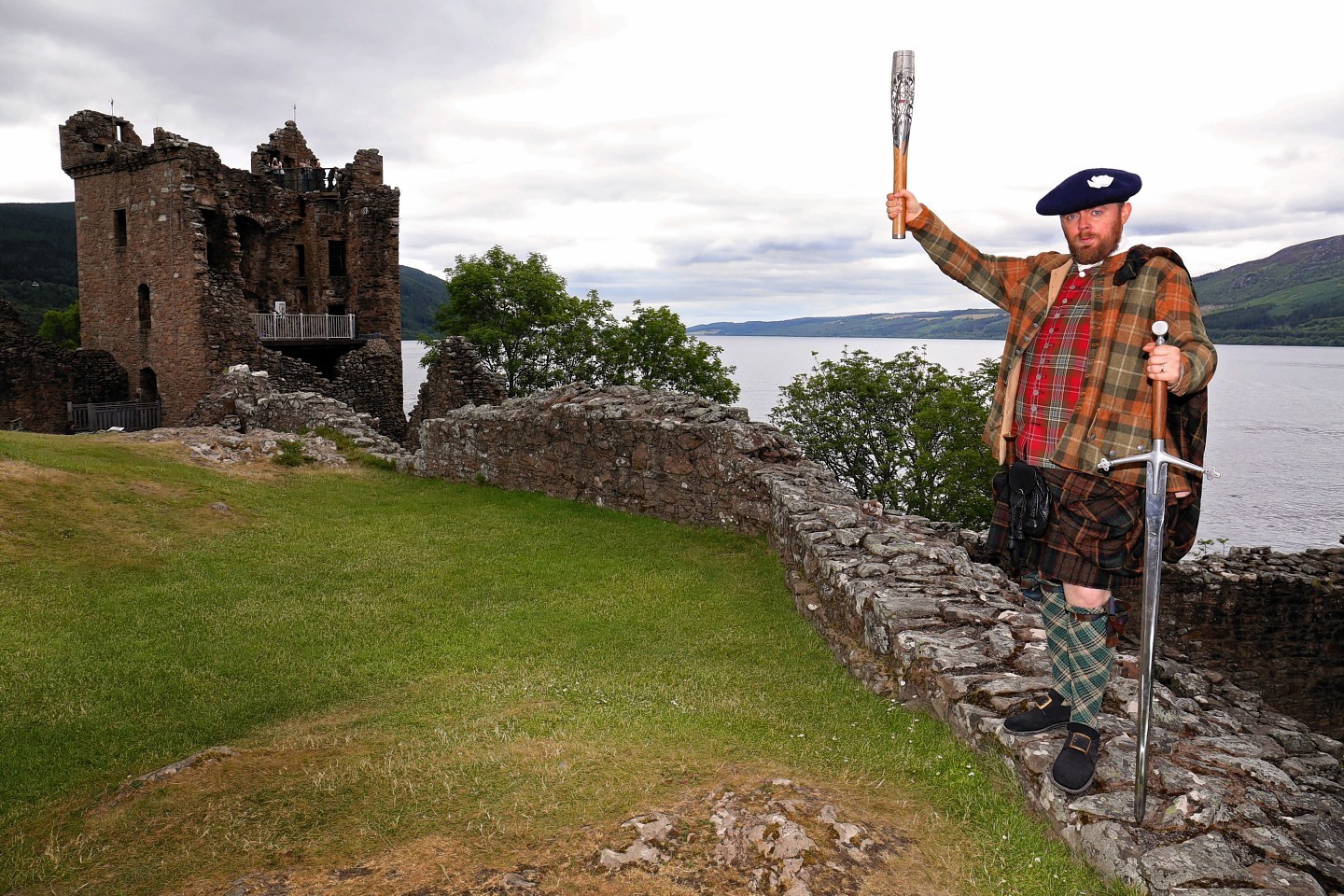 Two of the north's most distinctive castles were visited by the baton relay today as it continued its trip through the Highlands.
The baton started off in Inverness, with city provost Alex Graham sending the procession on its way from the steps of the castle.
And the convoy also visited the iconic Urquhart Castle, with Commonwealth Games mascot Clyde and a Jacobite soldier holding the baton aloft on the banks of Loch Ness.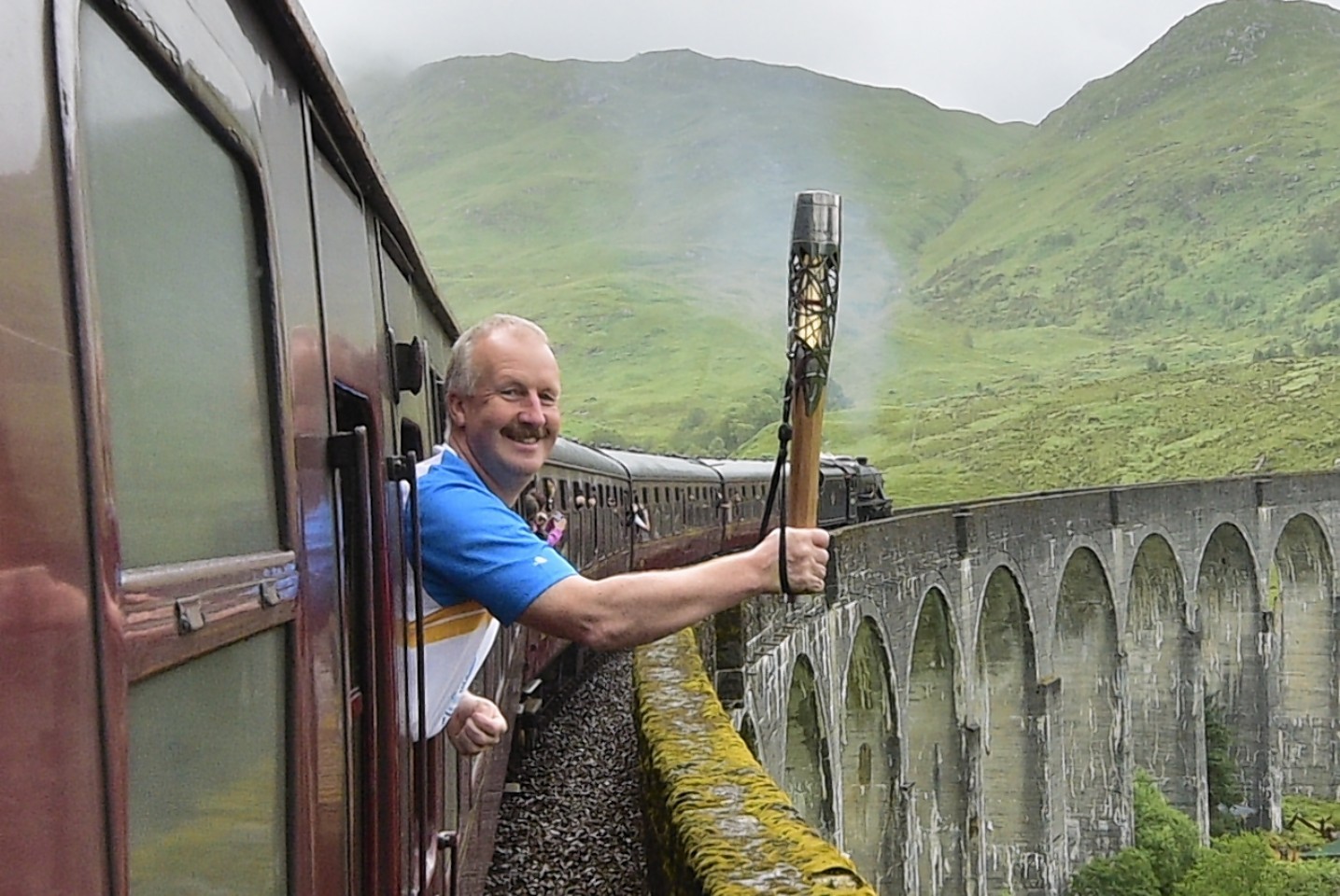 It was an early start in Inverness, with the convoy starting at Bellfield Park at 8am before making its way along the River Ness to the castle.
Father and daughter baton bearers Robert and Stephanie Inglis performed the handover under the statue of Flora Macdonald at Inverness Castle.
Stephanie, a Team Scotland judo competitor at the upcoming games, carried the baton into the castle grounds, watched by a large crowd before passing the baton to dad Robert.
He has coached with the Highland Budokan Judo Club for more than 25 years and inspired his daughter to take up the sport at just four-years-old.
He said: "It was just a huge honour, it's not often you get to do these kind of things as a father and a daughter.
"We hadn't really clicked until the day before that we would we passing it on to each other and we certainly didn't know that we would be getting to do our handover at the castle.
"We couldn't really ask for more because the crowd was busy there and the weather held off.
"It was a great day and such a huge honour for both of us."
A large crowd gathered at the castle to cheer the baton on, while some early birds lined the riverside as the baton made its way to the Queens Park athletics stadium where former Scotland cycling coach Ivor Reid enjoyed a lap of honour round the track with group of local school children.
Mr Reid has been involved with the Scottish cycling team at the last three Commonwealth Games.
The convoy then headed to Drumnadrochit, with 10 baton bearers being cheered on by an enthusiastic audience.
A warm welcome was made at Glenurquhart Shinty Club, with baton bearer Helen Maclennan given a guard of honour as she entered the pitch.
The baton team then hopped into the bus before pulling over again for an unmissable photo chance at Urquhart Castle, with visiting tourists being treated to the unlikely site of the baton being held aloft by a man dressed as a Jacobite soldier.