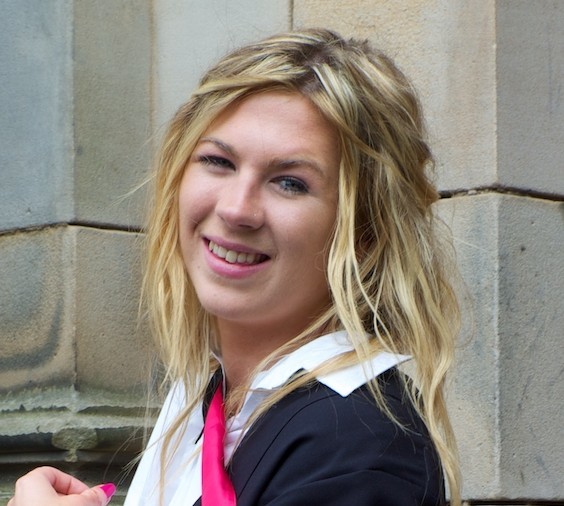 Mystery surrounds the death of a young woman whose body was found near an Inverness beauty spot just a few hundred yards from her home.
The 24-year-old, named locally as Charlotte Hornby, is understood to have been returning to her family's flat in Dores Road after a night out.
Forensics experts spent much of yesterday examining an embankment near Ness Islands where the grim discovery was made.
Uniformed officers stood guard at the block of flats throughout the afternoon. Neighbours said they were shocked to hear of the tragedy happening so close to Miss Hornby's home.
The former Fortrose Academy pupil returned north after studying at St Andrews University and it is believed she hoped to work for her family's business at some stage.
Her parents, Harry and Patricia, who live in Fortrose and run an accountancy consultancy, were too upset to talk last night.
Miss Hornby's body was discovered at 5.20pm on Sunday, close to Island Bank Road.
It is understood she was found lying in a burn.
Police described her death as "unexplained" and refused to give any more details about the circumstances.
Several police vehicles were parked at the junction of Island Bank Road and Drummond Crescent throughout the day.
A large section of the pavement was fenced off, with a tarpaulin draped over a small wall, and an officer at either side of the cordon.
Beyond the wall, and several feet below street level, trees, bushes and a footpath lead onto the River Ness.
The scene overlooks Ness Islands, which is popular with dog walkers and the main road is constantly busy with traffic.
Police have urged witnesses to get in touch as they try to piece together Miss Hornby's last movements.
A spokesman said: "At approximately 5.20pm on Sunday, the body of a young woman was discovered in the islands area of Island Bank Road, Inverness.
"Police inquiries are ongoing at this time to identify the woman and her subsequent movements prior to her death.
"Police Scotland would appeal to members of the public who were in the Ness Bank area and the Islands Bank Road area of Inverness in the early hours of Sunday, to contact them on 101 with any information."
The spokesman said an initial postmortem examination had been held and a more detailed examination would follow.
The councillor for the area where Ms Hornby lived, Norrie Donald, said his thoughts were with the family.
He said: "It is always very sad in such circumstances, particularly when a young person is involved.
"On this occasion, in her early 20s, she had so much to look forward to, which has been taken from her.
"Everyone will be thinking of her nearest and dearest at this moment and my thoughts are with them."