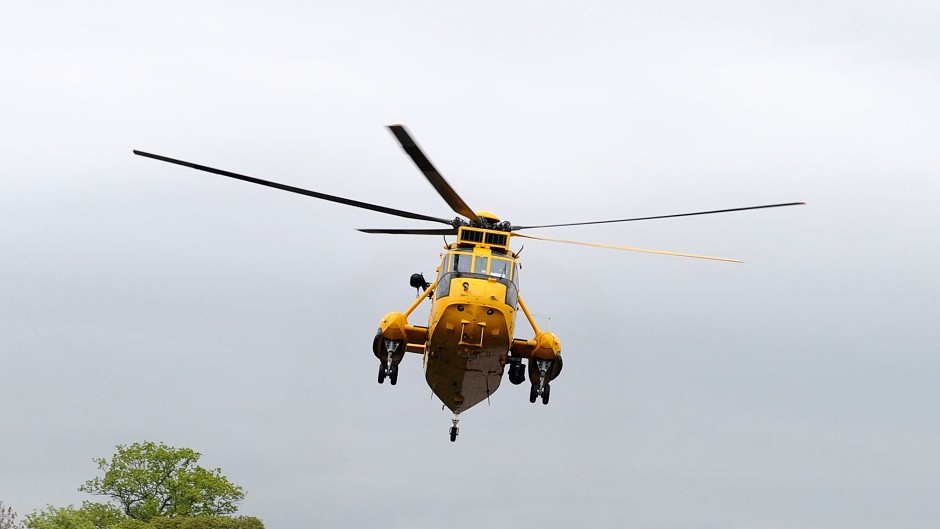 The UK's revamped search and rescue helicopter service was officially launched yesterday – with a new Inverness base to go live within weeks.
The new civilian-run operation follows the signing of a £1.6billion contract with Bristow Helicopters in 2013.
Search and rescue services previously operated from eight UK military bases – including RAF Lossiemouth – and four civilian sites.
However, the UK Government decided in 2011 that the military would give up the role and civilian-only crews would take over at 10 bases.
The Lossiemouth service is moving to a new site at Inverness Airport, where two new AgustaWestland AW189 helicopters will be based.
A pair of Sikorsky S-92s will also be based at Stornoway and Sumburgh, where Bristow already ran the life-saving operations.
The new service will begin to go live on April 1, with Inverness and Humberside to be the first of the 10 bases under the new system.
A ceremony was held yesterday at Humberside Airport to officially mark the change.
There was controversy in the Highlands after Lochaber Mountain Rescue Team used a social media website to say that the privatisation move was "making our role more complicated than it need be".
However, Transport Minister John Hayes predicted that the transition would be smooth and successful.
He said: "Although I would clearly rather everyone avoid the circumstances where a search and rescue helicopter rescue is needed, I very much look forward to hearing about the professionalism and commitment that resides in all that work here and which will surely save lives from April 1."
Sir Alan Massey, chief executive of the Maritime and Coastguard Agency, which will oversee the operations, said: "The RAF and Royal Navy have set the bar incredibly high, and I would like to thank them for their service and recognise the outstanding work they have done both inland and on the coast over many decades.
"We will take their legacy forward with the utmost pride and care."
Samantha Willenbacher, director of UK Search and Rescue at Bristow Helicopters, said: "We know this is a service that people rely on in times of great need and we are committed to continuing the great work of the military."
After Inverness and Humberside, the bases at Caernarfon and Kent will go live on July 1, followed by St Athan in October, and Prestwick and Newquay next January.
The remaining three bases at Lee-on-Solent, Sumburgh and Stornoway will follow in 2017.