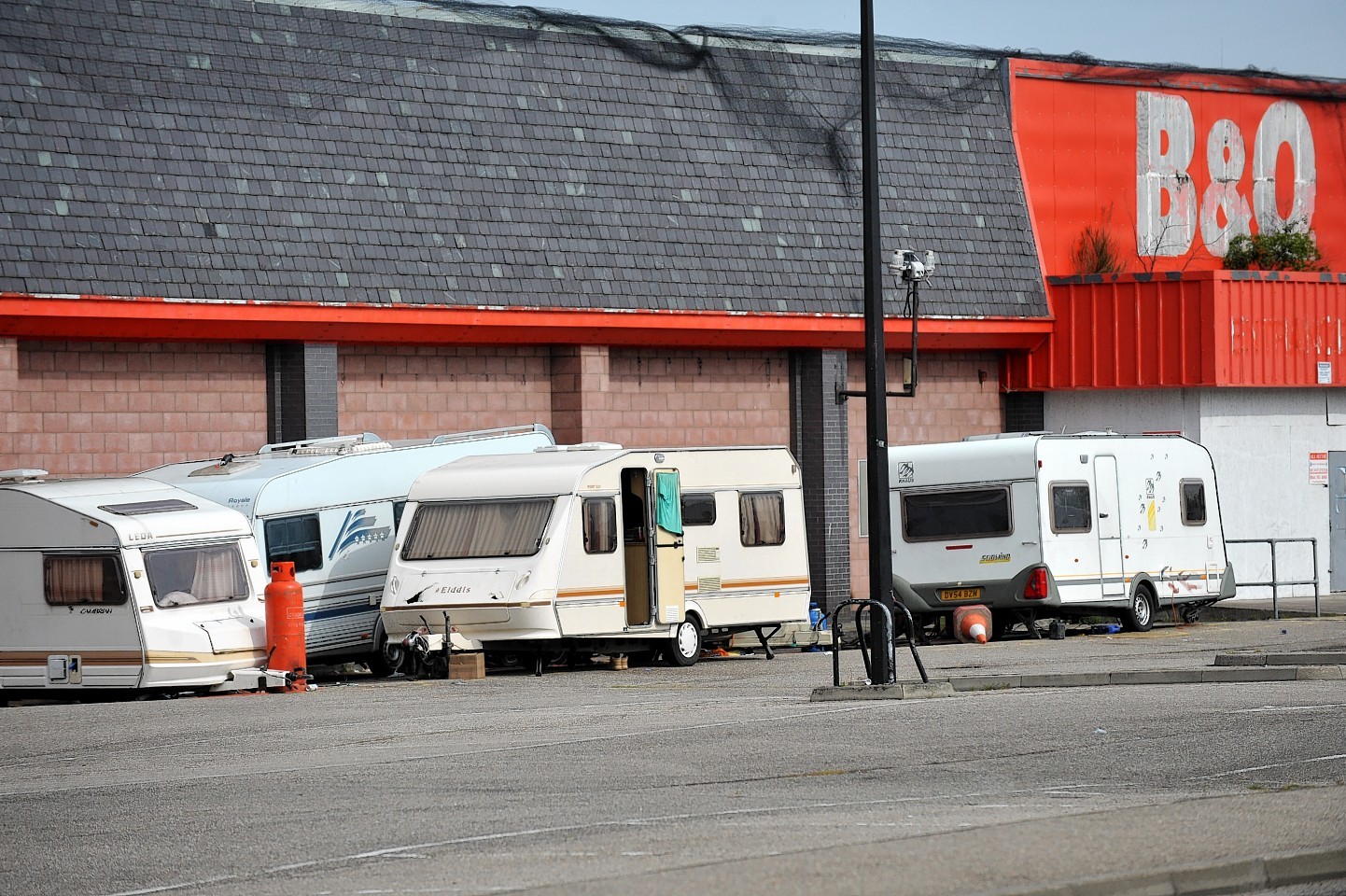 A sheriff has ordered a community of travellers to immediately leave an unauthorised camp outside a disused Inverness store.
An encampment formed in the car park of the empty B&Q store in Telford Street last week after the group moved from outside another store in the South Kessock area.
However, the group will be forced to move on again after Sheriff David Sutherland granted a motion heard yesterday at Inverness Sheriff Court to force the travellers to move on.
The action was raised after B&Q became concerned about damage to the disused store caused by the camp or from dumping of litter and other goods.
The court heard that travellers had formed a camp of about 15 caravans.
As well as the caravans, a number of cars and vans are on site, as well as children's bikes and dog kennels.
The company have previously installed large rocks to block entry to the car park after a previous camp was set up in the grounds of the disused store.
However, the travellers have managed to gain entry by another means.
An agent acting on behalf of B&Q told the court that the company were keen to reclaim legal costs from the travellers.
She said: "This is a significant concern which has led to increased legal costs to bring this motion.
"The issue is over damage to the property at Telford Street and to the immediate surrounding area."
Sheriff Sutherland granted permission for the travellers to "flit" from the area with immediate effect.
However, he said that it would be "unenforceable" for the court to pursue the travellers to reclaim legal costs.
The B&Q store in Carsegate industrial estate has lain empty for a number of years after the company moved to a new superstore in Longman Road in 2007
Rejuvenating the area is part of a Highland Council masterplan, with attracting new retail developments to South Kessock seen as a top priority around the Muirtown Basin.
Councillor Donnie Kerr, Inverness Central said yesterday that the empty building was more of a concern than the travellers.
He said: "I have been down to speak to them and they are moving on anyway because they can't get the work.
"It seems a bit trivial to get worked up about a few caravans when you've got buildings round about which are a much bigger mess than anything the travellers leave behind."