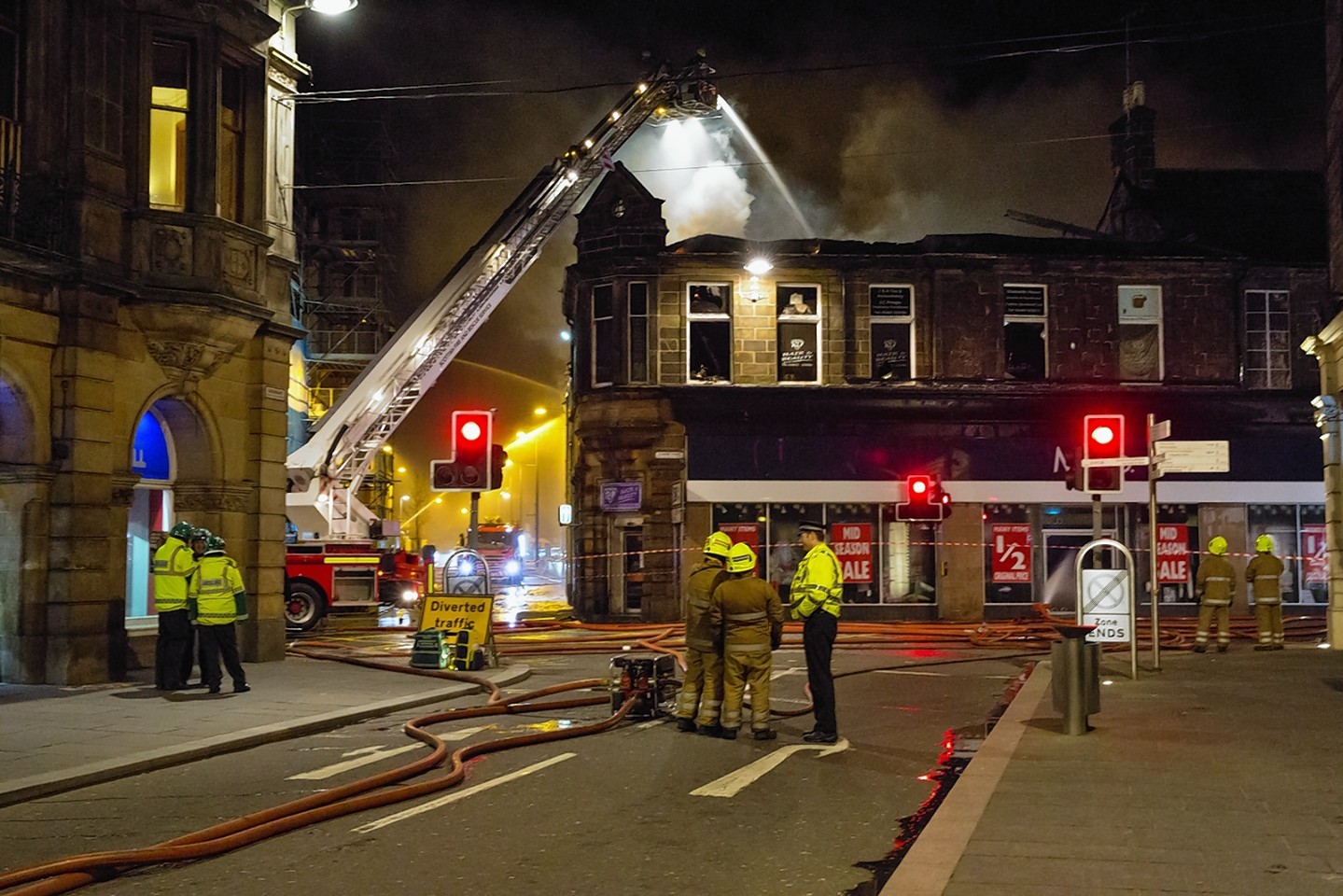 A weekend of city-centre traffic disruption is looming after the decision to close part of Academy Street in Inverness because of safety concerns about the fire-damaged building.
The busy route will be shut between Union Street and Margaret's Street to traffic and pedestrians until Monday at the earliest.
Limited access will be available for buses, taxis and delivery vehicles, but all other traffic will have to find another way around the city.
Motorists faced delays yesterday as the investigation into the major fire started.
Inverness Central councillor Richard Laird said: "It's very noticeable. You can't move around Kenneth Street and Tomnahurich Street today because of backed-up traffic."
Fellow city-centre member Councillor Donnie Kerr urged Highland Council and the emergency services to ensure the closures were signalled clearly to drivers to try to minimise disruption.
He said: "I'm hoping that there is more adequate signage brought in.
"There were cars and buses all over the place because of a lack of signs making it clear where they can and can't go.
"It's understandable today because it all happened overnight and they had more pressing things to deal with at the time but now that they are going to keep it closed for the next few days it needs to be clear."
Police and Highland Council said in a statement last night: "Structural information has been obtained which has confirmed that, due to its condition, the building requires scaffolding to be erected around it to make it safe.
"In order to carry out this work Academy Street from Union Street to Margaret's Street will remain closed to all traffic and pedestrians until at least the start of next week."
Drivers approaching the city centre from Millburn Road or Crown Road will have to make a U-turn to find another way across the town.
Buses, delivery vehicles and taxis will be allowed to enter Union Street before moving on to Church Street, down Fraser Street and on to Bank Street.
Traffic approaching Academy Street from Chapel Street will be directed to turn right on to Friars Lane to reach Church Street then left on to Post Office Lane and then left again on to Academy Street.
The arrangements will be reviewed on Monday.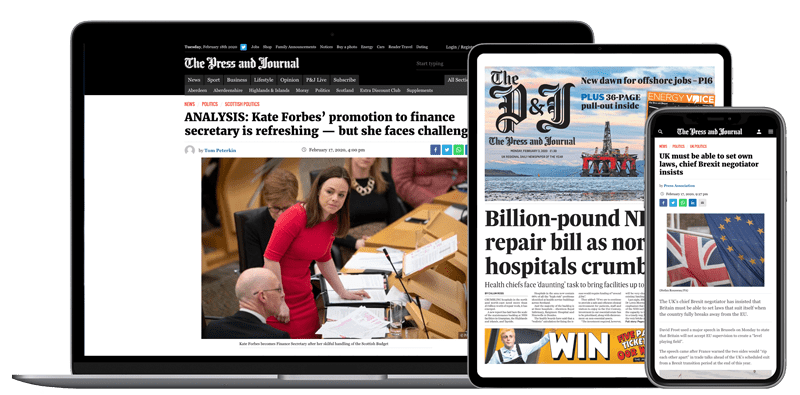 Help support quality local journalism … become a digital subscriber to The Press and Journal
For as little as £5.99 a month you can access all of our content, including Premium articles.
Subscribe