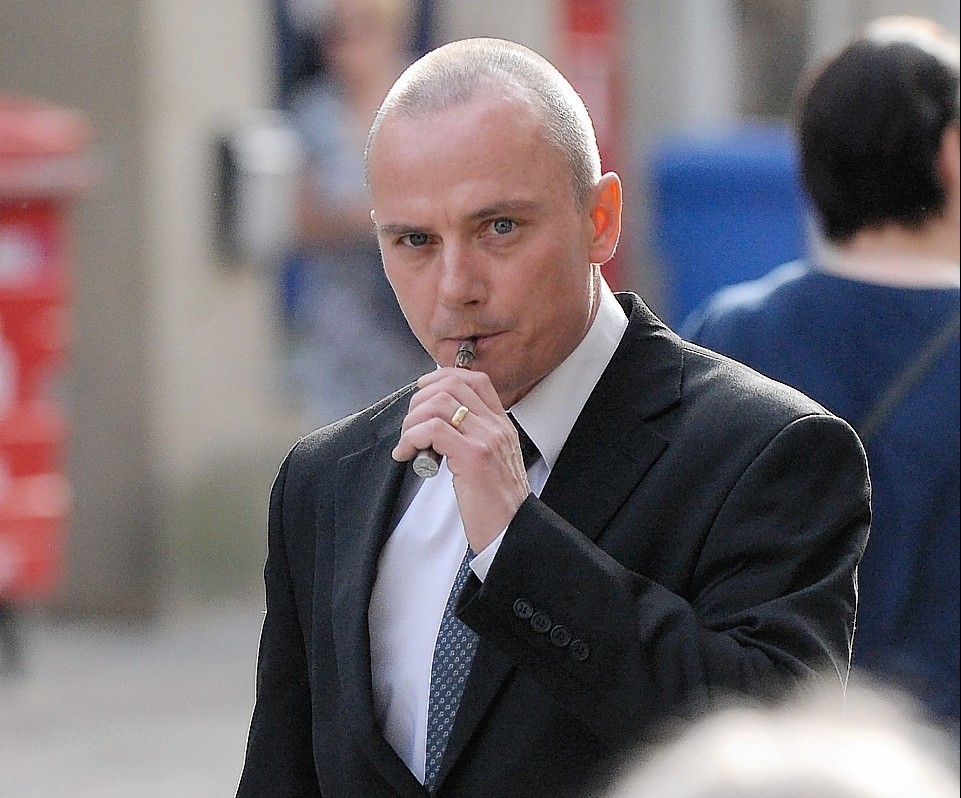 An RAF firefighter yesterday described the "physical and mental toll" he has lived under after being sacked following allegations of gross misconduct.
Neil Humphries, 47, was dismissed by the Ministry of Defence last year after he was accused of stealing firefighting equipment and selling it on the eBay auction website.
The former crew manager at the RAF Lossiemouth fire station is alleged to have taken a pair of gloves and other items to sell on.
However, he insists his wife bought the gear at car boot sales and put the items up for auction.
Now Mr Humphries has taken the MoD to an employment tribunal in Inverness, claiming unfair dismissal.
Giving evidence yesterday he said: "It has taken a physical and mental toll. It has affected our marriage and our relationship."
He told tribunal judge Reg Christie he had been employed by the MoD for 25 years and had an umblemished record before his dismissal last year.
He said he was "shocked to say the least" when he was suspended before an internal inquiry.
The tribunal had previously been told MoD police monitor eBay regularly to check if equipment paid for by the UK Government is being offered for sale.
The officers requested information from the online auction site about an account in Lossiemouth, which had sold a number of items, and discovered it was linked to Mr Humphries.
However, the firefighter insisted the account was operated by his wife Debbie – who gave a written statement to investigating officers and later appeared at her husband's appeal hearing to claim responsibility for the items sold.
Mr Humphries said: "Deborah was completely terrified of going along.
"She has held herself responsible for the position I now find myself in."
Mr Humphries also said he had carried out an investigation of his own and identified another man who was selling MoD goods through eBay.
He was dismissed following an initial decision made by HR director Nik Green and an appeal heard by William Strachan, deputy chief fire officer with the Defence Fire and Risk Management Organisation, which manages fire stations on MoD sites.
Mr Green confirmed another firefighter had been dismissed following an investigation into Mr Humphries' claims.
However, he added that the equipment sold on the eBay account linked to Mr Humphries was "consistent with being of MoD origin" and said he "strongly believed" that the account was administered by Mr Humphries.
The tribunal will resume on Monday.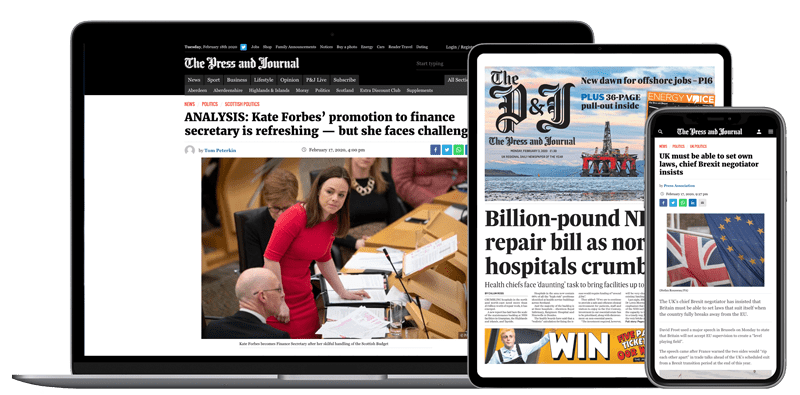 Help support quality local journalism … become a digital subscriber to The Press and Journal
For as little as £5.99 a month you can access all of our content, including Premium articles.
Subscribe