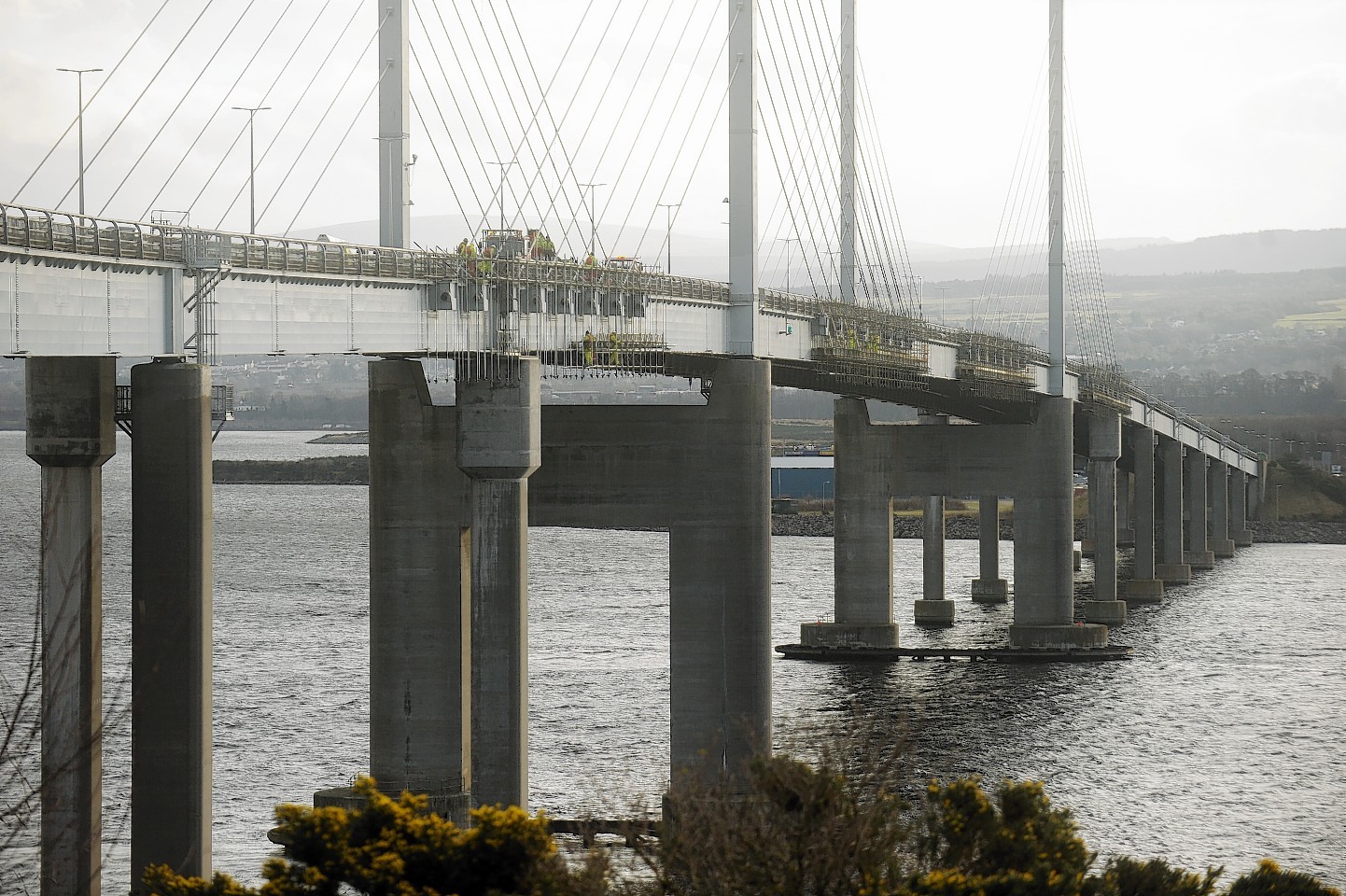 A crackdown on drivers ignoring the speed limit on the Kessock Bridge has been hailed as a success.
The Northern Safety Camera Partnership said that the number of driver breaking the 50mph speed limit had been cut from a peak of 23 per hour to just four.
Partnership manager Dougie Bennion said that he felt that many of the speeders had been local people who "didn't notice" that they were driving too fast.
A permanent 50mph limit was introduced on a 1.75 mile dual carriageway stretch of the A9 Inverness to Thurso road after long-running upgrade work to the bridge was completed.
The limit runs from the Longman Roundabout south of the bridge to a point near North Kessock wood on the opposite side.
The white camera vans have been a regular sight for drivers at both ends of the bridge – and Mr Bennion said that the vans had been kept "highly conspicuous" in an effort to change motorist's ways.
He said: "We have found now that there is the vast majority of the public are taking notice of the limits and there is high compliance with the 50mph limit.
"A lot of the people who have been caught are locals who probably use the road everyday and aren't looking at the signs in the way that someone new to the road are.
"Speed has been a particular problem on the bridge heading south. There have been collisions at the roundabout with people coming across to fast and not being able to stop. I think there's been less of that with the new limit."
Following completion of the £13.2million, two-year revamp of the bridge in June last year, Transport Scotland said that new barriers installed on the bridge to protect its cables required the introduction of the new lower limit.
Mr Bennion said that the partnership's vans, which are deployed on roads all over the north, would continue to monitor the bridge as necessary.
He added: "We aren't there all the time but we will continue to monitor things and will increase our work if compliance begins to drop again for any reason."