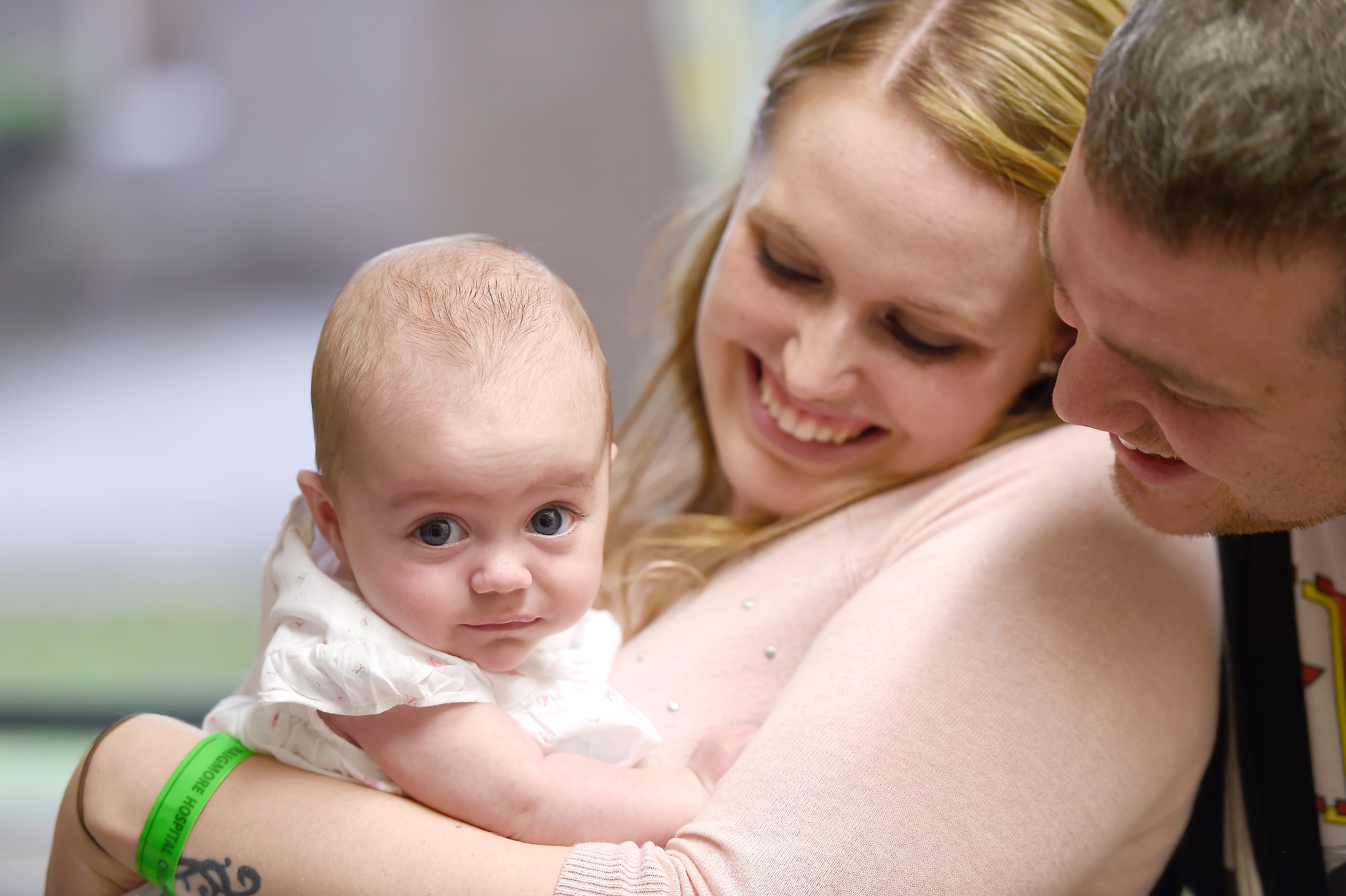 A Nairn couple have begun a fundraising exercise to thank a charity that helped them through a recent nightmare of watching their tiny baby fighting for her life.
Four-month-old Layla Jade is mending well at Raigmore Hospital in Inverness having survived gastroschisis, an abdominal wall birth defect.
Her parents, Zoe Sweeney, 23, and James Henderson, 26, of Washingwells Cottage near Nairn, are planning events to raise money for Ronald McDonald House in Glasgow which provided them with free accommodation after their new born daughter was whisked away from the maternity unit at Glasow Southern General Hospital to a specialist facility at the city's Yorkhill Hospital.
Her bowels were placed in a special bag – called a silo – suspended above her, with gravity slowly helping them back to where they were meant to be.
At just six days old, she had an operation in which the last few inches of bowel were gently inserted into her stomach.
Layla Jade only had her first cuddles once the wound had healed.
After 13 days in a neo-natal intensive care unit, she was transferred to a general surgical ward where a consultant reckoned she "broke records" with the speed of her progress.
She was able to take a little more milk each day and was soon upgraded from a syringe to a bottle.
At a month old, Layla Jade was discharged from Yorkhill and allowed home.
But, just two months later, she took ill and was diagnosed with pneumonia and acute bacterial endocarditis – an infection on the tricuspid valve in her heart requiring further specialist treatment, this time involving paediatric cardiologists at Glasgow's Royal Hospital for Children.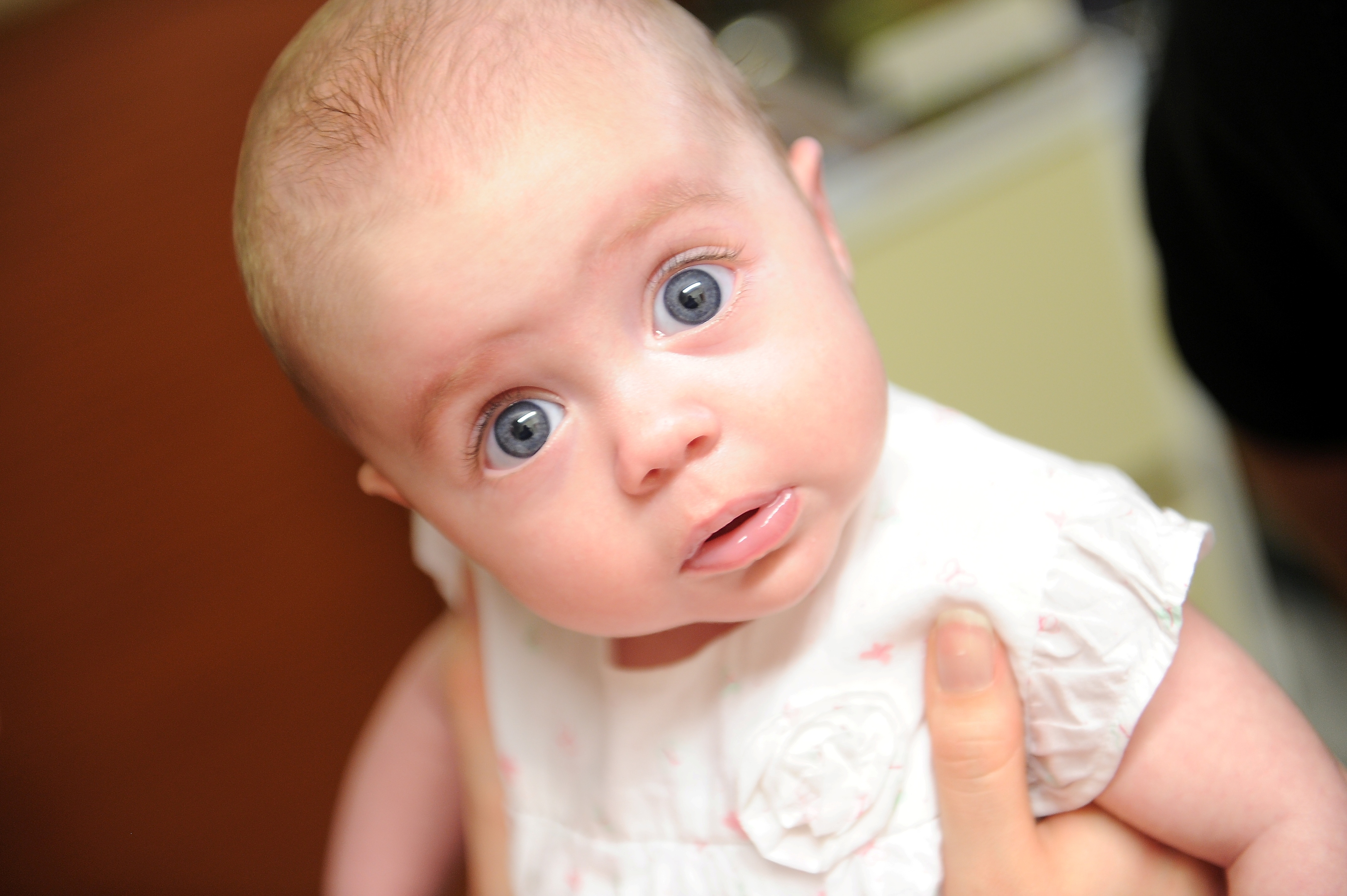 After numerous heart scans and blood tests, the doctors declared her stable enough to venture north again and she is currently recovering at Raigmore Hospital. It is hoped she will finally be allowed to go home on September 12.
Ms Sweeney said: "We've coped pretty well. I know it sounds really cheesy, but we couldn't have done it without each other. It will be magical to get her home."
Mr Henderson said: "It's not been easy, but we've got through it. It'll be wonderful to have her home. We'll celebrate with a family day out at the beach because we've all been cooped up for too long."
During Layla Jade's spells in Glasgow her parents stayed at the nearby Ronald McDonald House, which caters for relatives of critically ill youngsters.
The couple' have set themselves a £1,000 target and are planning a fun day at the Royal British Legion Club in Nairn for October 17.
The appeal is available to view online by clicking here.