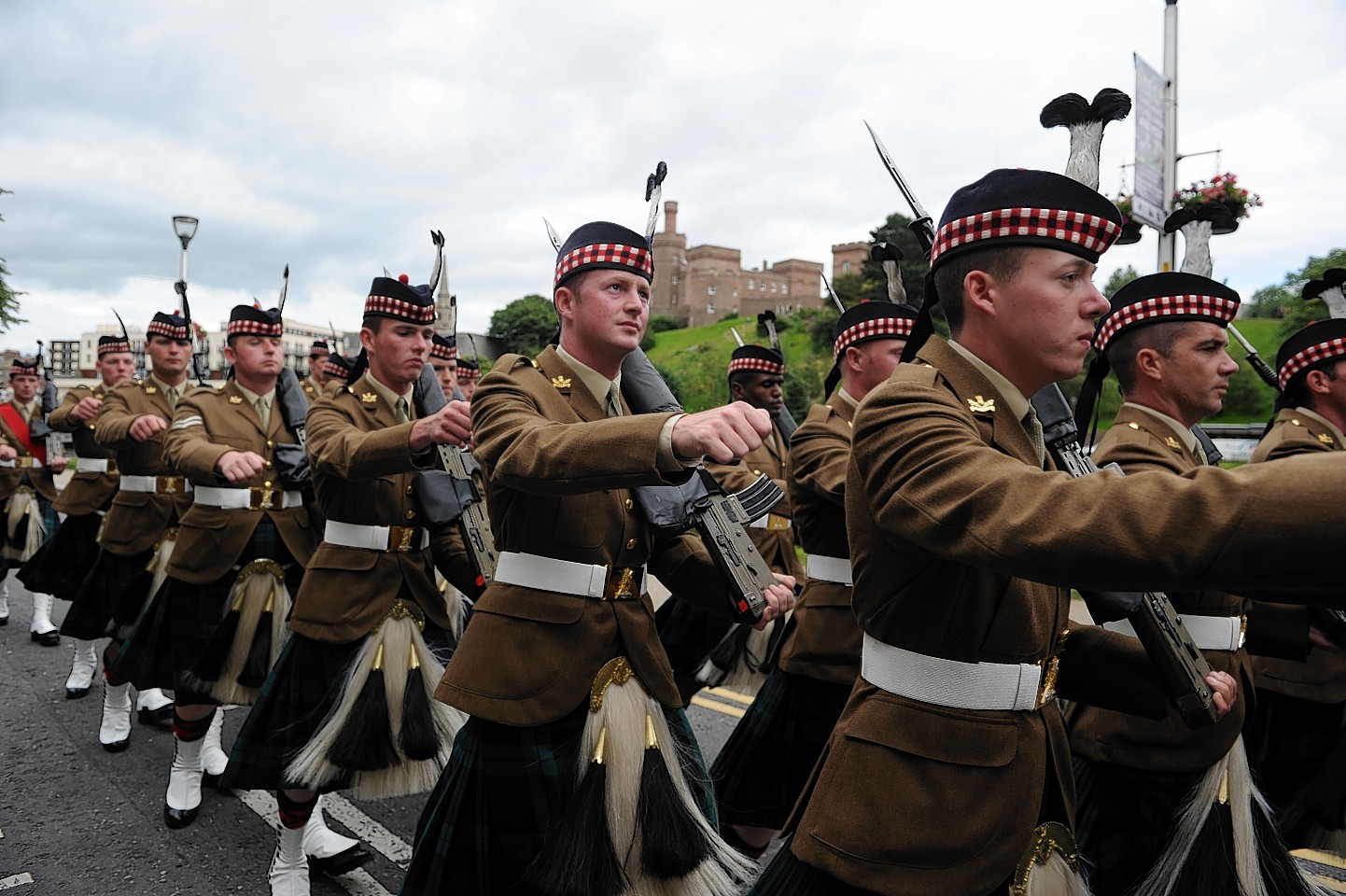 Soldiers will puff out their chests a little further when they parade through the Inverness next week to mark the Royal Regiment of Scotland being granted the Freedom of the Highlands.
Around 200 members of 3 Scots, the Black Watch, and 4 Scots, the Highlanders, will march through the Highland capital on Thursday en route to a special drumhead ceremony to bestow the honour.
It will be first time that an entire region has ever given such an honour to a whole regiment.
Thousands of members of the public are expected to line the streets to watch the procession before attending the Northern Meeting Park for the service.
Afterwards, the soldiers will march past the Highland Council's headquarters in Glenurquhart Road and Eden Court Theatre with their bayonets fixed, as they are allowed to do.
Smaller events will also be held the following day in Wick, Dingwall and Fort William.
Traditionally, members of the Highlanders, who are currently stationed at Catterick after a period in Germany, were recruited from the north. The Black Watch is currently stationed at Fort George. but have recently returned from Cyprus.
Lieutenant Leigh Drummond, commanding officer of the Highlanders, said: "We are very lucky to represent a portion of the UK which is still very committed to the armed forces."
He added: "To be able to come back and march through the streets of the Highlands is fantastic.
"What we missed while in Germany was being able to connect and interact with family and friends from our traditional recruitment areas.
"The soldiers will puff their chests out more when they march in Inverness."
Lt Drummond added that he expected big crowds.
He said: "Certainly, when we marched for homecoming last year, we were delighted with the number of people."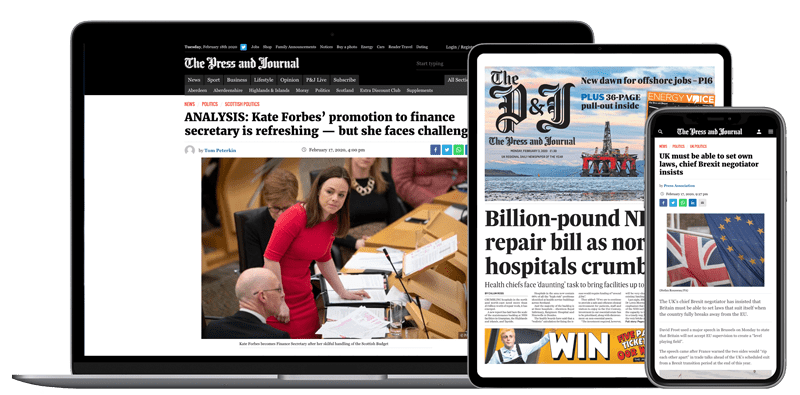 Help support quality local journalism … become a digital subscriber to The Press and Journal
For as little as £5.99 a month you can access all of our content, including Premium articles.
Subscribe