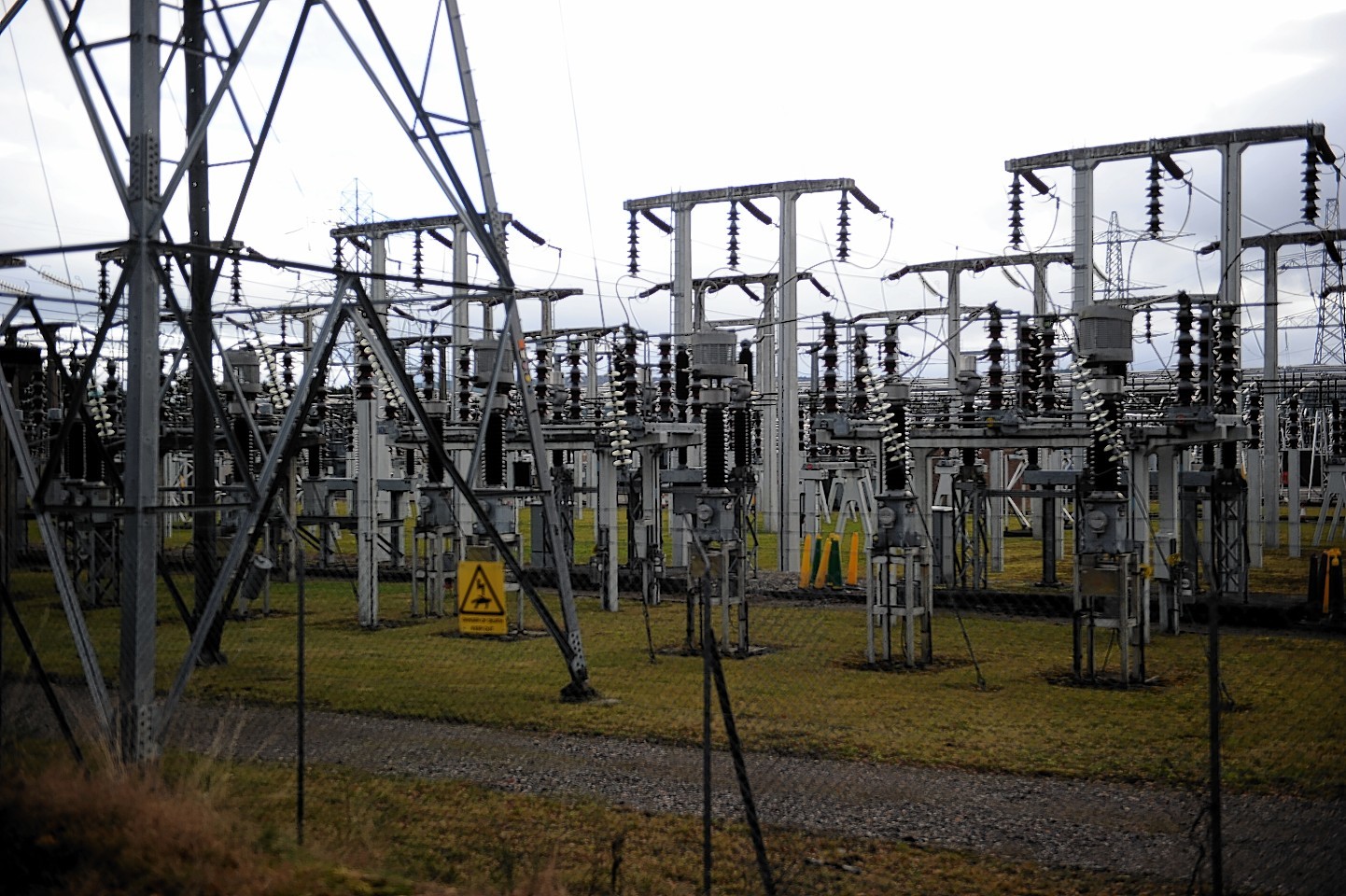 Energy firm SSE has issued a fresh apology for the "nightmare" fall-out from a noisy Highland substation, as locals brace themselves for a potentially massive injection of extra power.
The Wester Balblair complex at Beauly will be key to transmitting an additional surge via super-pylons lining the 100-mile route from Kintore in Aberdeenshire and on to Denny in the central belt.
Communities are currently being consulted. A preferred route will be identified before the submission of a planning application.
Last year, SSE was served with a noise abatement notice after a series of complaints about a low frequency hum from the Beauly facility.
Highland Council leader and local councillor Margaret Davidson has urged the company to bury as much of the new line as possible – and told colleagues in Inverness that advance information about the implications for the village was essential.
"The (Beauly) noise issue is still not resolved," she said. "And we need to be crystal clear what additional infrastructure there will be, what prospect there is of further noise problems.
"When the (Beauly-Denny) public inquiry was taking place the community around Beauly, Kirkhill, Kiltarlity that fought it, have seen every one of their worst nightmares coming true – the noise, the visual intrusion and the traffic impact."
Councillor Davidson called for Scottish Hydro Electric Transmission (Shet) to spell out in detail what its plans were for the substation itself, in particular the siting of local pylons.
She added: "We had assurances at the public inquiry that the pylons would be 'sensitively sited'. Anyone who's gone down the Beauly-Denny line around Beauly or Cannich will see there are some very unsensitive sitings."
Promising comprehensive consultation on the Kintore-Beauly project, a spokeswoman for SSE (Shet) said: "We apologise to local residents still impacted by the secondary noise issue at Wester Balblair, following the resolution of the first noise problem. We are continuing to work on a successful resolution."
Shet envisages an overhead Kintore-Beauly line mounted on 164ft-high steel lattice towers, each spanning 985ft across the ground.
That compares with the existing 125ft pylons running between Beauly and Blackhillock (Keith) substations, and pylons up to 213ft between Beauly and Denny.