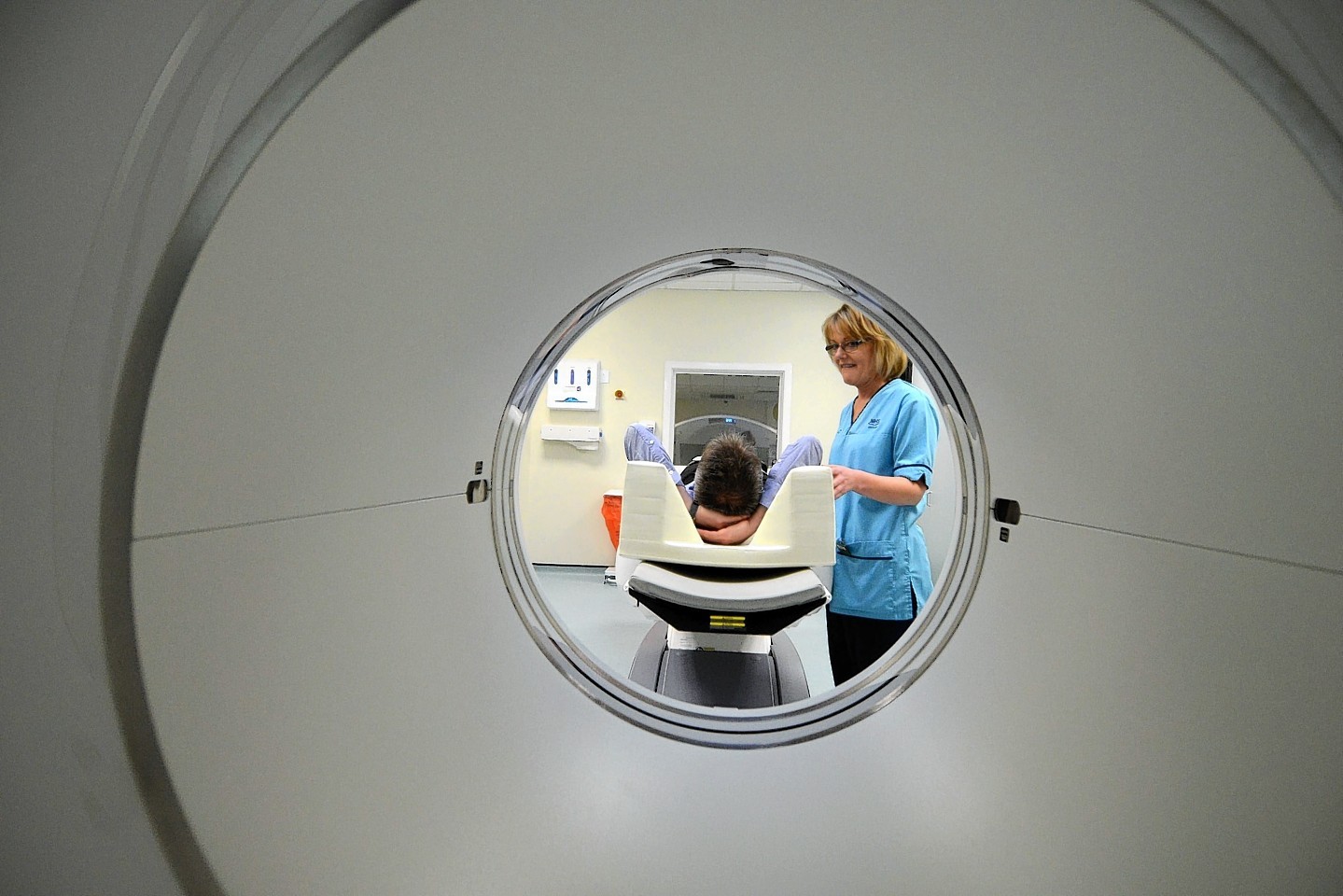 Highland health chiefs could buy a £1m mobile MRI scanner, so that patients from remote areas no longer face round trips of hundreds of miles to and from Inverness.
Members of NHS Highland have discussed the move and believe it could offer a "more novel and patient-centred approach" to services.
Magnetic resonance imaging (MRI) is a type of scan that uses strong magnetic fields and radio waves to produce detailed images of the inside of the body for a range of conditions, including cancer.
The only MRI scanners currently in the NHS Highland area are at Raigmore Hospital, but the health board is due to review its digital equipment.
The health board's asset management committee recently discussed the purchase of a mobile unit, saying "the solution would both increase capacity and deliver a service in a community setting in line with the 2020 Vision".
A spokeswoman for the board confirmed last night that a strategy was being established, and that "all options will be fully explored and costed to determine what would be clinically and cost effective for the people of Highland".
Rhoda Grant, Highlands and Islands Labour MSP, welcomed the idea.
"A mobile MRI scanner would be of overall benefit to all who are covered by the NHS Highland area and are outwith the city of Inverness," she said.
"I understand that currently there is only one MRI scanner which is located at Raigmore.
"Unfortunately, this arrangement means patients have to travel all the way to Inverness for a short time appointment and then drive all the way home.
"For those in the north and west, this can mean anything up to a five or six-hour round trip. If the mobile scanner was able to come closer to the patients' locality, what a win-win that would be."
Skye councillor Drew Millar also backed the proposal last night.
"People have to drive long distances, especially people who don't have access to their own vehicles and have to travel by ambulance or passenger buses," he said.
"I think it would be very welcome to have one in areas such as Skye and other parts of the Highlands.
"It would obviously be much better if we had a new hospital on Skye with all the facilities we need, but that is not going to happen for a few years.